Pendant
I love working with Love Gold, seeking gorgeous jewels from across the globe. The best discoveries tend to be the ones you wouldn't see in the average boutique, so when I spent a few weeks in LA this summer, I went hunting…
When I sat down to dinner with my dear friend and Who What Wear co-founder Hillary Kerr, I was immediately taken with her gorgeous pendant necklace. It turns out it was a Fitbit tracker that monitored her every step!
I'm of the belief that your astrological sign says a lot about your personality. Show me a shy Leo, and I'll show you one who's on the cusp of Cancer or has a Pisces rising! Since each of our signs is significant, they're worth celebrating, and how better to do that than with jewelry?
Last week I shared what I want for the holidays (fingers crossed the hubby was reading!). This week my focus is on what to give. Christmas is just six days away, but don't panic. I've rounded up jewels for every woman on your list from the wife to the Mom Snob to the bestie and sisters, all at different price points.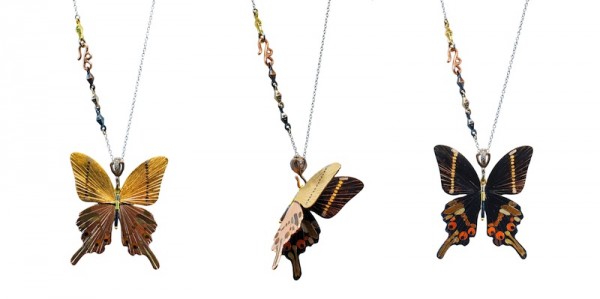 I look at jewelry all day long (for work!), and I have to say that James Banks is one of the most unique lines I've come across in a long time. The antique-style pieces are made by Alice in Wonderland jewelry and prop designer Heidi Nahser Fink and Adam Shulman, Anne Hathaway's hubby.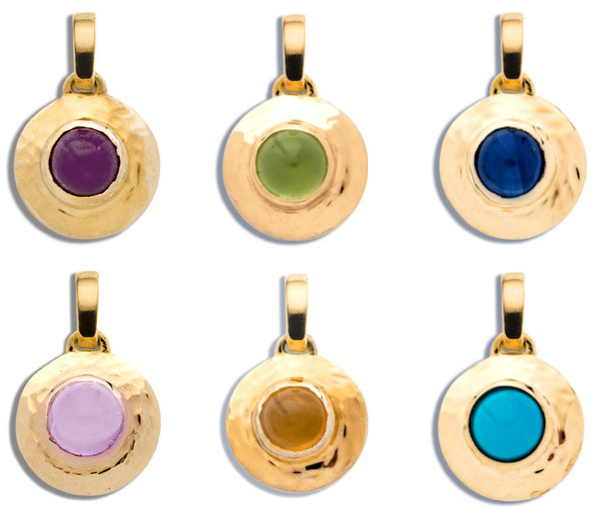 The older I get, the pickier I am about my jewelry. Sure there are some pieces too beautiful to pass up, but I would take a jewel with sentimental meaning over that any day! My grandmother gave me a few heirlooms when I graduated from high school, and though I didn't fully appreciate them at the time, they're now some of my most prized pieces.
I'd like to make a toast – to the champagne-fueled fashion streak designers have been on lately. Yesterday's Charlotte Olympia x Veuve Clicquot collab had me craving bubbly and cupcakes, and now Stephen Webster (rock royalty's favorite jeweler) has given us even more reason to celebrate!
…well, it depends on where you are, I guess! Aminimal Studio founders John and Svetlana Blum Briscella cite urban chaos as one of their inspirations – maybe designing these gorgeous gold-plated necklaces is their way of controlling it.
In 1902, Joseph Asscher invented the now famous Asscher cut, a stepped square style with cropped corners. While this remains one of the jewelry industry's most beloved designs, his family didn't stop there – they developed the Royal Asscher cut in 2001, naming it after their thriving diamond empire. The style plays off of the … Continue reading Royal Asscher Stars of Africa: Galaxies of Light