Swarovski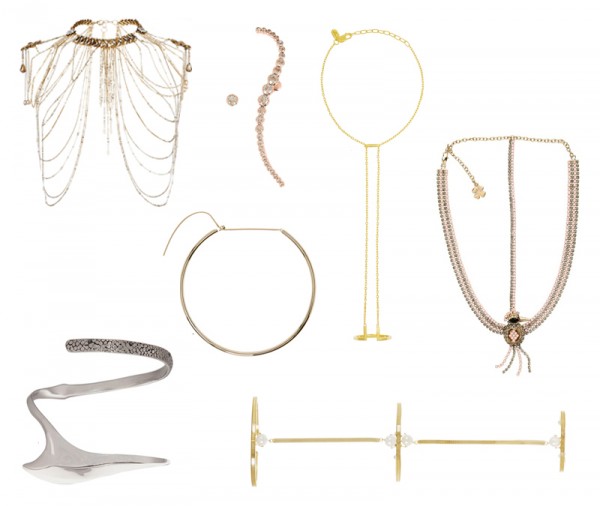 Rings that just sit on one finger are so passé. A plain, dainty anklet is old news. And what's a stud earring without an accompanying cuff?! Okay, I'm kidding, but the point is: There's a genuinely new shift in motion. Jewels have gone the way of the unconventional…
Wing jewelry can feel clichéd, but Lebanese designer Joanna Laura Constantine has abstracted the look to perfection with waves of ombré Swarovskis decorating black rhodium-plated brass for an aesthetic that feels subtly superhero-inspired.
I once put a museum quality piece of jewelry in my hair, almost prompting my dear friend, jewel artist Cindy Chao, to have a panic attack. She thought I should have worn it on my neck "where it belonged," but that's not the way I saw it.
Fashion jewelry is where we turn when our outfit feels like it's missing something – an oversized collar, dramatic drop earrings, a cocktail ring…To finish off your look, check out our favorite pieces here! #followitfindit
In my twenties I got my belly button pierced. I know, I know – what a cliché! There was just something rebellious about having it done that attracted me. When I got pregnant, I figured it was time to take it out, and there's been a little scar there ever since, a memento of my carefree days. I'm not thinking of having it redone, but I have been thinking about a double piercing for my ears.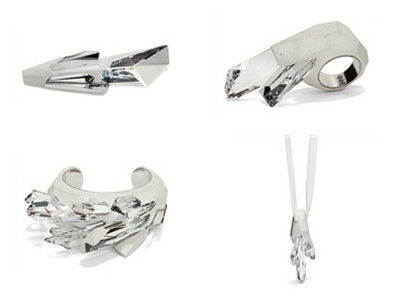 Most jewelers try to design something original using the same old techniques they have always worked with, but Atelier Swarovski and Maison Martin Margiela know that to be truly innovative, you have to break the mold.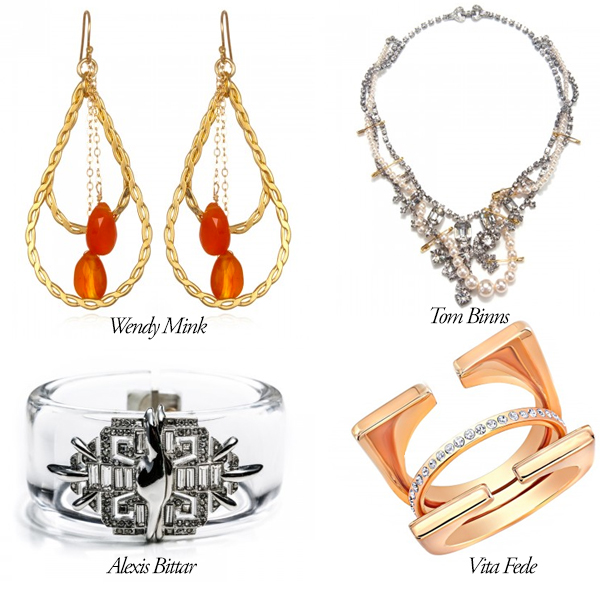 While we've just about made it to the most wonderful time of the year, there's still one hurdle left to clear – holiday shopping. I love shopping and I love picking out special gifts for family and friends, but between a long list to buy for and an even longer line of people at the register, it can be a serious challenge, especially for Snobs on a budget.
The design of most earrings focuses solely on the way they appear on the front of your lobes. This is a little lazy, no? If your hair is up, then the back is almost as visible as the front, a fact that Vita Fede's Cynthia Sakai acknowledges and designs with in mind!
Earrings, bracelets, necklaces, rings – these are our daily jewels. When you're craving a change, a decadent headpiece is the way to go. I've saved the best for first – London-based jewelry designer Sabine G.'s silver-plated gold headpiece. It's part of the Relic collection, an assembly of pieces inspired by the engravings on a 12th century medieval box.