Shoe Snob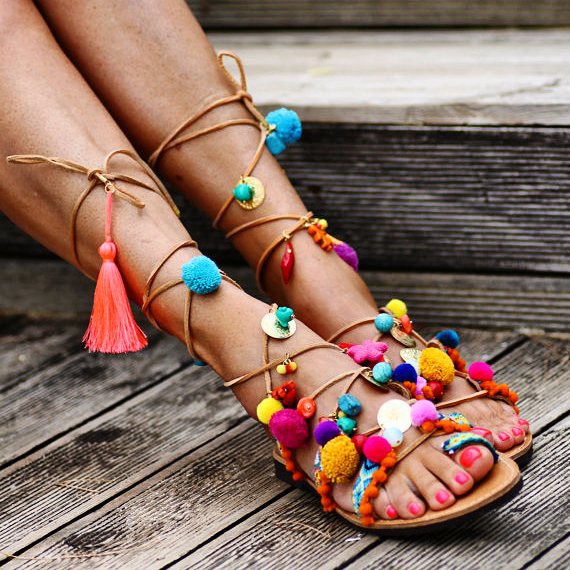 With the summer's number one destination being Mykonos, Greece, it's not surprising that the season's must-have sandal originates nearby. Handmade in Athens, Elina Linardaki's boho-style shoes make you want to book a trip to the Mediterranean ASAP.
While you're busy cramming in last-minute barbecues and trips to the beach, keep in mind one beautiful thing about the end of summer: it's time to shop for fall! And at the top of my autumnal list (other than bags, of course) are booties.
I've always said that ankle straps are like seat belts for your feet (and we could certainly use those – safety first!), but with these shoes, designers are taking that functional feature and tying it up in a pretty bow.
Last week I covered artistic heels that have zero regard to comfort. Well, it's Friday now, and I'm past the point in the week when I'm going out of my way to impress people! It's time to find the best of both worlds.
In a fantasy world where there's never a line at the valet, and Thor carries me whenever my feet hurt, I always wear the most extravagant of shoes. But even in reality, we can find opportunities to wear shoes so good they could be displayed as works of art.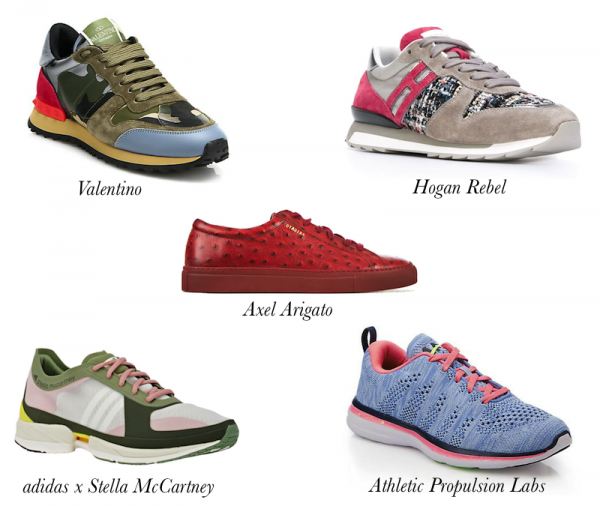 Though I've talked a lot about sandals this season (for obvious reasons), sneakers are just as much a necessity for summer, whether you're sporting them to the gym or just feel like a little extra comfort! And with the convergence of workout wear and street wear at its peak, these are even easier to style than you think…
No surprise here: Spring/Summer '15 has been chock full of flowers! They aren't all the same perennials we're used to, though.
Did you know you could throw your sneakers in the washing machine? Here's a look at how, along with a few other tips on how to extent the wear of your sneakers from two pro runners.
What doesn't have fringe on it in fashion these days? I'm not mad about it! In fact, these heels are some of the best examples out there – and also great examples of how varied it can be. On these three shoes alone, we have classic fringe, leaf-like fringe, and sweet, satin pleats.