Shoe Snob
We all have pairs of cork or canvas wedges for summer, so why not do one better and indulge in shoes with a little something extra? Embroidery is by no means a new fad in fashion, but on sandals? Well, the style seems to be having a moment! And no one's gotten it better than Jimmy Choo.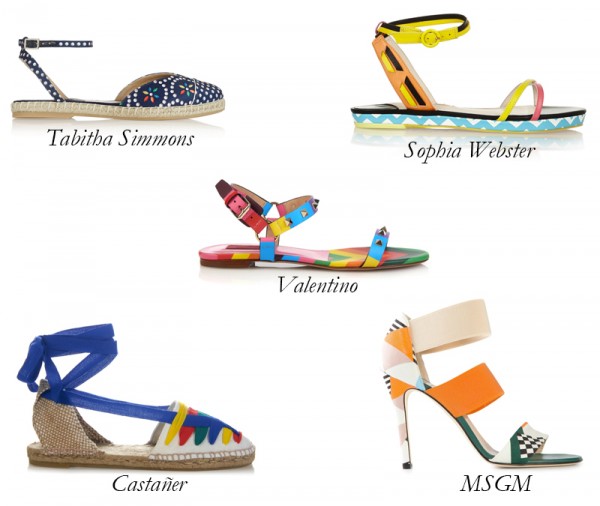 Summer is when I let loose with everything, especially my wardrobe. I guess the best explanation is that matching somehow takes on a different meaning when the heat has fried my brain. Besides, a season of carefree and reckless pairings demands mixing prints and colors…
Everything tastes better with rosé, especially this time of year. There are countless good pink wines out there, from the buttery, Provence-made variety to delicate Pinot Noirs to bold Grenaches, but I have two go-tos that always make me happy.
Listen, you know I would wear 5-inch heels all day, every day if I could, but the weather lately has been challenging. Don't let it cramp your style.
While I've had my summer wedges and flat sandals picked out for some time now, I've been in need of a special heel that goes above and beyond chic, offering a unique element that brings excitement to any look I build around it.
What's the best way to balance out denim? A pair of clunky clogs, of course. Whether your jeans are distressed and bleached-out or inky, slinky, and indigo, the retro wooden vibe of clogs is the answer to a summer season that's got a keen focus on the 1970s.
I rounded up nearly a dozen lust-inducing wedges recently, but this one deserves its own post. It's the perfect summer sandal! A white espadrille? That's pretty much the epitome of the season.
The fashion at the Cannes Film Festival always gets a lot of coverage, but today, it's not because everyone's favorite it girl looks gorgeous in a gown…it's because the event has apparently banned women from wearing flats.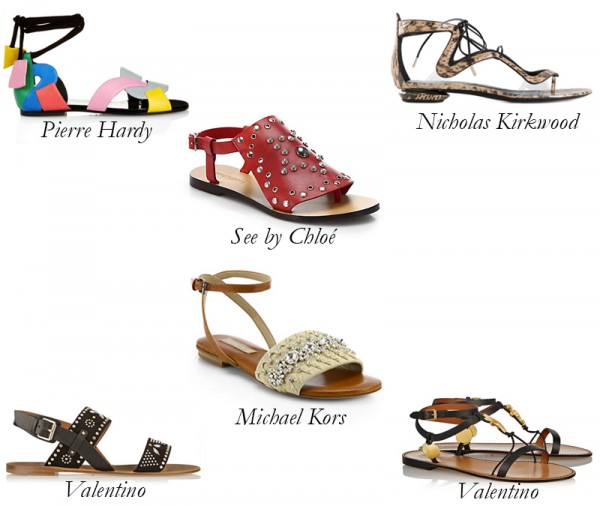 Sandal flats are an essential part of summer. They exude the effortless attitude of the season and allow you to relax. I'm guilty of wearing flip flops far too often…