Shoe Snob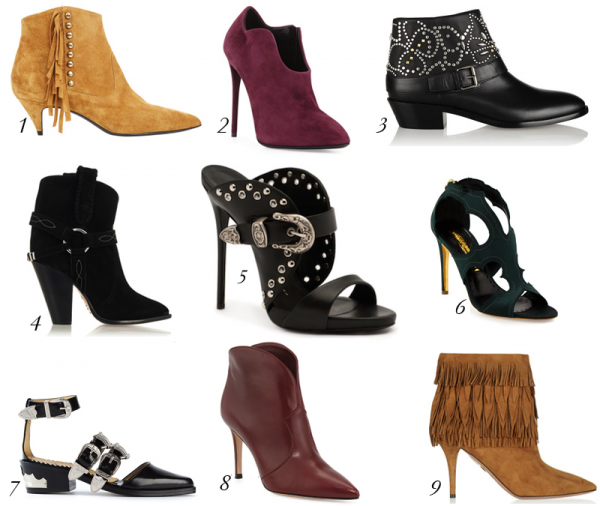 These western-inspired Giuseppe Zanotti mules in the center fulfill every single cowgirl dream I've ever had. I can't wait to wear them with distressed boyfriend jeans or an ankle-grazing skirt.
Ahh springtime is officially here! Pastels are in full bloom in our closets, but no matter how enthusiastic we are to show our appreciation for the warmer-weather months, there are just some outfits that demand less candy coating and more neutrality.
Slip from spring into summer with the most laidback sandal of the season: the slide. Once worn by lazy college students with dingy tube socks (Adidas shower sandals, anyone?), slides are now Snob-tested and Snob-approved.
When Victoria Beckham released her style guide, That Extra Half an Inch, in 2007, in which she stresses the importance of, yes, an extra half-inch when it comes to shoes, she was one year shy of becoming a designer.
I've long been an avid proponent of the platform. As chic as single sole pointed toes are, nothing is more comfortable than platforms, and when you wear heels as often as I do (all the time), a little element of comfort goes a long way.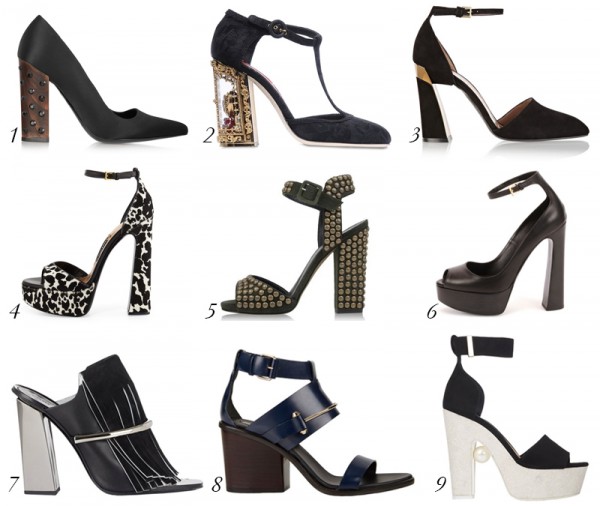 Those with weak ankles, rejoice! And pretty much all of us can enjoy a break from sky-high stilettos. Because it's all about the chunky heel right now. When working a heel with some heft, it's important the shoe have some feminine details. Otherwise, the look gets trashy way too quickly.
Isabel Marant is a woman who knows how to design a trend-setting shoe. Honestly, was there any brand out there that didn't copy her wedge sneaker? This year, she's ready to take things down a notch, though, or at least down a heel.
One of my favorite things to do in Florence is shop at uniquely Florentine boutiques like the new Aquazzura store at the Palazzo Corsini. Besides the concept space serving as the brand's headquarters and flagship, it's located in a gorgeous, historical building built by the Medicis in the 15th century that was later bought by Maria Machiavelli.
Now is as much the time to stock up on cute wedges as it is the time to collect winter coats. Why? Because you should be leaving those bulky jackets behind and hopping on a cruise! When I know I have a seafaring adventure on the horizon, the first thing I shop for is the perfect wedge.