Shoe Snob
Tue 12.16
If there is one thing you simply must have for the holiday season, it's sparkly, glittery shoes to show off your festive spirit. It's amazing what a gorgeous pair of heels can do for your psyche during the season of extreme ups and downs (your weight included!), so when it comes to investing, a fresh favorite pair of shoes is your best bet.
Fri 12.12
Yes, you read that right. Pain-free heels. The dream is real. At least according to world-renowned healer Yamuna Zake!
Thu 12.04
Last night, I attended my first Footwear News Achievement Awards gala, which for a Shoe Snob is like being a kid in a candy store! I was there to celebrate SJP, winner of "Launch of the Year" for her huge-hit shoe line, SJP by Sarah Jessica Parkericon.
Thu 12.04
While there's been no shortage of designer sneakers within the last year, it wasn't until Mary Katrantzou's Adidas collaboration that I really got excited about the trend.
Thu 11.27
Ah, the age-old quest for a perfect pair of thigh-high boots. As we know, perfection can be a tall order (pun intended). A number of boxes need to be checked off…
Fri 11.21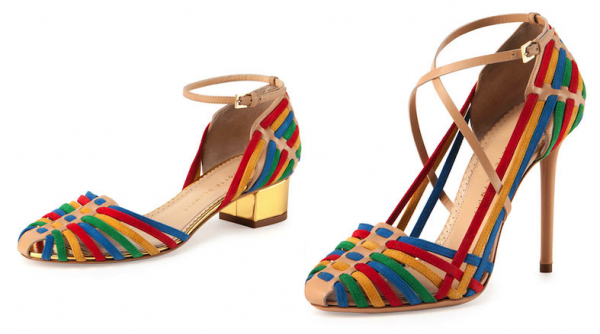 Just as wearable as they are exciting, these rainbow woven sandals from Charlotte Olympia speaks to my fun spirited side while being serious enough for daily wear. It's a perfect time of year to bring in some color but these will transition seamlessly for resort and of course when Spring comes you will be prepared.
Thu 11.20
You could spend years searching for a pair of knee high boots that look good on you and still come up bare-footed, but I've finally met my match! What's so great about these is that they'll flatter just about any Snob (and you know knee highs are not one style fits all). Most tall boots make my petite legs look stocky.
Tue 11.18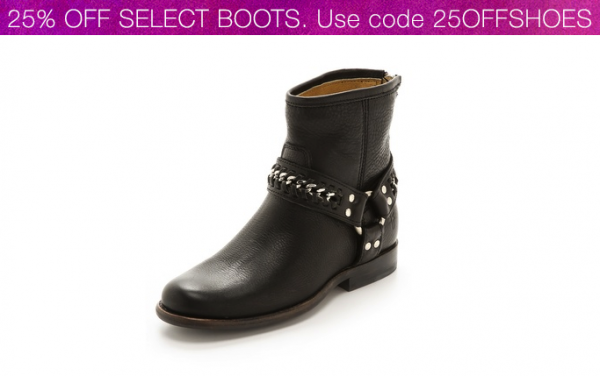 I love all sales, but when one takes place for something that you need now (and not for seasonally inappropriate or trendy pieces that are on their way out the door), I feel so much better about picking things up. Snow, rain, cowboy, Chelsea style, over-the-knee, heeled…there's no shortage of boots on Shopbop!
Tue 11.11
By going black and white, this neutral, animal print becomes even more neutral and all without losing any of its intrigue. In fact, this is more mysterious, as the leopard spots are almost indiscernible. It's the animal print for those who think they're not animal print Snobs.