Shoe Snob
From building snowmen to running errands, depending on the activity you have planned, it's only practical to coordinate your footwear with your tot's shoes during the winter. Going totally matchy-matchy is way too much, especially on the wallet, and while you can store your pricier pair away for next year, you don't have to make the same investment on your tot's, who will grow out of hers by Valentine's Day.
Featured Items
I have three brothers, and I grew up a tomboy, until I discovered boys. But I still loved borrowing their clothes into my teenage years, and now I often steal my 10-year-old son's cute little sweaters (to his dismay).
Featured Items
My sentiments for fur shoes differ greatly from fur bags. Think about it: Your wallet doesn't get cold – but your feet do. That's why fur shoes are a big SNOB for me.
Featured Items
We're all concerned about how to cuff, which we should be, but really it's about which cuff goes with which shoe. You want to cuff your jeans so you can showcase your shoes but make sure you've got the right cuff. There's an art to it. Just look at this array of recently cuffed celebs.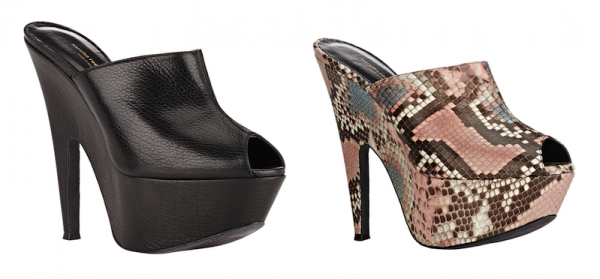 If there's one shoe of the season that I'm living for, it's the platform mule. I wore them pretty much every day in the '90s in a variety of colors and styles; a certain pair in particular was the standout, though – Ferragamos that I kept until they literally fell apart on the streets of NYC.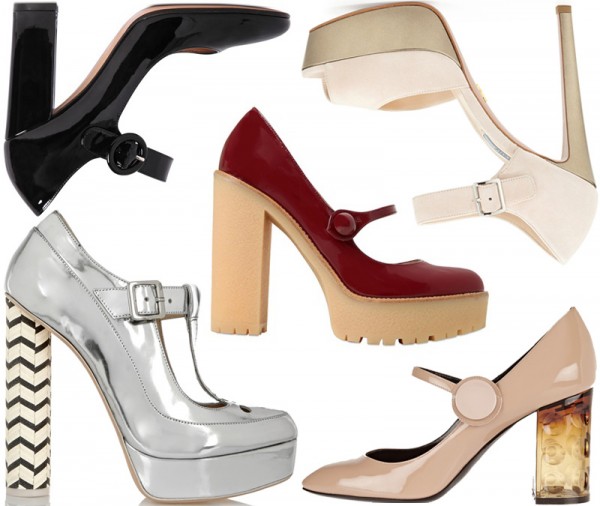 Though it's been the '70s show in fashion lately, definite shades of '90s cool have infiltrated – and no trend from that decade appeals to my sartorial sensibilities more than the chunky Mary Jane. Courtney Love's baby doll look may not be hot right now, but these shoes most certainly are. Today's version is sleeker than its predecessor, suggesting a higher sense of sophistication (grunge, these are not).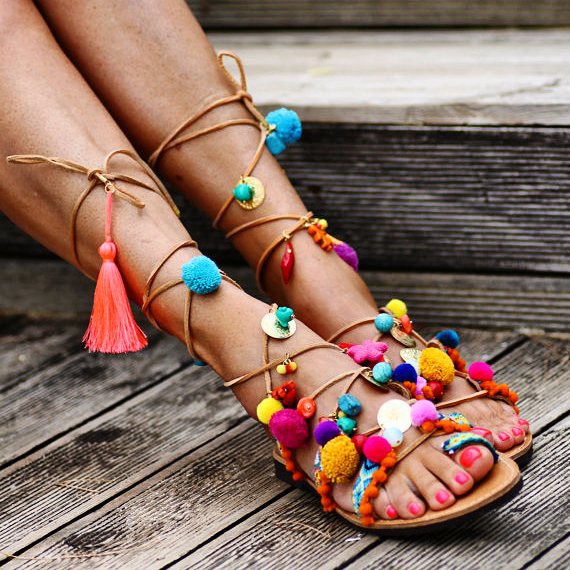 With the summer's number one destination being Mykonos, Greece, it's not surprising that the season's must-have sandal originates nearby. Handmade in Athens, Elina Linardaki's boho-style shoes make you want to book a trip to the Mediterranean ASAP.
While you're busy cramming in last-minute barbecues and trips to the beach, keep in mind one beautiful thing about the end of summer: it's time to shop for fall! And at the top of my autumnal list (other than bags, of course) are booties.
I've always said that ankle straps are like seat belts for your feet (and we could certainly use those – safety first!), but with these shoes, designers are taking that functional feature and tying it up in a pretty bow.