Shoe Snob
I rounded up nearly a dozen lust-inducing wedges recently, but this one deserves its own post. It's the perfect summer sandal! A white espadrille? That's pretty much the epitome of the season.
The fashion at the Cannes Film Festival always gets a lot of coverage, but today, it's not because everyone's favorite it girl looks gorgeous in a gown…it's because the event has apparently banned women from wearing flats.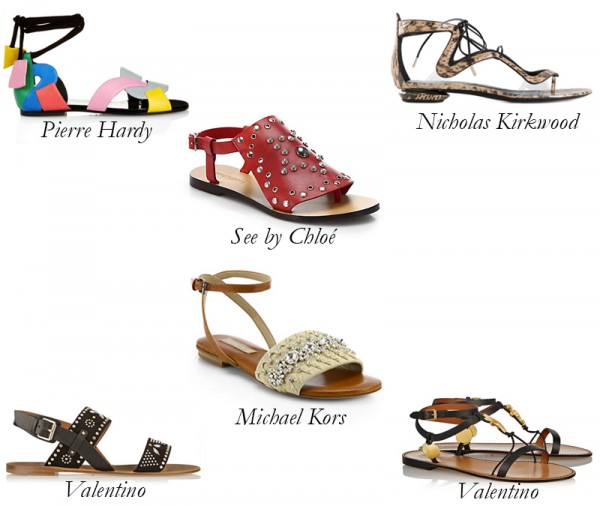 Sandal flats are an essential part of summer. They exude the effortless attitude of the season and allow you to relax. I'm guilty of wearing flip flops far too often…
Though there are those of us who live in temperate climates and get to wear espadrilles all year long (sorry!), I know you're not all in that same sun-kissed boat. With the back-and-forth between winter and spring weather…
With all the gorgeous weather as of late, you're finally getting outside and exploring, and as much as I love a platform pump, some adventures require a little more (okay – a lot more) comfort…
At the end of a long night, when your feet are in so much pain from wearing heels that you actually consider sleeping on the sidewalk (don't tell me you haven't been there!), you have one of two options…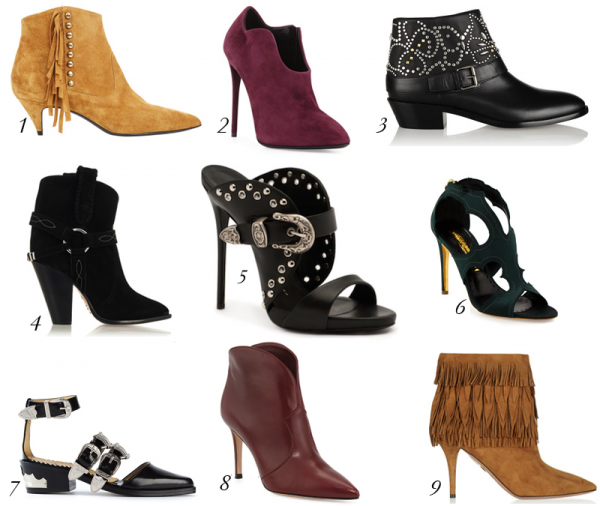 These western-inspired Giuseppe Zanotti mules in the center fulfill every single cowgirl dream I've ever had. I can't wait to wear them with distressed boyfriend jeans or an ankle-grazing skirt.
Ahh springtime is officially here! Pastels are in full bloom in our closets, but no matter how enthusiastic we are to show our appreciation for the warmer-weather months, there are just some outfits that demand less candy coating and more neutrality.
Slip from spring into summer with the most laidback sandal of the season: the slide. Once worn by lazy college students with dingy tube socks (Adidas shower sandals, anyone?), slides are now Snob-tested and Snob-approved.