Boots
Mon 07.21
My size varies depending on which type of shoe I'm wearing. Add the fact that my left foot is a bit smaller than my right, and you can imagine the fun I have shopping – and that's just in the store! Online shopping is a whole other ball game. I refuse to miss out on all the gorgeous shoes I see perusing the sites, though…
Fri 04.04
We've maybe finally left the snow behind, but that just means that it's time for April showers. No worries! With these boots, you'll be singing in the rain. I woke up to a downpour in NYC this morning, and honestly, I'm kind of excited about it. See? Shopping really does make things better. Here are the best boots at every price point…
Wed 03.19
The boogie sandal is not only the perfect transitional shoe (be it from winter to spring, or day to night), but also the most striking way to stay stable on your toes. Though dainty little ankle straps are nice and pretty, most days you want something more supportive, and with the cool factor these chunkier options provide, there's just no reason to say no.
Thu 03.06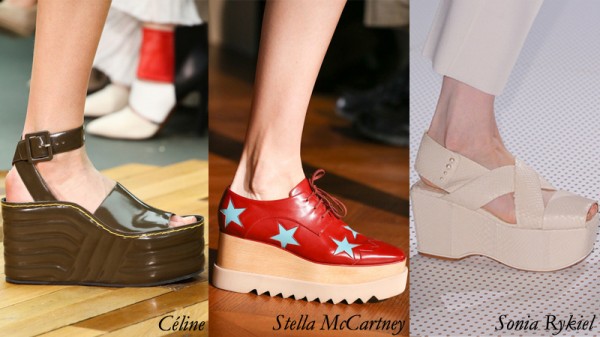 Which is your favorite shoe trend from Paris Fashion Week?
Wed 02.26
Okay, thigh high is almost an understatement here. These are basically pants (albeit ones that require a nice dress and in spite of what some forgetful starlets think, a pair of panties!). Leave it to Maison Martin Margiela to have us questioning whether shoes are pants or pants are shoes.
Tue 02.18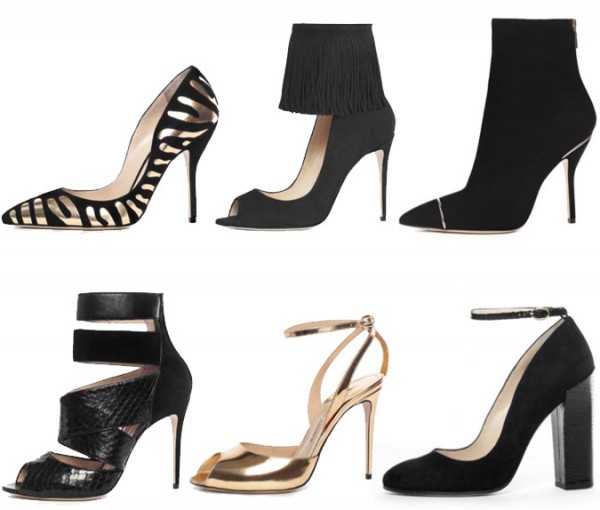 Many like to reference Paul Andrew, my number-one shoe designer to watch, as the "new Manolo," but I see him in a class all his own. With an eye both timeless and refined, he projects a genuinely modern brand of elegance. After taking in his Fall 2014 collection, I can't get enough
Wed 02.12
The Nicholas Kirkwood Fall/Winter 2014 collection gets straight to the point. A sleek pointed toe defines almost every shoe in the collection from snakeskin heels to flat boots.
Fri 02.07
Slouch boots are a great way to stay warm and trendy in the last months of winter, yet can be worn all the way into summer.
Thu 02.06
My longtime friend the Blonde Salad continues her quest for world domination with a Steve Madden collaboration – 17 pairs in all! The shoes range from faux snakeskin slip-on sneakers ($129.95) to sexy, lace-up heels ($129.95). The wide variety of styles is my favorite aspect of the collection, but then again, this isn't Chiara's first rodeo.