Boots
Thu 03.06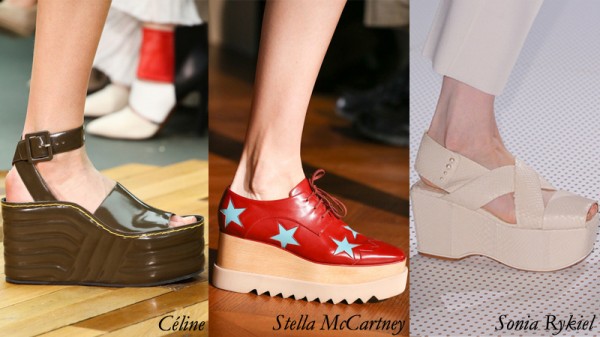 Which is your favorite shoe trend from Paris Fashion Week?
Wed 02.26
Okay, thigh high is almost an understatement here. These are basically pants (albeit ones that require a nice dress and in spite of what some forgetful starlets think, a pair of panties!). Leave it to Maison Martin Margiela to have us questioning whether shoes are pants or pants are shoes.
Tue 02.18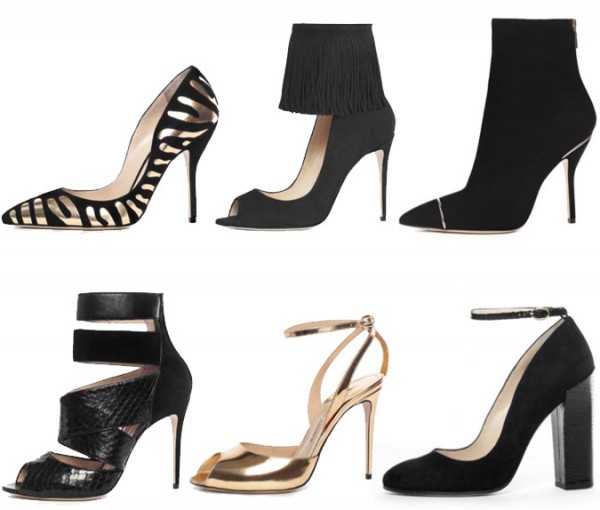 Many like to reference Paul Andrew, my number-one shoe designer to watch, as the "new Manolo," but I see him in a class all his own. With an eye both timeless and refined, he projects a genuinely modern brand of elegance. After taking in his Fall 2014 collection, I can't get enough
Wed 02.12
The Nicholas Kirkwood Fall/Winter 2014 collection gets straight to the point. A sleek pointed toe defines almost every shoe in the collection from snakeskin heels to flat boots.
Fri 02.07
Slouch boots are a great way to stay warm and trendy in the last months of winter, yet can be worn all the way into summer.
Thu 02.06
My longtime friend the Blonde Salad continues her quest for world domination with a Steve Madden collaboration – 17 pairs in all! The shoes range from faux snakeskin slip-on sneakers ($129.95) to sexy, lace-up heels ($129.95). The wide variety of styles is my favorite aspect of the collection, but then again, this isn't Chiara's first rodeo.
Tue 01.14
Don't be left in the cold when the next Snowpocalypse hits! Pick up some sweet and stylish Sorel boots and don't fight the weather, work with it. A celeb favorite, Sorel makes a variety of boots that are water-proof and look winter-fab.
Tue 01.14
Sarah Michelle Geller sports Rag and Bone ankle boots that can take you from day to downtown with ease.
Fri 01.10
The Polar Vortex has us all feeling a little under the weather. Fight the gloom with some shoeshine! From classic cap toes to angular slices of silver to the thinnest gold rims, there's a tip for every taste, whether it's cold, hard metal or simply metallic leather.