Designers
Everything is very busy this season and you want it that way. Go big or go home as they say but more accurately, go big or don't go home with me. Whether it's key gigantic embellishments like the Marni white shoulder bag or an all over fiesta like Alive + Olivia's bird embroidery shoulder bag, there's … Continue reading Trend Alert: Go Ahead and Embellish
When you are ready to shop, as in, have the allotted money burning a hole in your wallet, inspiration comes like a lightening storm. I walked in a gallery and this wall of ceramic cubes actually made that heaven sound effect, speaking to me, telling me that it was all the important colors and prints … Continue reading Your Fall Wardrobe Inspiration Is Written on the Wall
Featured Items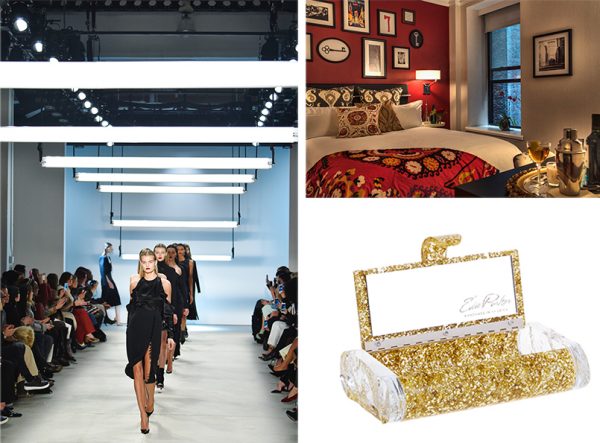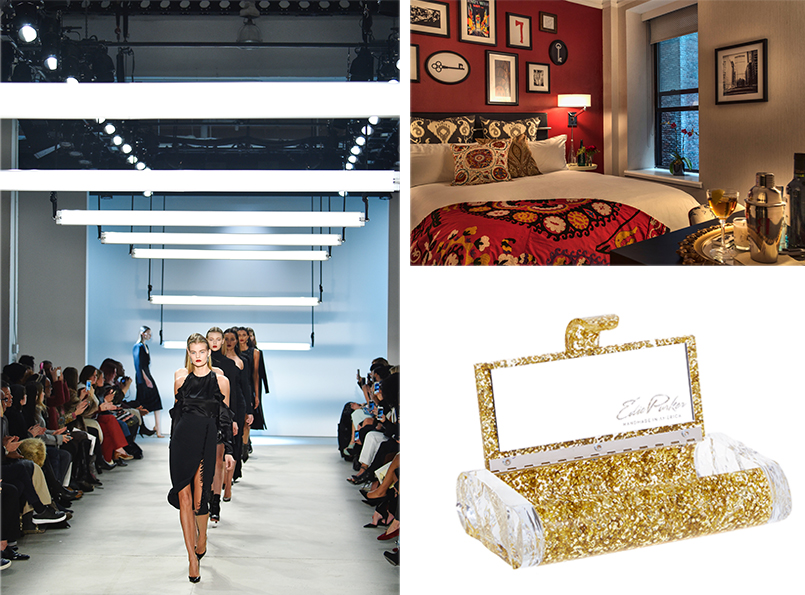 Imagine going to #NYFW in style with full VIP treatment including getting personally styled by the designers themselves the day before the big show, staying at the hot new posh Redbury Hotel and even getting accessorized by Edie Parker with the iconic Lara gold confetti clutch. This is a dream come true for the Fashion … Continue reading Attend Fashion Week in Style with Cushnie et Ochs: Giveaway
I never thought that a flat bag would appeal to me. After all, structure and interesting details are both literally and figuratively what give an accessory depth. But after lugging one heavy tote after another, I found myself seeking a sleek bag that packs well, is easy to store, and won't cause my shoulders to slump in discomfort. Conveniently enough, Guillaume Henry had exactly the same idea in mind. His latest design, the Irrisor, is about as simple and clean as a bag can get.
Featured Items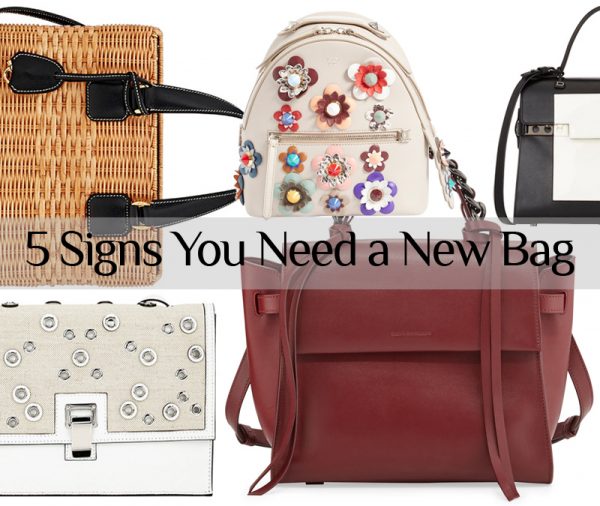 We've all been in a bag rut before. When you end up using the same few bags over and over again, no matter the outfit or occasion. Your bag has become nothing but an afterthought – and where's the fun in that? Here are five ways to tell it's time for an update…
Featured Items
With Alessandro Michele at its helm, Gucci has been going through a sweeping renaissance, with the Italian house's monogram serving as a major player. From the fur-accented loafers to the graphic bags, everything has been flying off the shelves, so to feed the beast, Gucci teamed up with NET-A-PORTER to launch an exclusive 20-piece capsule collection, ranging in price from $465 to $5,300. In what will come as a surprise to none of you, most of the pieces have already sold out. Some will be coming back in stock, but if you want your fix now, here's the best of what's still for sale today. Get them while you can!
Featured Items
Here's a simple ode to the power of the bag. I've said a bag can make or break an outfit more times than I can count, and it seems a few celebrities of the moment tend to agree. Whether in clutch or crossbody form, these bags are petite yet potent, and their ability to elevate an otherwise ordinary outfit is proven, from slashed jeans to a sharp red suit.
Featured Items
There's a very specific dress I'm looking for in the summertime. It's romantic, it's carefree, and it begs to catch a light breeze. I love dresses all year long, but summers are special. My imagination wanders along with me as I travel, spend more time outside, and delve into my next favorite book. I need a new collection of dresses to join me on my little journeys – and so do you.
Featured Items
The term "trendy classic" may seem like an oxymoron, but investment pieces worthy of this designation truly do exist – and one of its main purveyors is Bottega Veneta. The Intrecciato weave is a timeless signature for the Italian house, and in miniaturized, bright blue crossbody form, it also somehow manages to be completely of the times. To really play up the trendiness, style it with a contrasting shoe like Saint Laurent's violet Candy platform.
Featured Items