Designers
Thu 07.31
It might feel not quite right to be looking at shearling on the last day of July, but let's face it: Time moves fast and you can never be too prepared to make a smooth transition into fall. Enter Loeffler Randall's perfect transition piece: the updated Walker tote.
Thu 07.31
Do cowgirls wear stilettos? They will if Gianvito Rossi has his way!
Wed 07.30
The saying goes, if it ain't broke, don't fix it, but the latest variations on Jérôme Dreyfuss' well-loved bag styles have me thinking that change can be a good thing. A very good thing.
Wed 07.30
Are ponchos back? They made their first sartorial appearance in Peru around 500 B.C. so to say the look has staying power would be an understatement. Regardless, if it's a trend that will be making the rounds this upcoming season, I am more than ready to pull back on one of my all-time favorite styles.
Wed 07.30
Right now, I am all about simplifying my life with small pouches. I no longer need to carry baby supplies, so it recently hit me: I myself don't even understand why I still run around daily with large bags. If there's a designer who understands the work/kids/leisure balance, it's Victoria Beckham, so it's no wonder I'm obsessed with her small zip pouches.
Wed 07.30
Tomorrow is the last day you can enter to win this pale pink Balenciaga Tube bag and $1,000 Kirna Zabete gift certificate!
Tue 07.29
This is one of my favorite bags from Chloé, and given how many gorgeous contenders there are, that's no small statement!
Tue 07.29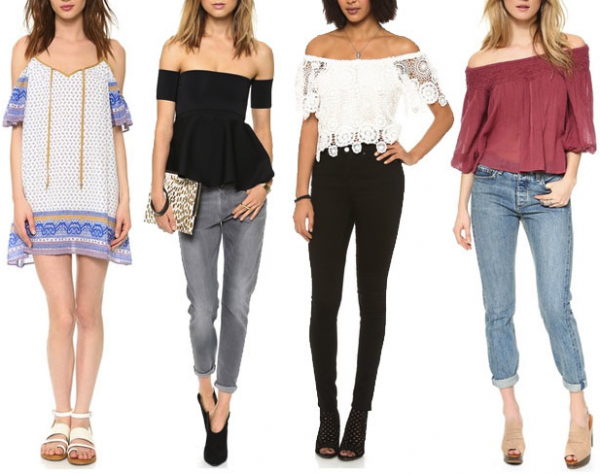 While I love a good bare shoulder, the newest crop of pieces border on vulgar. Some designers appear to be underestimating the power of the shoulder. Just a flash of skin is all you need to make your point.
Tue 07.29
Ever find yourself needing to go from schleppy to dressy with only a couple of minutes to spare? Been there, done that!