Designers
Thu 12.18
In the age of mass-produced goods, it takes a bit effort to be unique. Not only is cultivating your own personal style paramount to standing out, the most literal way to do it is one of the best!
Thu 12.18
Ugly Christmas sweaters? No, thank you! I'll take the chic ones. We're one week away from the big day, and I intend to spend the whole time dressed in my holiday finest. From Red Valentino red crochet for the classic sophisticate to Aztec pattern for the Snob who doesn't want to look too Christmas-y, there's a knit to fit every style
Thu 12.18
Not sure what to get the Zooey Deschanel in your life? Whimsy-infused clutches make cute gifts for girls with the personalities to match, and some are even marked down right now (no real surprise there)! On the other hand, there are bags that require investments so steep they take the fun out of it…
Wed 12.17
This one's for all the mall warriors and department store troopers braving the last-minute holiday crowds.
Wed 12.17
To celebrate the holidays in style, we asked our favorite fashion insider friends to share the one thing that tops their wish lists this season.
Wed 12.17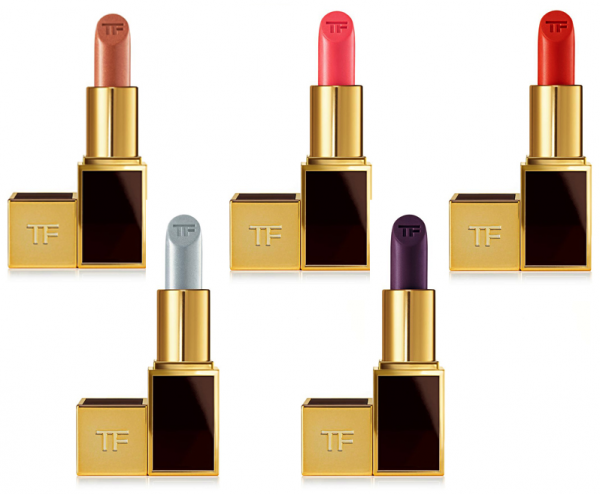 I love clutch-size anything given the always-overstuffed status of my bags, but don't love toting around sample size products. Leave it Tom Ford to design something miniature and totally luxe that doesn't look flimsily sample size.
Tue 12.16
Anna Kendrick looked lush and lovely in Oscar de la Renta's burgundy dress at the photo call for Into the Woods in London on December 11th. Cara Delevingne went seductively minimal in her midnight-blue tuxedo jacket from Emilio Pucci's Fall '14 collection at a Vogue and J. Crew dinner just a couple months prior.
Tue 12.16
If there is one thing you simply must have for the holiday season, it's sparkly, glittery shoes to show off your festive spirit. It's amazing what a gorgeous pair of heels can do for your psyche during the season of extreme ups and downs (your weight included!), so when it comes to investing, a fresh favorite pair of shoes is your best bet.
Tue 12.16
If there is one topic that fascinates me more than bags and fashion, it's cosmology. Based on the Greek word for "world," it's the study of the beginning (and end) of the universe, and it intrigues me to no end. So when you add two of my favorite things together, you've got something that really has my attention!