Designers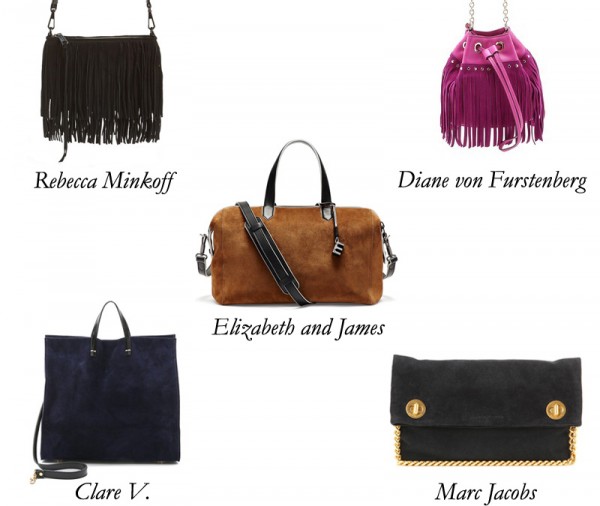 Think fall's luxest material has to come with a luxe price tag to match? Think again. Some of my favorite suede bags ring in at $500 or lower. When you spend a little less, you also get the freedom of less worry, not that carrying a new suede bag should make you fret.
A new trend has been building over the last few years – swimsuits that you can't swim in. I like to call them standing-only swimsuits. They're for the peacocks out there like Demi Lovato. I don't really know what to say about her outfit. Even standing in it seems like a precarious situation.
The 4th of July holiday weekend is kicking off today, and to celebrate, NET-A-PORTER is offering an additional 20% off select items with the code SALE20!
Barneys final markdowns went live today, and at up to 75% off, you will be impressed! I've picked out a few of my favorites, but there are many, many more. These discounts are only available for a limited time, though, so head on over to Barneys now…
Accessory designers are always looking to create the "next Birkin." As someone who's reviewed tens of thousands of bags over the years, though, I can tell you, it ain't gonna happen. There will never be a bag as iconic as Hermès' holy grail. It's a true investment piece…
We love the Anya Hindmarch and Moschino bags with fun characters, and we really love the Fendi monsters, but the line has been crossed. You can only take this cute-bag stuff so far. Pushing the envelope ever so much fills you with feelings of whimsical joy.
When we're in our twenties, a lot of us enforce a few life goals to hit by the time we're 30. Whether it's a fast-accelerating career, dream wedding (and a dream husband to go with it), or a baby on the way, 30 is the age when we feel things ought to get "serious" in one way or another.

I've got so much love for this hard-case bag with a cool metal cage wrapped around it. Badass, bondage-inspired, and even a little ladylike, Alexander McQueen delivers all the classic elements of a show bag, though here's the clincher: you can actually use it!
I can't handle this handle – it's so fantastic! Reminiscent of retro satchels and briefcases, the Madras is a grown-up move for Miu Miu, and it's a turn that is entirely welcomed. Especially as we look ahead to the fall season, which always calls for more polish and structure.