Christian Louboutin
There's a time to wear what's demure, and then there's a time for bondage. When in doubt, you know which way to go with shoes. Always pick the hot pair! Even if you have no desire to get tied up in the bedroom, your feet will benefit from some naughty fun. These are my top 10 bondage-inspired sandals, guaranteed to keep life interesting…
Featured Items
I've been so busy, I've been putting off my regular pedicures for far too long. I need some motivation to sit for an hour in pursuit of perfectly trimmed toes, and there's nothing that inspires a trip to the nail salon like shoes so hot, you'll also travel to a warm-weather locale just to wear them. Like these five splash-making sandals, guaranteed to turn up the heat anywhere…
Featured Items
Sensible shoes are on the rise. Or is it just my age? There is no reason you need to look schleppy just because you care about foot health. Or not being in pain. You can totally rock these ergonomically sound shoes and still keep your style in tact. As a matter of fact, these five are so good, they prove "ergonomic" doesn't need to sound like a bad word. Embrace it!
Featured Items
I remember in the '90s, I wouldn't wear a skinny jean if you paid me (well, actually, that would have depended on your price). It was all about a hip-slung bell-bottom or a nice, stiff boot cut – thanks, Earl Jeans. Now, the great thing about the 21st century, and the fast-paced digital information age that's come along with it, is trends never really die or fade into obscurity because they keep coming back so quickly. So much so that even some of the trendiest of trends have evolved into bona fide classics.
Featured Items
In a fantasy world where there's never a line at the valet, and Thor carries me whenever my feet hurt, I always wear the most extravagant of shoes. But even in reality, we can find opportunities to wear shoes so good they could be displayed as works of art.
Texture is a word that comes up a lot when talking bags. Smooth, grainy, rough, pebbled, furry, plush, soft, rugged…there are endless varieties and almost as many ways to describe them. But some bags out-texture the rest, so to speak.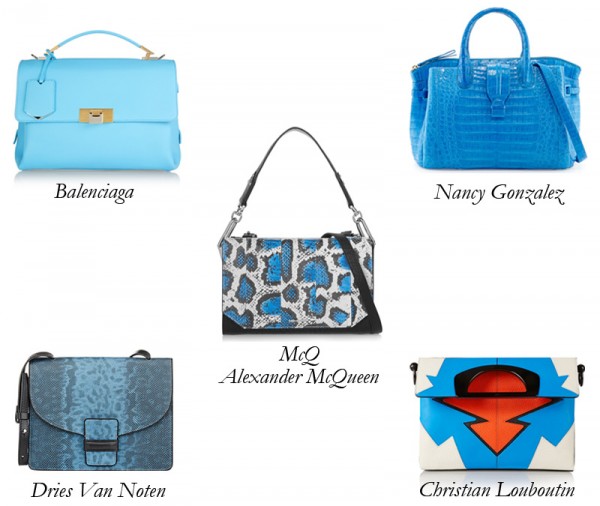 If you're like me and don't like to get your hair wet or actually lay out, going to the pool is a fashion event unto itself. As a matter of fact, the only time I do allow the sun to hit my face is when I'm taking a selfie. But I do like lounging by the swimming pool…
Have enough red-soled heels in your closet? (I think we all do.) It's time to start getting hip to Christian Louboutin bags. We weren't always so enthusiastic about the sexy shoe guru's handbags, but the brand's new collection of oversized clutches is absolutely divine!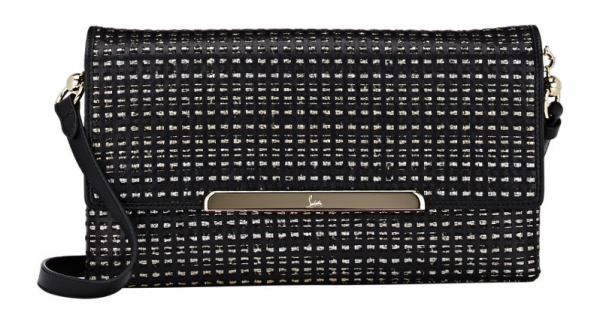 It always excites me when Christian Louboutin cooks up a great (read, somewhat restrained and sophisticated) new bag, and this one is the pinnacle of unfettered chic.