Christian Louboutin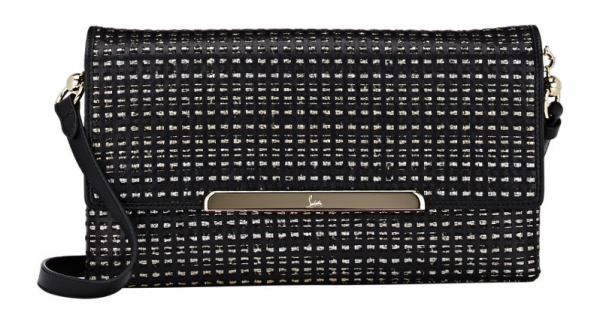 It always excites me when Christian Louboutin cooks up a great (read, somewhat restrained and sophisticated) new bag, and this one is the pinnacle of unfettered chic.
The inclusion of delicate lace details can change the most banal of bag shapes, from the crisp envelope to the top-handle tote, taking them from ordinary to extraordinarily alluring.
Ahh springtime is officially here! Pastels are in full bloom in our closets, but no matter how enthusiastic we are to show our appreciation for the warmer-weather months, there are just some outfits that demand less candy coating and more neutrality.
What's inspiring the hottest graphics of the season? It's none other than tie-dye in a full spectrum of variations, from the artful and abstract to distinctly deliberate patterns. Bring the beloved, nostalgic summer motif into winter right now to create an unexpected mood. You'll be surprised at how effortlessly it blends with your wardrobe.
Colorblock, print block, texture block…whether you like yours via sexy mesh inserts on mini dresses or wool panels on winter coats, I've found nearly two dozen pieces to choose from, and some of them are even on sale!
As far as new trends go, the cutout-handle bag is suddenly here to stay in a major way, but that doesn't mean every designer's incarnation is doing it for me. It's Christian Louboutin's Passage bag that has me the most intrigued.