Giuseppe Zanotti
Thu 10.03
When Giuseppe Zanotti gets a bag right, he really gets it right (and because I love this bag, I won't talk about what happens when he doesn't). This small leather number takes what I love about Zanotti's fantastically glamorous shoes and sets it in bag form.
Wed 08.28
A simple cocktail ring is no longer enough to start up a conversation. But a full-finger ring? Well, that's something no one can miss. The trouble is that not all of these are articulated, limiting your basic movement and turning day-to-day tasks into serious challenges. Enter hinged rings!
Wed 08.07
When you're not strutting around in 5-inch heels, it's nice to pull on a pair of shoes that actually supports your ankles. So with grunge coming back in style, it's time to pull your combat boots out of the closet! Wore them out in the '90s?
Thu 07.11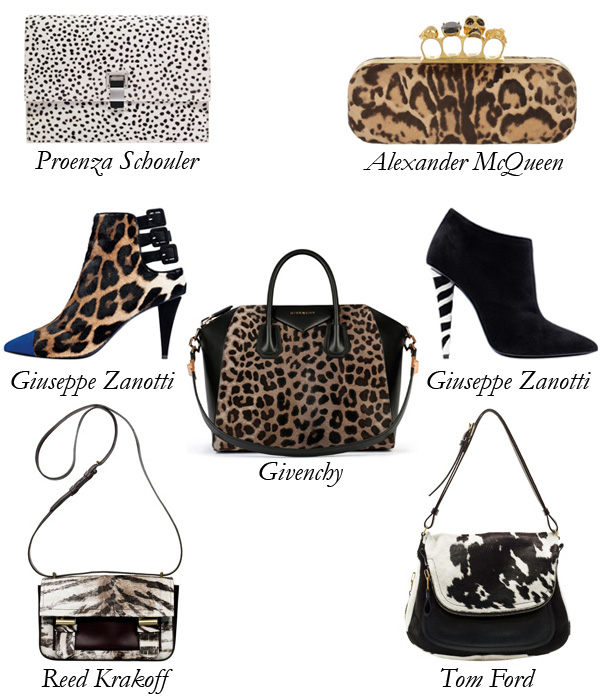 Fall 2013 is the season for big game. Whether it's leopard, tiger, or zebra, you have to get in on the animalia action. Obviously, my adventure into the wild begins with bags. Kelly loves Givenchy's cow-printed Antigona, but I'm all about the leopard ($3,440). For cow, I would have to go with Tom Ford's Jennifer ($4,350) – the addition of solid color relaxes the print.