Givenchy
In honor of Mother's Day this upcoming Sunday, I've pulled together a list of gift options (bags, natch) that will not only delight her sartorial sense, but will give her the function she needs as a parent – of a child of any age. Take Elle Macpherson's Hermès Jypsiere. She carried this when her kids were toddlers, and thanks to the timelessness and high-quality nature of Hermès pieces, it remains a go-to for her even now that they're older.
Featured Items
Is your bag taste aligned with the art that inspires you? Let's put that to the test with a fun game. Pick the art that inspires you the most and see if its corresponding bag also touches you at the core. Your feelings towards art are so personal and emotional – just like how you feel about your bags! I can't wait to see everybody's results. Make sure to comment here or on Facebook.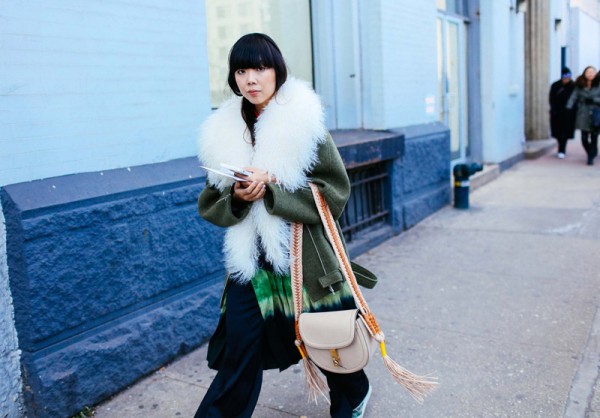 I'm flying to Paris tomorrow to complete the final leg of Fashion Month, and, as usual, I can't wait to see all of the bags – on both the runways and the street. So far I've noticed a couple of strong trends emerging, for the fashion crowd and celebrities alike: oversized saddle and top-handle bags. They cater to two different types of women (or at least two different sides of a woman)…
Featured Items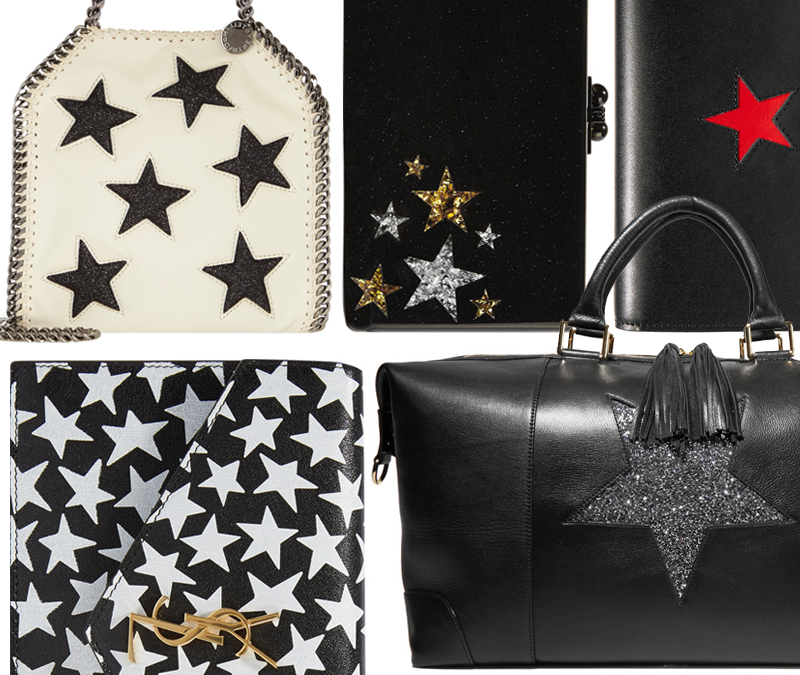 According to my new BFF, famed astrologer Susan Miller, the stars are aligned for anyone born within four days of August 26th. Over the next year, we lucky August babies will be enjoying the kind of good fortune people only experience once in a lifetime! It just so happens that stars are my favorite print, and coincidentally, they are everywhere in fashion right now – most importantly, of course, on bags…
Featured Items
There's a time to wear what's demure, and then there's a time for bondage. When in doubt, you know which way to go with shoes. Always pick the hot pair! Even if you have no desire to get tied up in the bedroom, your feet will benefit from some naughty fun. These are my top 10 bondage-inspired sandals, guaranteed to keep life interesting…
Featured Items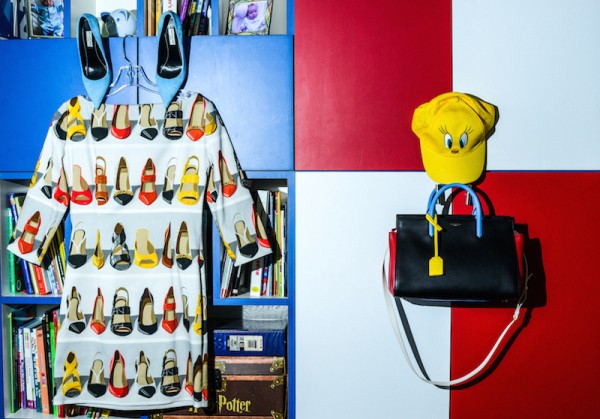 I know pastel colors are the thing this season (and I thank Pantone for the sudden omnipresence of Rose Quartz and Serenity, a fresh take on sky blue), but I still love a good bold color story. Which is why I'm serving one up right now!
Featured Items
Like so many of my lifelong fashion dependencies, my motorcycle jacket addiction began in the '90s. I now have more moto jackets in my closet than I can count. From classic leather to unexpected tweed to more relaxed denim, in each and every color imaginable, I have one for every occasion. But there's always room for one, or three, more. Guaranteed to complete your outfit, it's the easiest thing to pull on without any thought.
Featured Items
There's no need to spend a fortune on the most beloved color of the year. Rose quartz isn't just a shade of pink that's easy on the eyes and uplifting to the spirit. Soft and unassuming, it's a color that looks good on every skin tone. It's also just about everywhere right now!
Featured Items
I remember in the '90s, I wouldn't wear a skinny jean if you paid me (well, actually, that would have depended on your price). It was all about a hip-slung bell-bottom or a nice, stiff boot cut – thanks, Earl Jeans. Now, the great thing about the 21st century, and the fast-paced digital information age that's come along with it, is trends never really die or fade into obscurity because they keep coming back so quickly. So much so that even some of the trendiest of trends have evolved into bona fide classics.
Featured Items