Givenchy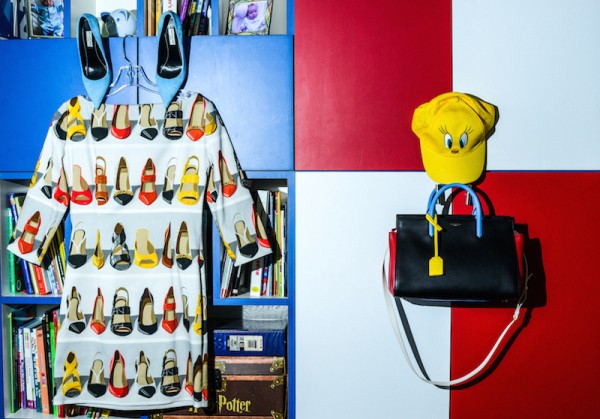 I know pastel colors are the thing this season (and I thank Pantone for the sudden omnipresence of Rose Quartz and Serenity, a fresh take on sky blue), but I still love a good bold color story. Which is why I'm serving one up right now!
Featured Items
Like so many of my lifelong fashion dependencies, my motorcycle jacket addiction began in the '90s. I now have more moto jackets in my closet than I can count. From classic leather to unexpected tweed to more relaxed denim, in each and every color imaginable, I have one for every occasion. But there's always room for one, or three, more. Guaranteed to complete your outfit, it's the easiest thing to pull on without any thought.
Featured Items
There's no need to spend a fortune on the most beloved color of the year. Rose quartz isn't just a shade of pink that's easy on the eyes and uplifting to the spirit. Soft and unassuming, it's a color that looks good on every skin tone. It's also just about everywhere right now!
Featured Items
I remember in the '90s, I wouldn't wear a skinny jean if you paid me (well, actually, that would have depended on your price). It was all about a hip-slung bell-bottom or a nice, stiff boot cut – thanks, Earl Jeans. Now, the great thing about the 21st century, and the fast-paced digital information age that's come along with it, is trends never really die or fade into obscurity because they keep coming back so quickly. So much so that even some of the trendiest of trends have evolved into bona fide classics.
Featured Items
Out of all the VIPs in your life, the most important person on your list is your mom. She gave you life! Enough said. Make sure she is pampered and spoiled this season. If that sounds like a difficult task, not to worry. I've combed the shops far and wide for the best foolproof gifts every mom will love, without fail…
Featured Items
After a long day spent on a photo shoot with Barbie in Beverly Hills (Yes, it was as fun hanging out with Barbie and her friends as I always imagined it would be!), I treated myself to a quick stop at Barney's winter sale. From knee-high Givenchy boots and towering Alaïa platforms to The Row satchels and my favorite Nina Ricci Marche bag, it felt like an embarrassment of riches – and I was ready to indulge.
Featured Items
Calling all bad girls and rabble-rousers. There's a new bunch of florals on the scene and while they may be fresh-picked, there's nothing sweet about this garden variety. My new favorite floral bags are mysterious, unexpected, and most of all, dark, proving the enduring flower theme shouldn't be strictly reserved for spring.
Featured Items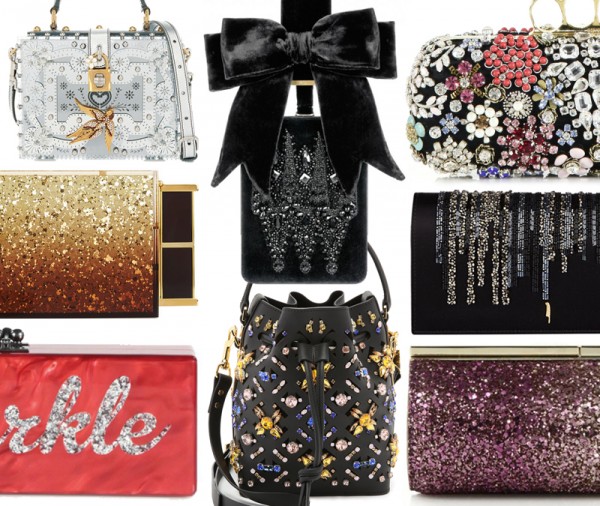 Forget spicing up your life. It's now the season to sparkle up your life! Nothing says "I'm feeling festive" like a bag that glitters, glimmers, and catches the moonlight. And if you're not feeling so festive to begin with, a bag like one of these will definitely put you in a shiny mood.
Featured Items