Givenchy
Thu 03.06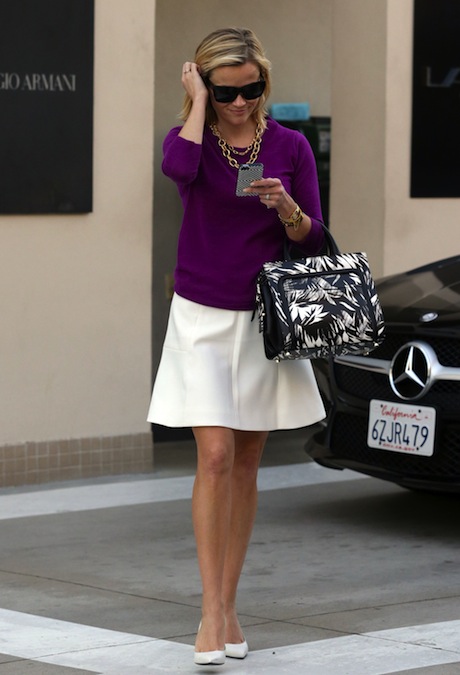 Another week, another set of swoon-worthy celebrity bags! Let us know who's carrying your favorite in the poll…
Thu 02.27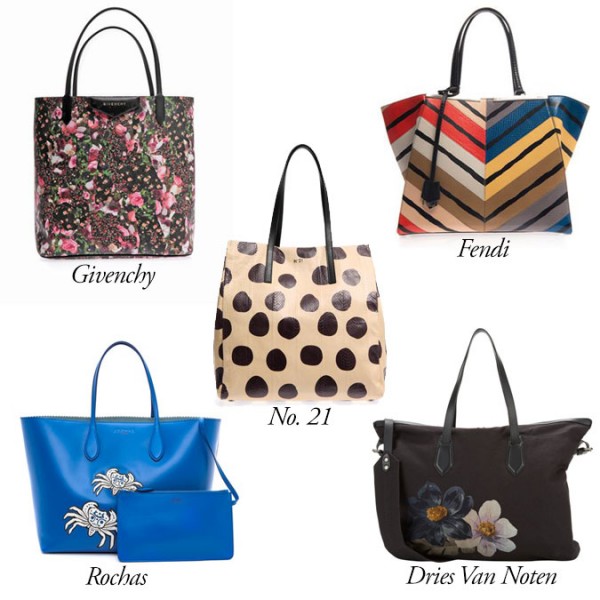 Blame it on Bambi! Totes have become way less serious as of late, and I love it. Whether the sense of caprice is delivered through the flirty print or unique shape, the message is clear: lighten up. For every stoic, somber, monochrome tote, you ought to have one that makes you smile, or even laugh. What's the big deal? It's time to have some fun with your big bags.
Mon 02.24
Have you entered to win our February giveaway yet?
Fri 02.21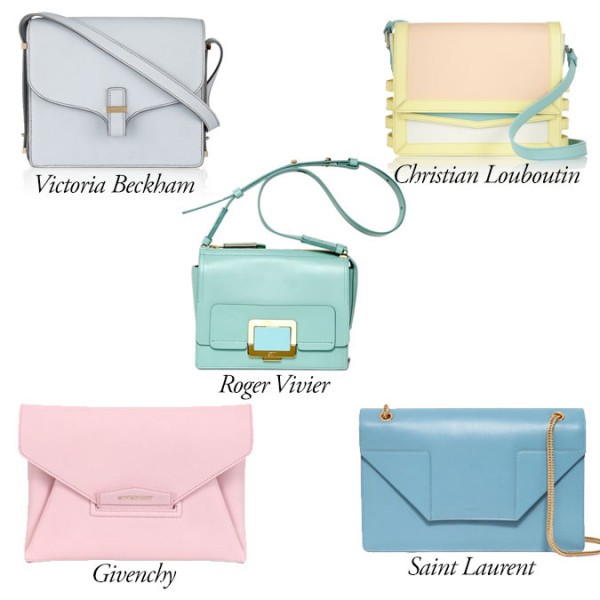 There's no need to wait for Easter to get a basket-worth of sugar-sweet confections. Pastels are where it's at this season, even for girls whose daily uniforms consist of black, gray, and more black.
Thu 02.20
A new movement in bags is literally taking shape. Forget what you've heard about beginner-level geometry; it's a mere trend – nothing more. What was once a novelty concept has now evolved into a staple.
Mon 02.17
…well, florals at least! Spring is here and with that always blossoms a royal garden's worth of prints and appliqués. This season's are some of the best yet from Givenchy's dark, romantic roses to Kotur's girly, pink petals. Yes, right now it is okay and even desirable to wear your mother's sheets. When done right, the look isn't old lady-ish in the least.
Fri 02.07
Today was my first full day in NYC for Fashion Week, and god is it cold! It's supposed to snow on Sunday, which got me thinking about which bag to carry (shocking, I know). You don't want to risk ruining supple leather or precious metals, so what do you turn to?
Sat 02.01
In honor of the most romantic month of the year, we're giving away a couple of truly crush-worthy accessories – a bright blue Givenchy Antigona and brass mono earring!
Tue 01.21
If this season's "radiant orchid" mauve pinks and warm lavenders are not your thing, you still owe it to yourself to get out of the mid-winter doldrums. Achieve instant perkiness, inside and out, with a sunny yellow bag.