Givenchy
Mon 12.09
Plaid: the pattern beloved by lumberjacks and street-style bloggers alike. And finally, it's shedding the stigma of early-'90s Nirvana and Pearl Jam groupies. Plaid is here to stay, in a big way.
Thu 11.21
My penchant for sky-high heels has not been the best thing for my health. In fact, it's given me everything from back injuries to mysterious-sounding conditions like Morton's Neuroma. When my podiatrist put me on Birkenstocks for a few weeks, I quickly fell in love. For those who are skeptical, look no further than these rose-printed Givenchys.
Wed 11.20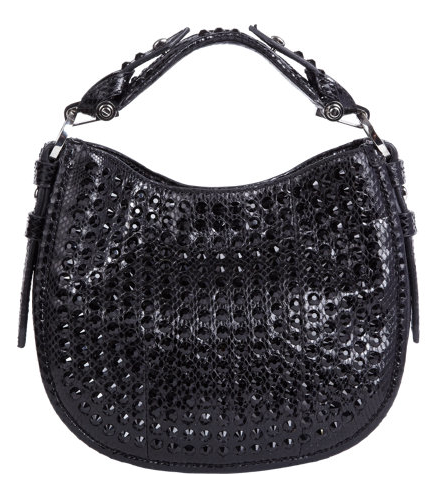 Maybe it's all that time Riccardo Tisci is spending with Kim and Kanye. Is it just me or is Givenchy looking flashier than ever these days? Not that their trademark elements are missing. A combination of hard-edges and luxurious details, this says Givenchy all the way.
Thu 10.31
Have you taken a swig of the Bambi Kool-Aid yet? It takes a real visionary with an über-cool, razor-sharp sensibility like Riccardo Tisci to take something so ridiculous – and out of the Disney vault, no less – and make it undeniably covetable. He's not the only one.
Thu 10.31
Have you ever fallen in love with a bag, only to see it slip through your fingers? First you decided that it was too expensive and that you needed time to decide if you really must have it, then the next thing you know, it's sold out! I pride myself on always finding the bags I love, no matter how high or low I have to search for them, and one of my newest solutions is eBay.