Jimmy Choo
Mon 04.14
The best prize at last night's MTV Movie Awards came from none other than Narciso Rodriguez. In line with Jess' eco-friendly empire, he made this black, crocheted clutch from aluminum soda bottle tops and named the bag after her! It's no wonder why this woman would inspire designers – she's a perpetually stylish muse.
Thu 02.27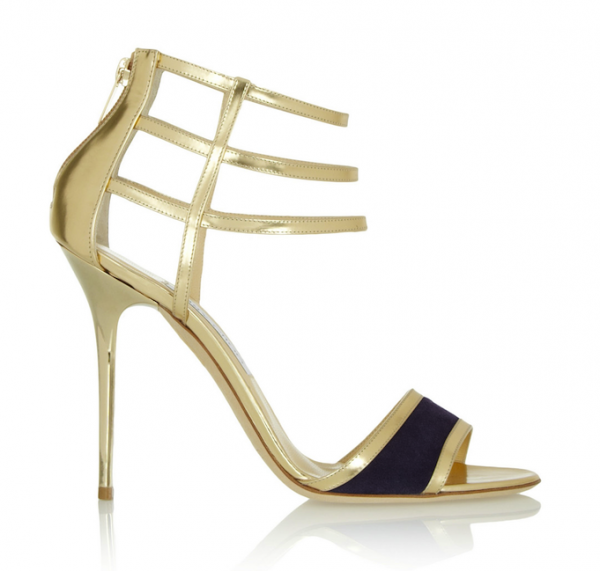 One of the best things about the end of winter is that it heralds in the arrival of a wide variety of covetable strappy sandals. My pick is a little navy number from Jimmy Choo – blue shoes are as versatile as jeans, and with these golden straps, the Tolka will go from day to night without skipping a beat.
Tue 02.11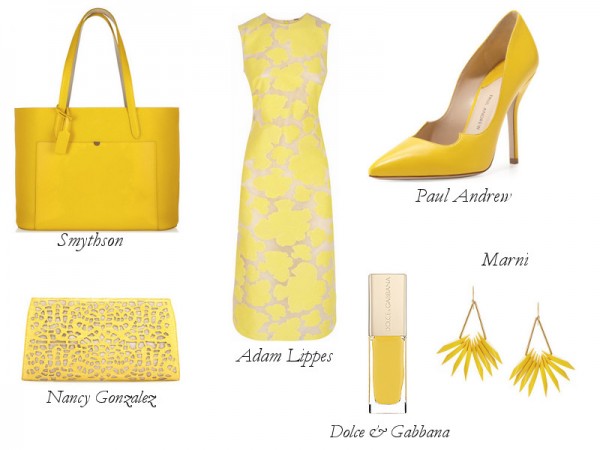 I'm wrapped up in fall thanks to NYFW, but let's not jump the gun too soon. Now is the time to enjoy all of those soft, springtime hues, and this year my favorite is yellow! Sometimes sallow, sometimes mellow, but here it's vibrant and full of life.
Thu 01.30
Not too big and not too small, structured but not overly so, and neutral enough to go with all your favorite staples: You can count on a daily bag to be practical, but rarely do they inspire excitement. Not these five. More than just an afterthought, these daily bags have great designs and details to spare, so you won't find yourself making a compromise while following the KISS rule: Keep It Simple and Stylish.
Wed 01.29
Spring is the time to come out of your shell (or more likely, your cocoon of coats), leaving your shyness behind, and there is nothing shy about these crystal-encrusted shoes. Certainly nothing comfortable either, but the girl who wears these couldn't care less about that. They're hefty in weight and in price.
Tue 01.28
I love white heels, but the complete lack of color always feels stark. It needs to be broken up. With a few little additions, Jimmy Choo's Mystic pump perfects the style to one with substance. The pointed toe and thin ankle strap offer desired sophistication, while color blocking and cutouts remind everyone that you're a sophisticate with edge.
Fri 01.24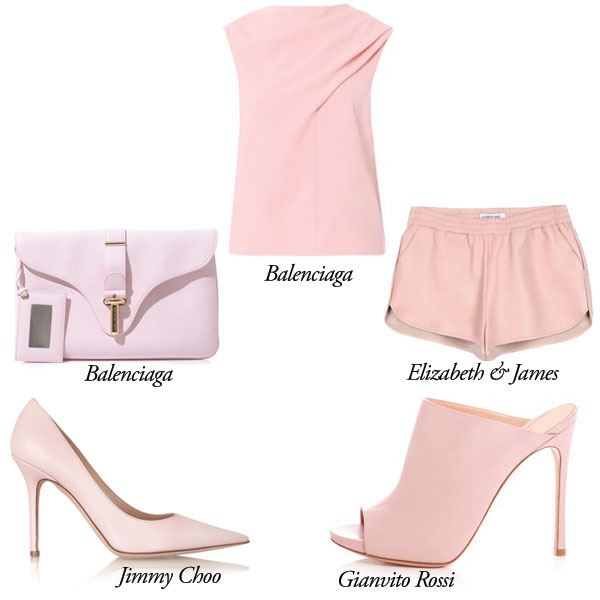 I have an unabashed love of anything pink. After giving birth, I carried a pink diaper bag, even though I'd had a boy (What? He wasn't the one carrying it – I was). I don't have daughters; it's my biggest regret in life…So I painted my laundry room pink, complete with giant pink Pottery Barn girls' chandelier.
Fri 01.03
Ethnic, tribal, exotic, folkloric: whatever you call it, far-off flair is a recurring theme as designers plunge into Resort and look forward to Spring. While some bags lean towards kitschy and over-the-top, when done right, they exude a well-balanced vibe I think of as ethno-chic.
Wed 12.25
What a difference great execution makes. This kind of tote is not my thing; I don't want giant stars on anything I wear, but such a witty way with design changes everything. I love, love, love how these embellishments are done.