Jimmy Choo
Ahh springtime is officially here! Pastels are in full bloom in our closets, but no matter how enthusiastic we are to show our appreciation for the warmer-weather months, there are just some outfits that demand less candy coating and more neutrality.
Feeling frisky? We all need to let loose every now and then, or we at least crave a bag that knows how to have a little fun on our behalf. Jimmy Choo is feeling the mood right now, as exhibited by two of their new shoulder bags.
You can have all the diet and exercise resolutions in the world, but I have a surefire way for a great start to the new year. Kick things off with a brand-new bag that has all the bells and whistles you wish for, like this latest number from Jimmy Choo.
If there is one thing you simply must have for the holiday season, it's sparkly, glittery shoes to show off your festive spirit. It's amazing what a gorgeous pair of heels can do for your psyche during the season of extreme ups and downs (your weight included!), so when it comes to investing, a fresh favorite pair of shoes is your best bet.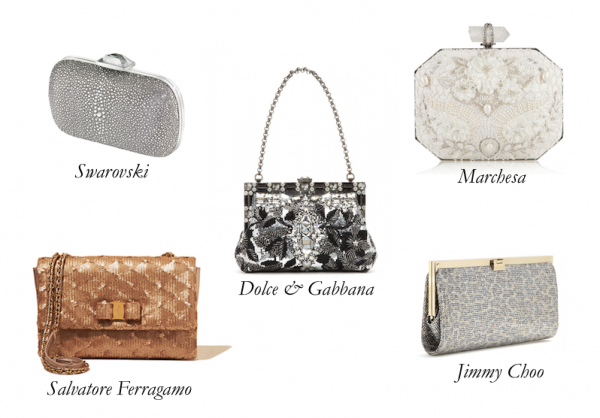 The Chinese aren't ones to skimp when it comes to celebrations. They ring in every new year with explosive firecrackers and countless sparklers. That's why I'm encouraging you to close off the Year of the Horse with sparkle and shine!
I recently attended a Katy Perry concert with my 10-year-old. Despite being the oldest person there amongst screaming preteens, I had the best bag in the whole place– one that left me hands-free to eat my cotton candy with one hand, while pumping my fist in beat with the other.
Have you ever fallen in love with a pair of shoes, only to realize they didn't look good on you once you tried them on? We worry about being able to find the right size, but choosing the right style for your shape of foot is essentially just as important
An exotic bag is one of the most luxurious accessories you can collect, but that kind of luxury comes at a steep cost. With feathers, you get the exotic look without the accompanying price tag! They also add instant glitz and glam to even the most mundane of outfits…