Lanvin
'Tis the season that brings out the Santa in all of us. To play the part, a bag big enough to stash all your gifts is definitely in order. And when you're done granting everyone's wishes, the impending temperature dip certainly makes for the time of year that requires plenty of room for toting extra cold weather gear.
Featured Items
Envision taking an afternoon drive through the scenic countryside in autumn: the grassy ground next to the sprawling road is filled with crunchy, crinkled leaves and the trees for miles explode with rich, harvest-worthy color.
Featured Items
Can't keep up with who's designing for which brand? In the high fashion world's ongoing game of musical chairs, it can be overwhelming to keep track of the creative minds behind the brands.
Braids are having a moment. There's something about the texture, romantic and a little earthy, that feels so right. Just look to the recent ethereal hairstyles showcased by celebs like Amanda Seyfried, opting for a modern, less appropriated update on cornrows.
Personally, I can't get enough of the cape trend. I understand that for the reluctant fashionista, a design this bold can be quite daunting, but give it a try. The look has been up and down the runways this Fashion Month, so as you see more and more styles making their way onto the street…
Lanvin bags often tend to lean towards the prettier, more traditionally feminine side. Now it looks like they've switched gears for the time being, from their recent braided and tassel shoulder style to this latest riff on all-over studs. The brand is full of attitude this season…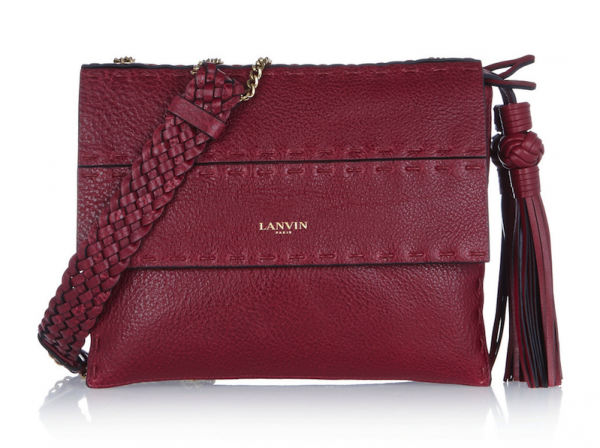 If there's any brand that can give me a craving for something sweet, so to speak, it's Lanvin. There's nothing saccharine about this Sugar; it's all real and ready to go.