Nicholas Kirkwood
Forget awning, Bengal, zebra, Breton, repp, and candy stripes. Even pinstripes. The chicest of all breeds of stripes is chevron! Not to mention it's the most flattering.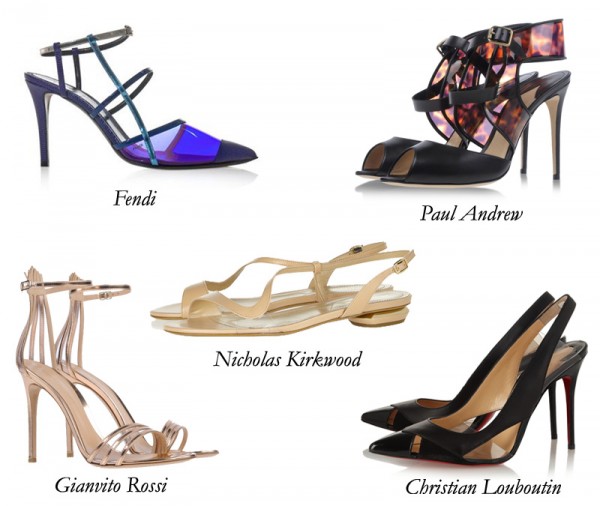 While a hint of PVC evokes thoughts of bright summer days, too much of it can send you down a slippery slope – literally. I don't need to explain the sticky situation you find yourself in the latter case (shoes made entirely from PVC are gross in more ways than one).
Nothing can make a bigger splash in your spring wardrobe than an ethno-chic accessory, whether it's bold in print, color, or an indescribable sense of charm. Here we play with all sorts of influences – gypsy, Roman, Grecian…the inspirations may be localized, but the appeal is global.
It looks like Alaïa might have some competition in the laser-cutting department! From a distance these Kirkwoods seem as if they might be constructed from sweetly scalloped lace or cork, but closer inspection reveals luxe, nude leather. The spiky metal heel and pointed toe make for a shoe that's somewhat different from your usual, light spring fair, and I mean that in the best way.
Now that spring has officially begun, it's time to stock up on the next season's must-haves – summer sandals!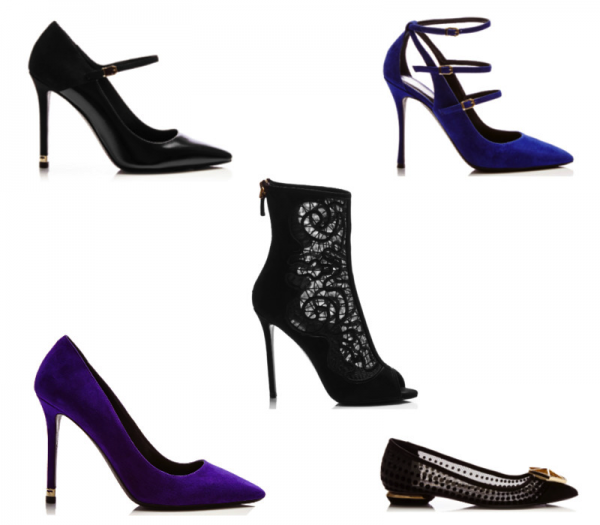 The Nicholas Kirkwood Fall/Winter 2014 collection gets straight to the point. A sleek pointed toe defines almost every shoe in the collection from snakeskin heels to flat boots.
In the New Year there is one sandal that you must have on your feet – the ankle strap slinky sandal. It's sexy, ladylike, and best of all, will keep you on top of your pedicures!
When's your next tropical getaway? With any luck, it's coming up soon because I've picked out the top Resort sandals, flats so wonderful that you'll go book a trip right now just to find occasion to wear them!
Always wanted to be the star of a glamorous style shoot? Fashion photographer Tommy Ton is auctioning off a personal session in NYC (value: $30,000), and the funds raised are going to a couple of truly great causes!