Embellished
Fri 12.19
Do you have New Year's Eve plans yet? If not, it's time to make some! These dancing shoes deserve a night on the town, and you'll be able to splurge on the rest of your outfit because all of these pretty pumps are discounted on NET-A-PORTER.
Tue 11.18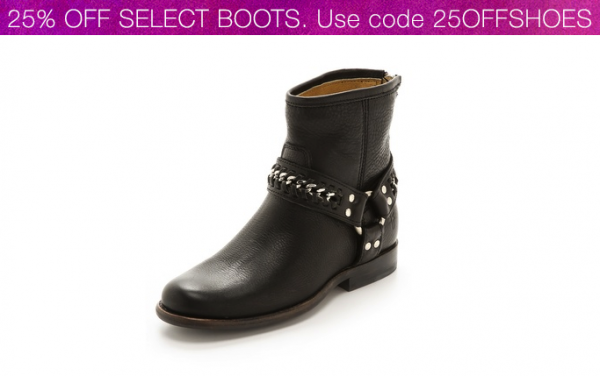 I love all sales, but when one takes place for something that you need now (and not for seasonally inappropriate or trendy pieces that are on their way out the door), I feel so much better about picking things up. Snow, rain, cowboy, Chelsea style, over-the-knee, heeled…there's no shortage of boots on Shopbop!
Tue 11.04
One year ago, American-heritage brand Palter DeLiso relaunched after lying dormant for decades. Established as the first luxury shoe company the US in 1927, its initial founders gained fame for their invention of the peep-toe slingback heel (sorry, Loubie lovers!), so to say Palter has some rich history is a bit of an understatement.
Mon 10.13
With darker hues and bulkier, structured coats, autumn tends to bring out our more masculine sides, but after looking at these girly Dolce & Gabbanas, I'm ready to take my fall wardrobe in the opposite direction!
Tue 09.30
When you think of feathers and shoes, you think of boudoir house slippers like these frilly Sophia Webster mules. There are so many more options than those, though. Feathers had a big showing at couture (most memorably at Chanel) so you can expect the trend to trickle down.
Thu 09.18
Now through the 21st, Forzieri is offering 20% off shoes, and not just any shoes – the new Fall '14 collections. It's hard enough to resist a sale to begin with, but when the pieces are from the current season, I click over in double time.
Wed 08.13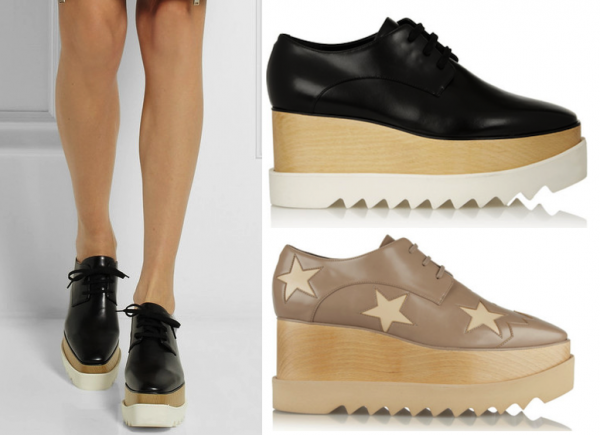 For the past few years, more and more women have incorporated brogues into their wardrobes, and now Stella has taken the popular style and elevated it even further – literally. This is one of those times when I get the idea in my head that I can pull off looks best left to others…
Mon 08.04
You wouldn't think of canvas and oversized crystals as an equation for a chic sandal, but it's not the first time Riccardo Tisci has worked shoe miracles (Making the Birkenstock pretty? No easy task!).
Fri 08.01
There just aren't many frugal shoe brands that make the grade. Something about these accessories requires an expert hand, and luckily for us, Sam Edelman has just that.