Embellished
I have three brothers, and I grew up a tomboy, until I discovered boys. But I still loved borrowing their clothes into my teenage years, and now I often steal my 10-year-old son's cute little sweaters (to his dismay).
Featured Items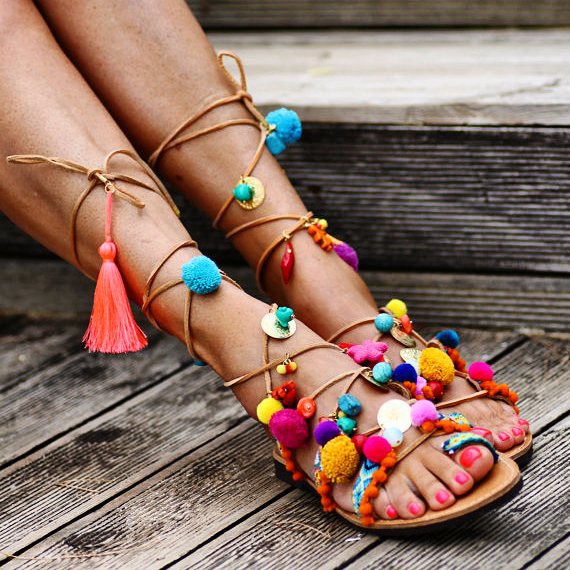 With the summer's number one destination being Mykonos, Greece, it's not surprising that the season's must-have sandal originates nearby. Handmade in Athens, Elina Linardaki's boho-style shoes make you want to book a trip to the Mediterranean ASAP.
I've always said that ankle straps are like seat belts for your feet (and we could certainly use those – safety first!), but with these shoes, designers are taking that functional feature and tying it up in a pretty bow.
We all have pairs of cork or canvas wedges for summer, so why not do one better and indulge in shoes with a little something extra? Embroidery is by no means a new fad in fashion, but on sandals? Well, the style seems to be having a moment! And no one's gotten it better than Jimmy Choo.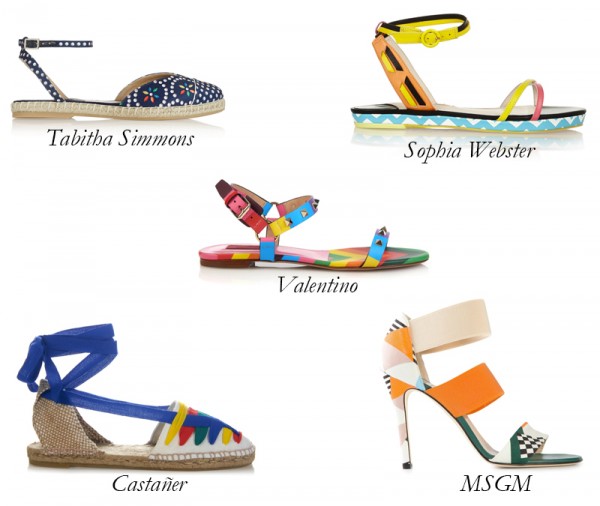 Summer is when I let loose with everything, especially my wardrobe. I guess the best explanation is that matching somehow takes on a different meaning when the heat has fried my brain. Besides, a season of carefree and reckless pairings demands mixing prints and colors…
While I've had my summer wedges and flat sandals picked out for some time now, I've been in need of a special heel that goes above and beyond chic, offering a unique element that brings excitement to any look I build around it.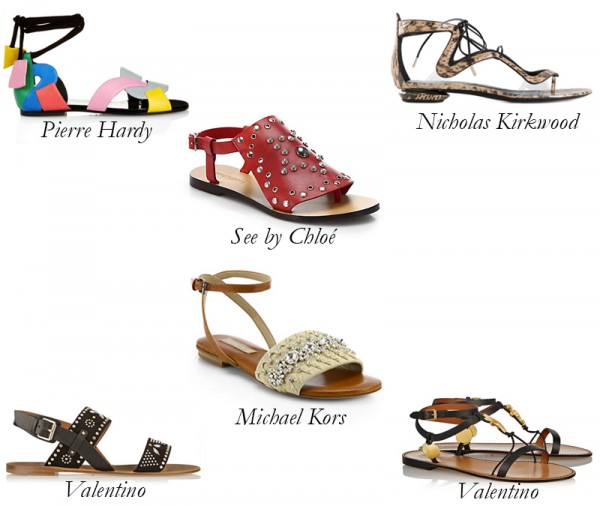 Sandal flats are an essential part of summer. They exude the effortless attitude of the season and allow you to relax. I'm guilty of wearing flip flops far too often…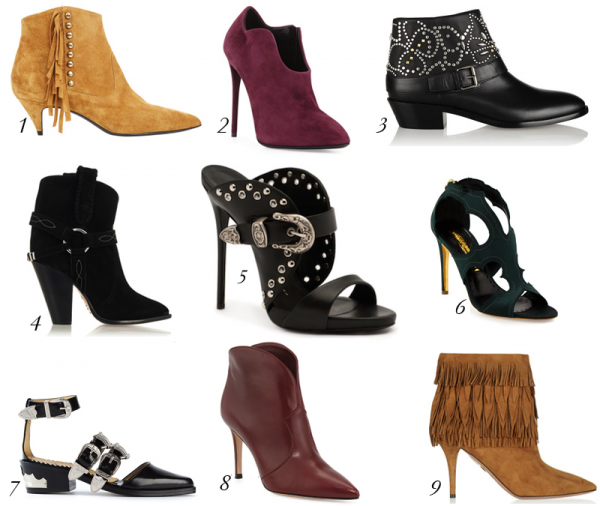 These western-inspired Giuseppe Zanotti mules in the center fulfill every single cowgirl dream I've ever had. I can't wait to wear them with distressed boyfriend jeans or an ankle-grazing skirt.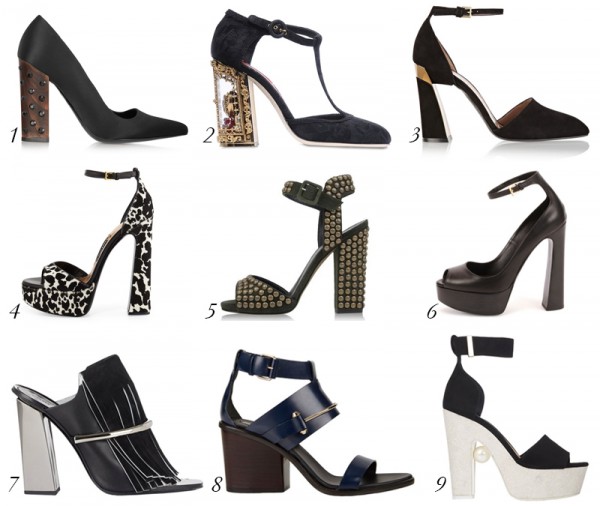 Those with weak ankles, rejoice! And pretty much all of us can enjoy a break from sky-high stilettos. Because it's all about the chunky heel right now. When working a heel with some heft, it's important the shoe have some feminine details. Otherwise, the look gets trashy way too quickly.