Embellished
Wed 08.13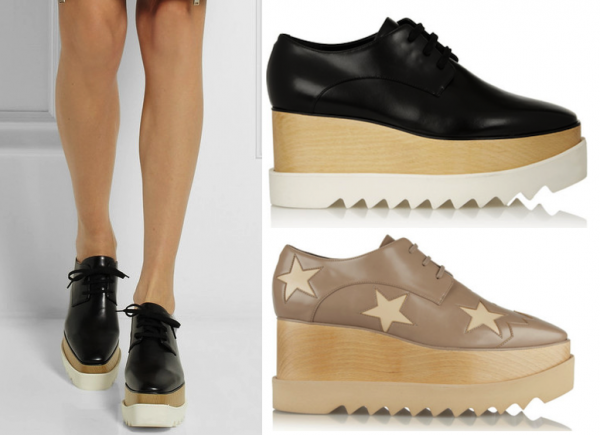 For the past few years, more and more women have incorporated brogues into their wardrobes, and now Stella has taken the popular style and elevated it even further – literally. This is one of those times when I get the idea in my head that I can pull off looks best left to others…
Mon 08.04
You wouldn't think of canvas and oversized crystals as an equation for a chic sandal, but it's not the first time Riccardo Tisci has worked shoe miracles (Making the Birkenstock pretty? No easy task!).
Fri 08.01
There just aren't many frugal shoe brands that make the grade. Something about these accessories requires an expert hand, and luckily for us, Sam Edelman has just that.
Thu 07.17
It may be summer, the time when we indulge in shock-and-awe neons and rainbow prints, but who needs color when you've got contrast?
Mon 06.09
What's summer without the fun? That includes all things sparkly. Even if you're not one to let it shine, summer is the season to let loose and break all rules.
Thu 03.20
The higher the heel, the closer to god? Absolutely! Just don't tell your chiropractor I said that (tip: Pilates and yoga strengthen your core and back, making heels easier to maneuver). I've been wearing them since I was 17. When I graduated from high school, I tossed my flats and never looked back. Pumps were a part of my daily uniform at USC and continue to be today.
Thu 03.06
With daintily thin straps and a 4.5-inch stiletto, it doesn't get much sexier than this black Giuseppe sandal. Chain details are big this season, and I love that he went with delicate curb-chains to set off the velvety suede. Zanotti's all about bold, gold details, and these are his best yet. That said, they're definitely valet shoes. As in, park at valet, walk a few feet to your table, and head home!
Tue 02.18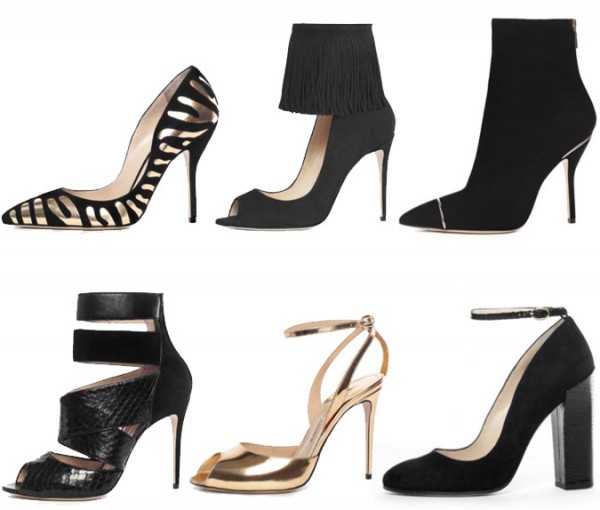 Many like to reference Paul Andrew, my number-one shoe designer to watch, as the "new Manolo," but I see him in a class all his own. With an eye both timeless and refined, he projects a genuinely modern brand of elegance. After taking in his Fall 2014 collection, I can't get enough
Wed 02.12
The Nicholas Kirkwood Fall/Winter 2014 collection gets straight to the point. A sleek pointed toe defines almost every shoe in the collection from snakeskin heels to flat boots.