Exotic Skin
Tue 04.22
We all obsess over bright shoes come springtime, but this Loubie is so much more. The abstract print is like a painting or even a colorful Rorschach test. I see trees, rainbows…and yet in spite of the whimsy, the kaleidoscopic look is nothing short of sophisticated on the pointed Decollete style.
Fri 04.11
I'm sorry, but this must be a case of mistaken identity. Is this really you, Givenchy? People ask me all the time, "What is the current 'it' bag?" Though seeing that every editor has Givenchy in their hands makes it an easy question to answer, this python sandal has me taking back my words.
Thu 03.20
The higher the heel, the closer to god? Absolutely! Just don't tell your chiropractor I said that (tip: Pilates and yoga strengthen your core and back, making heels easier to maneuver). I've been wearing them since I was 17. When I graduated from high school, I tossed my flats and never looked back. Pumps were a part of my daily uniform at USC and continue to be today.
Mon 03.17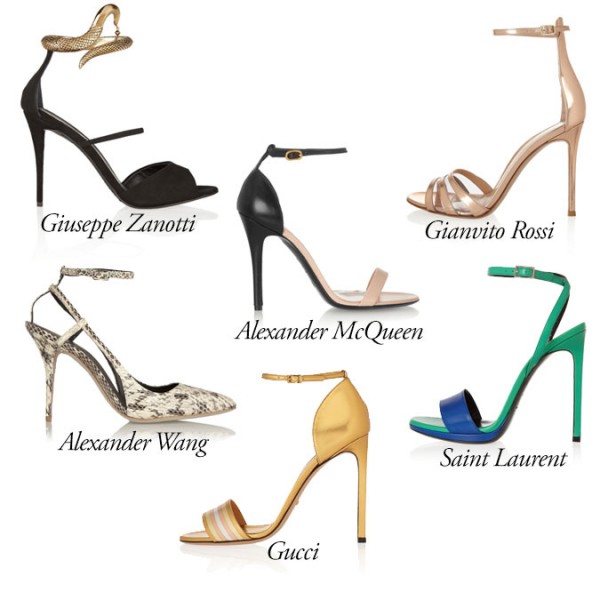 Ankle straps were once thought to be unflattering, especially for those with thicker ankles. Not to mention the fact that they're assumed to shorten the appearance of the leg, but I have actually found the opposite to be true.
Wed 02.19
The mix of minimalism and edge we've come to love from Helmut Lang couldn't be executed more perfectly than on these pointed-toe stingray pumps. They manage to look out there without going too far out thanks to the incredibly sexy and rocker-chic cutouts (ever so slightly reminiscent of Steven Tyler – in a good way!).
Tue 02.18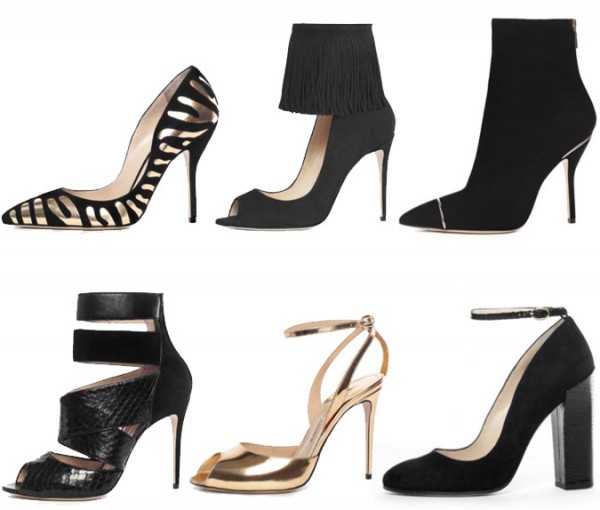 Many like to reference Paul Andrew, my number-one shoe designer to watch, as the "new Manolo," but I see him in a class all his own. With an eye both timeless and refined, he projects a genuinely modern brand of elegance. After taking in his Fall 2014 collection, I can't get enough
Tue 01.28
I love white heels, but the complete lack of color always feels stark. It needs to be broken up. With a few little additions, Jimmy Choo's Mystic pump perfects the style to one with substance. The pointed toe and thin ankle strap offer desired sophistication, while color blocking and cutouts remind everyone that you're a sophisticate with edge.
Wed 01.08
As I wrote last summer, mules are back! If you haven't embraced the revival yet, what better time to start than at the beginning of a new year? It's the perfect excuse to clean out your closet and refill it with everything you'll need for spring (then you'll have a spring cleaning – another excuse to go shopping!).
Wed 12.18
When's your next tropical getaway? With any luck, it's coming up soon because I've picked out the top Resort sandals, flats so wonderful that you'll go book a trip right now just to find occasion to wear them!