Flats
Mon 09.29
Each season, I try to prioritize essentials for the upcoming months (so as not to go wild and get five of each!). For fall, it's all about flash and function – a burst of metallic via party-ready sandals, as well as flats and galoshes for those cold, rainy days when a black and white calf hair pump wouldn't be able to hack it.
Mon 09.22
Spring 2015 brought my favorite Oscar de la Renta collection ever, and that was due in part to the work of his new footwear designer, Daniel Lawler.
Fri 08.01
There just aren't many frugal shoe brands that make the grade. Something about these accessories requires an expert hand, and luckily for us, Sam Edelman has just that.
Mon 07.21
My size varies depending on which type of shoe I'm wearing. Add the fact that my left foot is a bit smaller than my right, and you can imagine the fun I have shopping – and that's just in the store! Online shopping is a whole other ball game. I refuse to miss out on all the gorgeous shoes I see perusing the sites, though…
Thu 07.17
It may be summer, the time when we indulge in shock-and-awe neons and rainbow prints, but who needs color when you've got contrast?
Fri 05.23
Unless you live in a warmer climate like Cali, you spend a nice chunk of the year unable to wear sandals, espadrilles, and other summer shoes. Now that the season is finally upon us, have fun with it! Playful beach ball prints, cork wedges…these are the types of pieces you want to indulge in. I've sorted all my favorite essentials into categories, a nice reminder of how to budget to get what we really need – and want!
Thu 04.24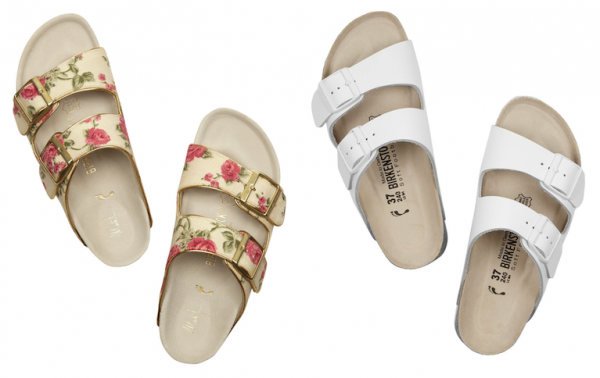 I've been wearing Birkenstocks' Gizeh thong-style sandals for years, suffering ridicule from many friends including Kelly (who came around once she felt how incredibly comfortable they are!). Now that the fashion set has embraced the look, though, it seems the company also wants us to suffer higher prices.
Tue 04.15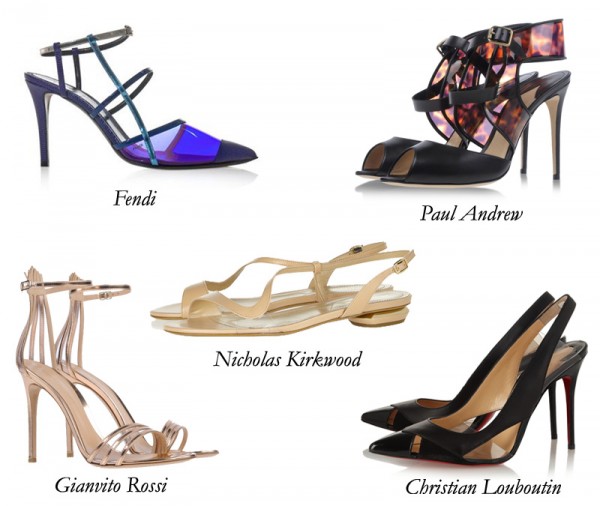 While a hint of PVC evokes thoughts of bright summer days, too much of it can send you down a slippery slope – literally. I don't need to explain the sticky situation you find yourself in the latter case (shoes made entirely from PVC are gross in more ways than one).
Fri 04.11
An Italian shoe line just launched at Nordstrom, and believe me, this is a name you're going to want to remember – Paolo Bentini. He's a fifth generation shoemaker who ensures that every last sandal is handmade by skilled craftsman using the finest soft leathers. Sounds like they must be pretty expensive, right? Surprisingly, no! All of the sandals are under $100.