Flats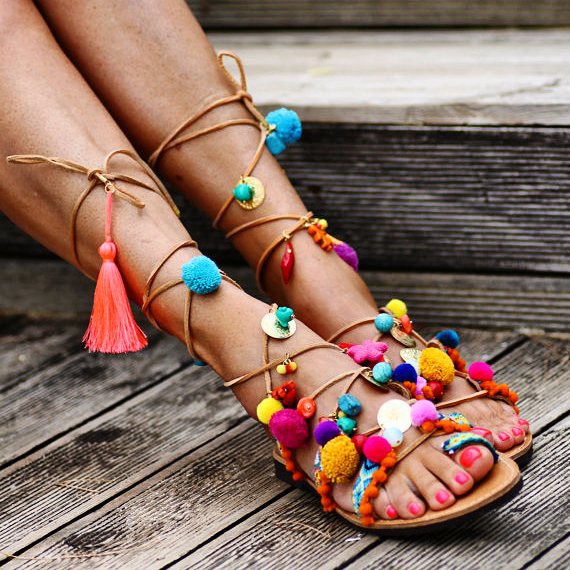 With the summer's number one destination being Mykonos, Greece, it's not surprising that the season's must-have sandal originates nearby. Handmade in Athens, Elina Linardaki's boho-style shoes make you want to book a trip to the Mediterranean ASAP.
I've always said that ankle straps are like seat belts for your feet (and we could certainly use those – safety first!), but with these shoes, designers are taking that functional feature and tying it up in a pretty bow.
Last week I covered artistic heels that have zero regard to comfort. Well, it's Friday now, and I'm past the point in the week when I'm going out of my way to impress people! It's time to find the best of both worlds.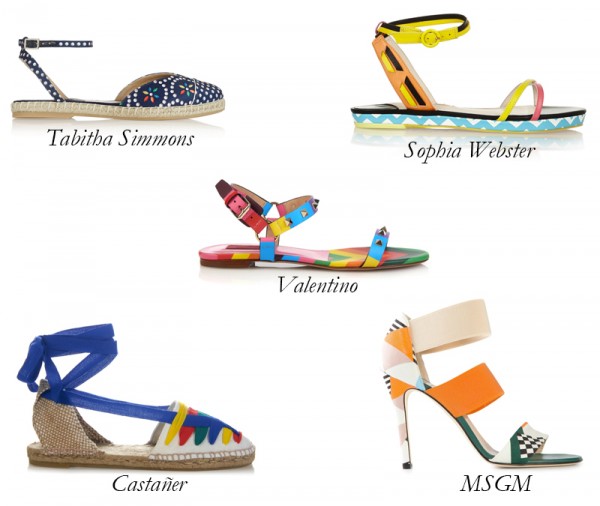 Summer is when I let loose with everything, especially my wardrobe. I guess the best explanation is that matching somehow takes on a different meaning when the heat has fried my brain. Besides, a season of carefree and reckless pairings demands mixing prints and colors…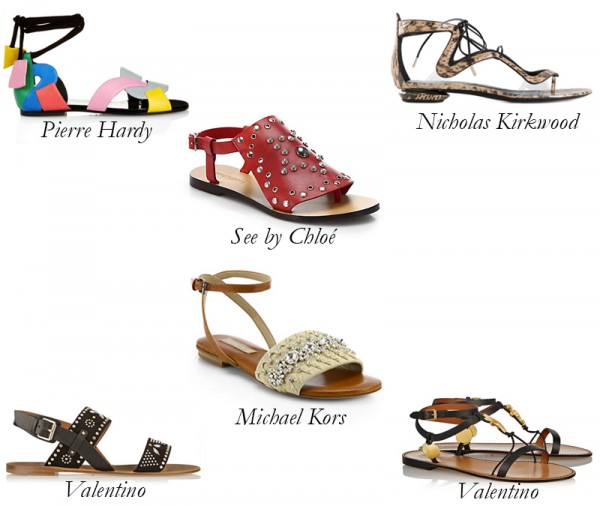 Sandal flats are an essential part of summer. They exude the effortless attitude of the season and allow you to relax. I'm guilty of wearing flip flops far too often…
At the end of a long night, when your feet are in so much pain from wearing heels that you actually consider sleeping on the sidewalk (don't tell me you haven't been there!), you have one of two options…
When Victoria Beckham released her style guide, That Extra Half an Inch, in 2007, in which she stresses the importance of, yes, an extra half-inch when it comes to shoes, she was one year shy of becoming a designer.
Feeling like things look a little dull now that holiday festivities are on their last leg? There's nothing like the perky colors of the rainbow to enliven your wardrobe, and there's nothing like a great new pair of shoes to make you see things from a whole new angle.
Each season, I try to prioritize essentials for the upcoming months (so as not to go wild and get five of each!). For fall, it's all about flash and function – a burst of metallic via party-ready sandals, as well as flats and galoshes for those cold, rainy days when a black and white calf hair pump wouldn't be able to hack it.