High Heels
Fri 12.19
Do you have New Year's Eve plans yet? If not, it's time to make some! These dancing shoes deserve a night on the town, and you'll be able to splurge on the rest of your outfit because all of these pretty pumps are discounted on NET-A-PORTER.
Fri 12.12
Yes, you read that right. Pain-free heels. The dream is real. At least according to world-renowned healer Yamuna Zake!
Thu 12.04
Last night, I attended my first Footwear News Achievement Awards gala, which for a Shoe Snob is like being a kid in a candy store! I was there to celebrate SJP, winner of "Launch of the Year" for her huge-hit shoe line, SJP by Sarah Jessica Parkericon.
Fri 11.21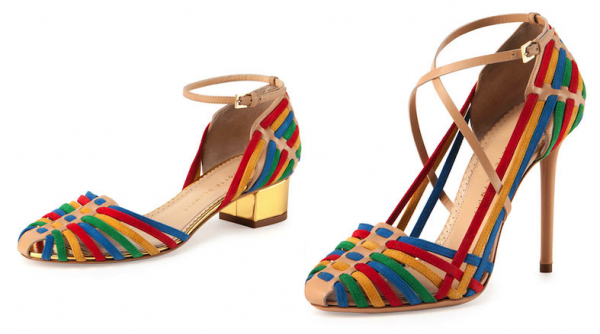 Just as wearable as they are exciting, these rainbow woven sandals from Charlotte Olympia speaks to my fun spirited side while being serious enough for daily wear. It's a perfect time of year to bring in some color but these will transition seamlessly for resort and of course when Spring comes you will be prepared.
Tue 11.11
By going black and white, this neutral, animal print becomes even more neutral and all without losing any of its intrigue. In fact, this is more mysterious, as the leopard spots are almost indiscernible. It's the animal print for those who think they're not animal print Snobs.
Wed 11.05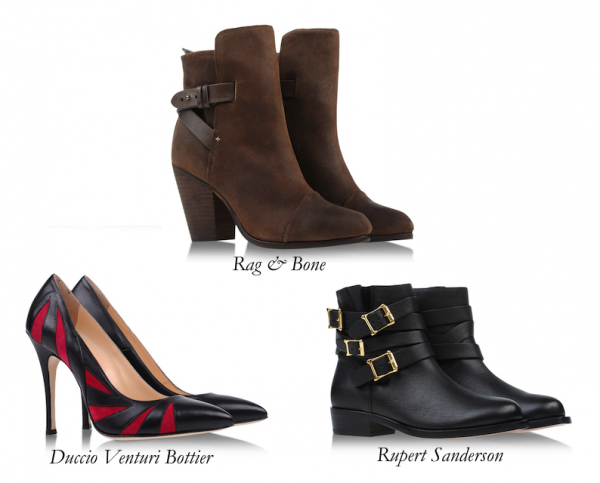 Yes, it's officially November. We're smack dab in the middle of fall, when most retailers are trying to unload metallic sandals and summer heels at heavily discounted prices. Sure, I'm stocking up on those for winter getaways, but I'm much more excited to see that shoescribe.com's sale features Fall/Winter '14 styles!
Wed 11.05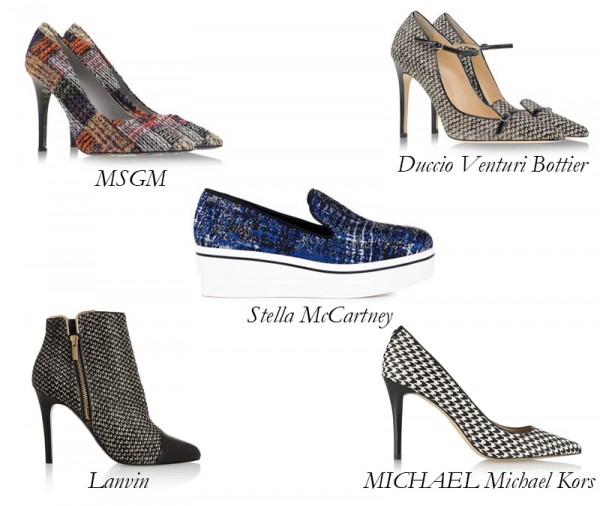 At the start of every winter, I find myself excited for my favorite cold weather-ready fabrics to re-enter my wardrobe. Tweed, herringbone, and houndstooth: it's all so cozy, and there's an instant sense of sophistication that come with these textures.
Tue 11.04
One year ago, American-heritage brand Palter DeLiso relaunched after lying dormant for decades. Established as the first luxury shoe company the US in 1927, its initial founders gained fame for their invention of the peep-toe slingback heel (sorry, Loubie lovers!), so to say Palter has some rich history is a bit of an understatement.
Mon 10.20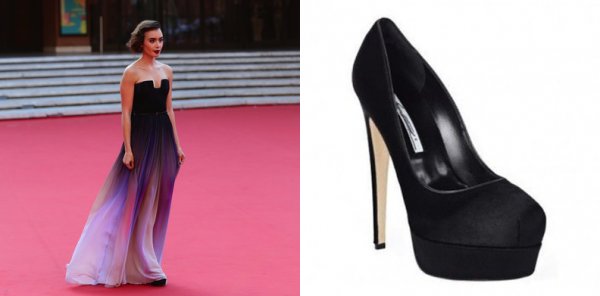 Lily Collins stunned at the Rome Film Festival in an ombre Elie Saab Spring/Summer '14 couture gown, but I was more taken by the understated pieces worn to complement the look.