High Heels
Thu 03.06
bool(false) bool(false)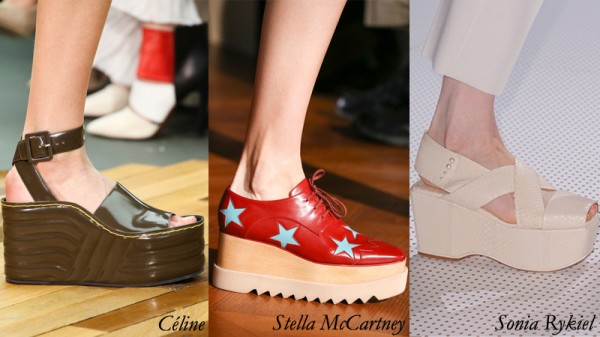 Which is your favorite shoe trend from Paris Fashion Week?
Thu 03.06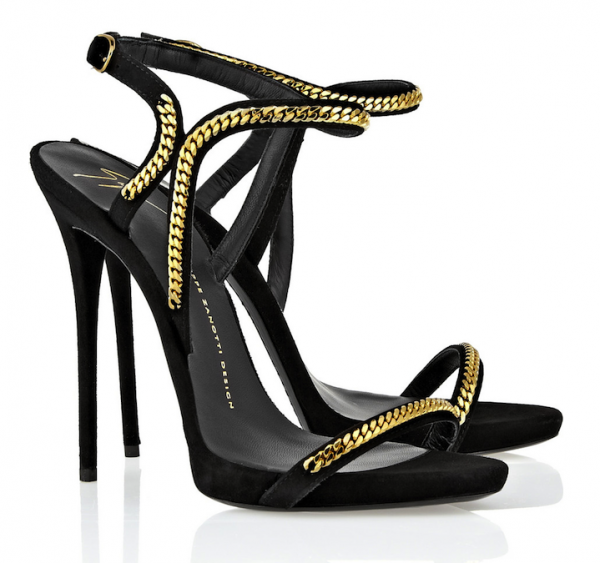 With daintily thin straps and a 4.5-inch stiletto, it doesn't get much sexier than this black Giuseppe sandal. Chain details are big this season, and I love that he went with delicate curb-chains to set off the velvety suede. Zanotti's all about bold, gold details, and these are his best yet. That said, they're definitely valet shoes. As in, park at valet, walk a few feet to your table, and head home!
Thu 02.27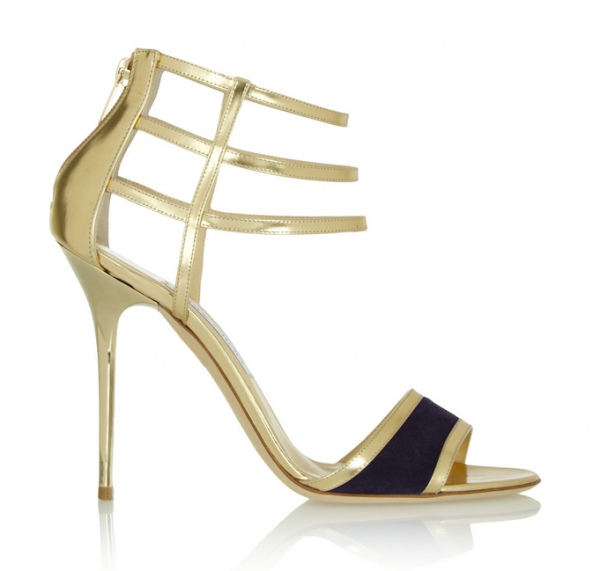 One of the best things about the end of winter is that it heralds in the arrival of a wide variety of covetable strappy sandals. My pick is a little navy number from Jimmy Choo – blue shoes are as versatile as jeans, and with these golden straps, the Tolka will go from day to night without skipping a beat.
Wed 02.19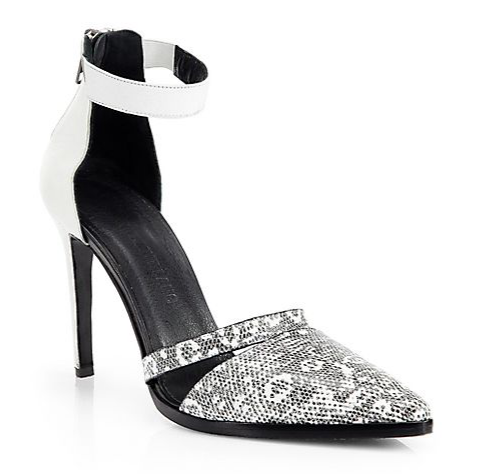 The mix of minimalism and edge we've come to love from Helmut Lang couldn't be executed more perfectly than on these pointed-toe stingray pumps. They manage to look out there without going too far out thanks to the incredibly sexy and rocker-chic cutouts (ever so slightly reminiscent of Steven Tyler – in a good way!).
Tue 02.18
bool(false) bool(false)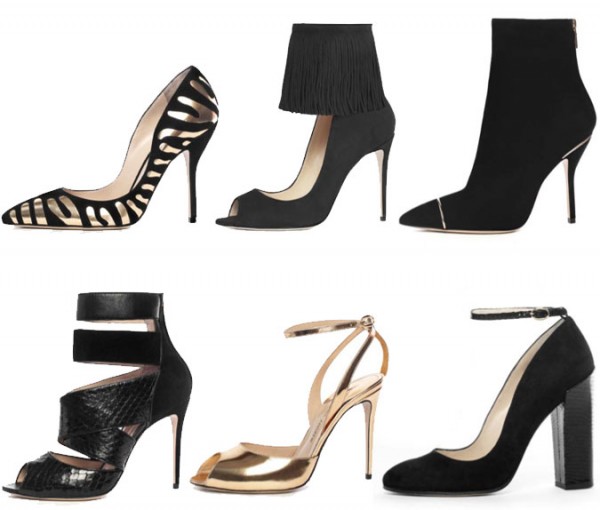 Many like to reference Paul Andrew, my number-one shoe designer to watch, as the "new Manolo," but I see him in a class all his own. With an eye both timeless and refined, he projects a genuinely modern brand of elegance. After taking in his Fall 2014 collection, I can't get enough
Wed 02.12
The Nicholas Kirkwood Fall/Winter 2014 collection gets straight to the point. A sleek pointed toe defines almost every shoe in the collection from snakeskin heels to flat boots.
Thu 02.06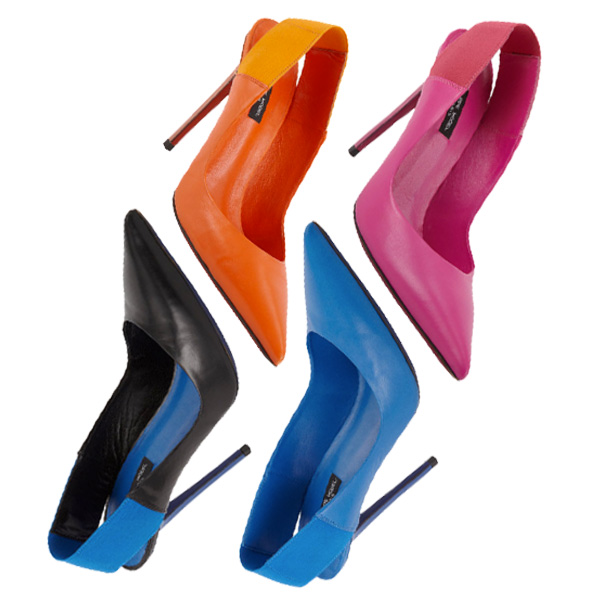 Nothing is easier than a slingback, but at the same time, nothing is more annoying than a sling that keeps slipping. Enter Philippe Model's Elastique collection. For Spring 2014, the Parisian accessories brand (originally a famed millinery) updated and electrified the straight-laced staple with a shot of upbeat youth.
Thu 02.06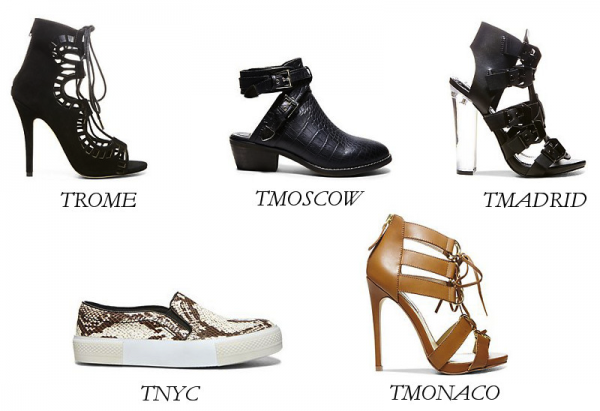 My longtime friend the Blonde Salad continues her quest for world domination with a Steve Madden collaboration – 17 pairs in all! The shoes range from faux snakeskin slip-on sneakers ($129.95) to sexy, lace-up heels ($129.95). The wide variety of styles is my favorite aspect of the collection, but then again, this isn't Chiara's first rodeo.
Wed 01.29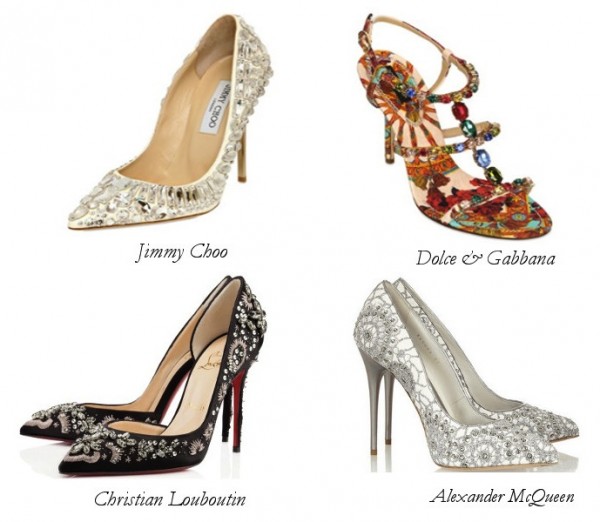 Spring is the time to come out of your shell (or more likely, your cocoon of coats), leaving your shyness behind, and there is nothing shy about these crystal-encrusted shoes. Certainly nothing comfortable either, but the girl who wears these couldn't care less about that. They're hefty in weight and in price.