High Heels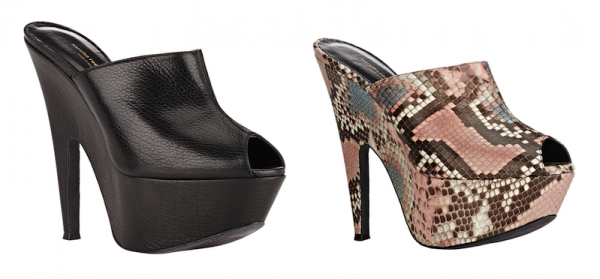 If there's one shoe of the season that I'm living for, it's the platform mule. I wore them pretty much every day in the '90s in a variety of colors and styles; a certain pair in particular was the standout, though – Ferragamos that I kept until they literally fell apart on the streets of NYC.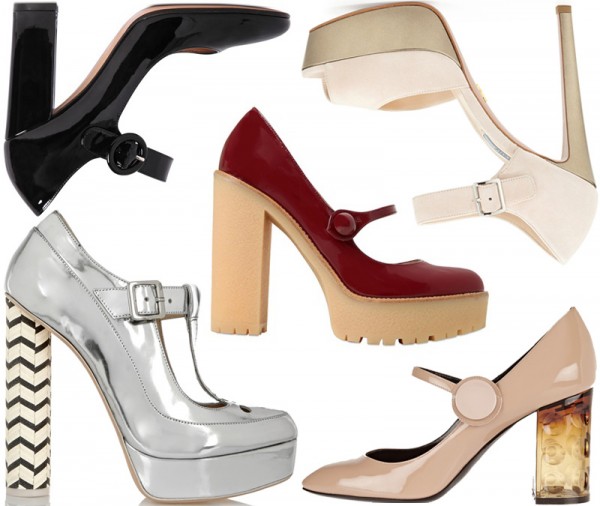 Though it's been the '70s show in fashion lately, definite shades of '90s cool have infiltrated – and no trend from that decade appeals to my sartorial sensibilities more than the chunky Mary Jane. Courtney Love's baby doll look may not be hot right now, but these shoes most certainly are. Today's version is sleeker than its predecessor, suggesting a higher sense of sophistication (grunge, these are not).
I've always said that ankle straps are like seat belts for your feet (and we could certainly use those – safety first!), but with these shoes, designers are taking that functional feature and tying it up in a pretty bow.
Last week I covered artistic heels that have zero regard to comfort. Well, it's Friday now, and I'm past the point in the week when I'm going out of my way to impress people! It's time to find the best of both worlds.
What doesn't have fringe on it in fashion these days? I'm not mad about it! In fact, these heels are some of the best examples out there – and also great examples of how varied it can be. On these three shoes alone, we have classic fringe, leaf-like fringe, and sweet, satin pleats.
While I've had my summer wedges and flat sandals picked out for some time now, I've been in need of a special heel that goes above and beyond chic, offering a unique element that brings excitement to any look I build around it.
At the end of a long night, when your feet are in so much pain from wearing heels that you actually consider sleeping on the sidewalk (don't tell me you haven't been there!), you have one of two options…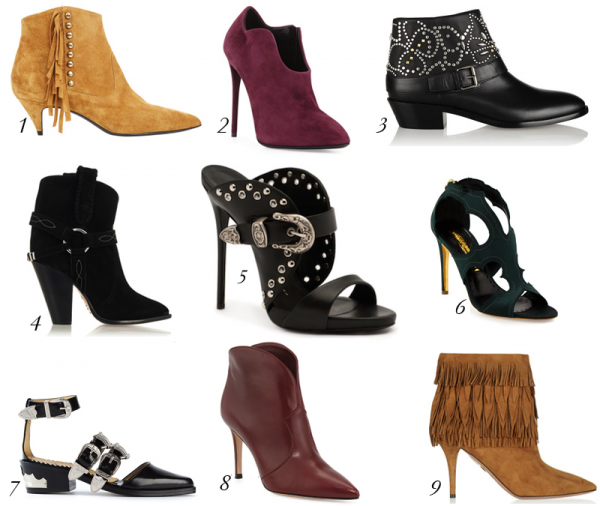 These western-inspired Giuseppe Zanotti mules in the center fulfill every single cowgirl dream I've ever had. I can't wait to wear them with distressed boyfriend jeans or an ankle-grazing skirt.
Ahh springtime is officially here! Pastels are in full bloom in our closets, but no matter how enthusiastic we are to show our appreciation for the warmer-weather months, there are just some outfits that demand less candy coating and more neutrality.