Peep Toe
Tue 07.22
Few shoes are sexier than the d'Orsay pump…
Tue 05.06
Itching for summer when it barely feels like spring? Pick up a pair of these hybrid shoe-booties to get you through the transition months in in-between style.
Tue 03.11
When Carrie met Manolo, it was on-screen magic. When Sarah Jessica met George, it was real-life retail magic. Meet the SJP Collection, currently sold exclusively at Nordstrom. I've seen my fair share of celebrity line launches, none as well-received as the response Ms. Parker just enjoyed.
Tue 02.18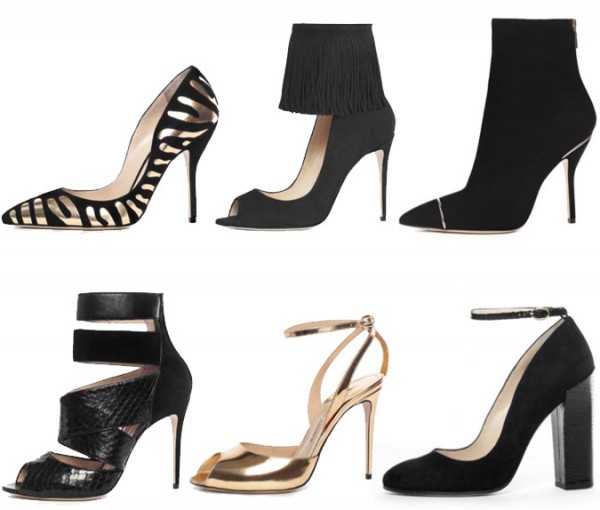 Many like to reference Paul Andrew, my number-one shoe designer to watch, as the "new Manolo," but I see him in a class all his own. With an eye both timeless and refined, he projects a genuinely modern brand of elegance. After taking in his Fall 2014 collection, I can't get enough
Wed 02.12
The Nicholas Kirkwood Fall/Winter 2014 collection gets straight to the point. A sleek pointed toe defines almost every shoe in the collection from snakeskin heels to flat boots.
Fri 10.04
You can't rationalize indulging in every trend that pops up, but considering lace-making has been around since ancient times, you're pretty much guaranteed to get a lot of wear out of the style. And it doesn't hurt that we saw it grace the Fall and Spring catwalks. So what'll it be? Pumps? Booties? Flats? I'll take them all! Lace up your shoes with these romantic picks…
Tue 09.24
Okay, we're not even halfway through the decade, so there are certainly more trends to come! But we already spotted quite a few, ranging from vampy cutout shoes to simple ballet flats. It seems that we've finally learned to mix style and comfort. There's a little something for everyone, whether you like a bird's eye view atop skyscraper heels or prefer to stay grounded.
Fri 09.20
Gucci's fall shoes are gorgeous, so much so that this could be one-stop shopping for the season's essentials. They're very well made, and while not Frugal Snob friendly, the shoes are priced better than those from other established brands (except for the python booties – they also come in leathericon for only $895, though!).
Mon 08.12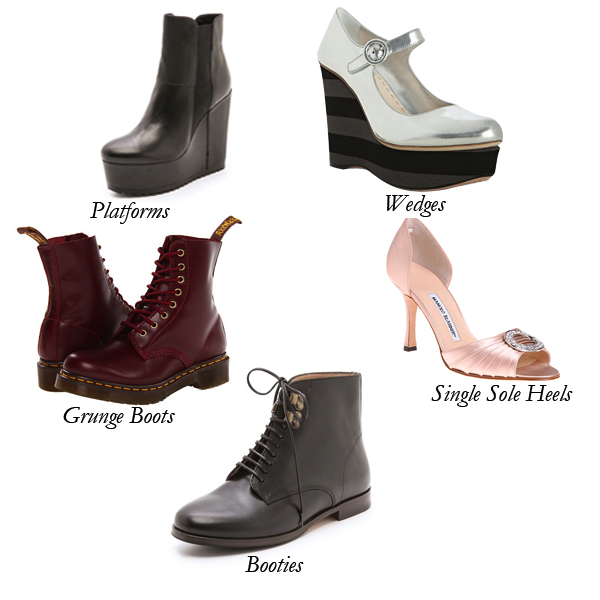 When it comes to shoes, I definitely peaked in the '90s – partly because the platforms were so high! On MTV Asia, I would interview celebs like the Spice Girls, all of us sporting those same crazy shoes.