Platform
Thu 11.06
You can take the girl out of the '90s, but you can never take the '90s out of the girl! I wore lug sole booties with everything from mini dresses to cropped jeans (both paired with MJ's signature grunge, plaid jackets, of course), and it looks like the New Millennium set might soon be integrating them into their wardrobes too.
Tue 11.04
One year ago, American-heritage brand Palter DeLiso relaunched after lying dormant for decades. Established as the first luxury shoe company the US in 1927, its initial founders gained fame for their invention of the peep-toe slingback heel (sorry, Loubie lovers!), so to say Palter has some rich history is a bit of an understatement.
Wed 08.13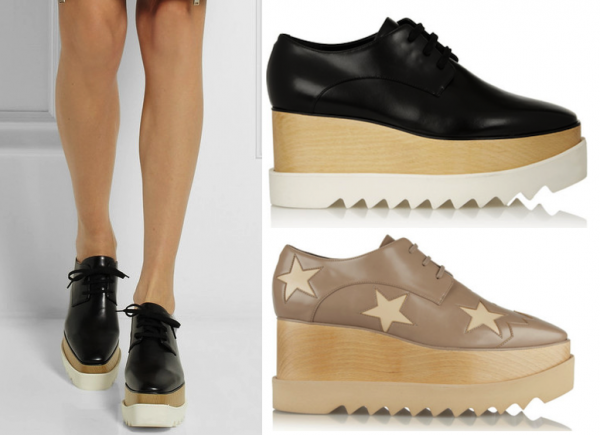 For the past few years, more and more women have incorporated brogues into their wardrobes, and now Stella has taken the popular style and elevated it even further – literally. This is one of those times when I get the idea in my head that I can pull off looks best left to others…
Mon 07.21
My size varies depending on which type of shoe I'm wearing. Add the fact that my left foot is a bit smaller than my right, and you can imagine the fun I have shopping – and that's just in the store! Online shopping is a whole other ball game. I refuse to miss out on all the gorgeous shoes I see perusing the sites, though…
Fri 05.30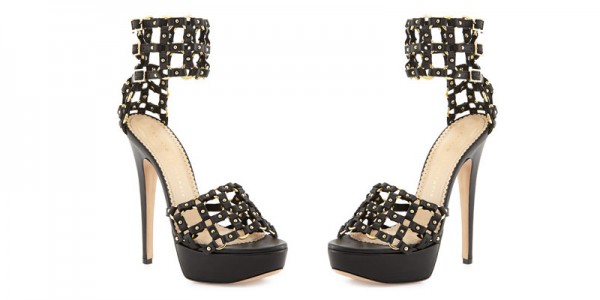 Cutesy cats and candy anklets, take a seat! Charlotte Olympia's sweet side has given way to something much darker and sexier. You best be prepared to accept the overtly seductive quality exuded by these shoes, or don't even bother.
Fri 05.23
Unless you live in a warmer climate like Cali, you spend a nice chunk of the year unable to wear sandals, espadrilles, and other summer shoes. Now that the season is finally upon us, have fun with it! Playful beach ball prints, cork wedges…these are the types of pieces you want to indulge in. I've sorted all my favorite essentials into categories, a nice reminder of how to budget to get what we really need – and want!
Wed 04.30
MATCHESFASHION.COM has just launched a summer capsule collection with one of my longtime favorite shoe brands – Robert Clergerie. The comfort level is epic, and with the Parisian label currently under the creative direction of Roland Mouret, I've only been loving it more!
Mon 03.31
The Michael Kors era at Céline ended over a decade ago, and today it seems his namesake brand couldn't be more different than the French house. But once upon a time, Michael Kors was the king of Céline, and he made the most amazing platform shoes you'd ever seen. I still have two pairs of stacked heels from his tenure, and they're not unlike these here.
Thu 03.20
The higher the heel, the closer to god? Absolutely! Just don't tell your chiropractor I said that (tip: Pilates and yoga strengthen your core and back, making heels easier to maneuver). I've been wearing them since I was 17. When I graduated from high school, I tossed my flats and never looked back. Pumps were a part of my daily uniform at USC and continue to be today.