Platform
Thu 03.06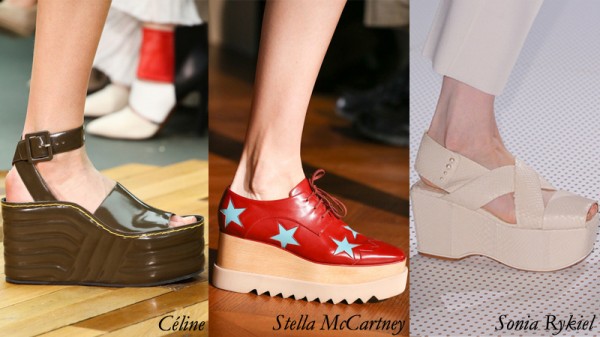 Which is your favorite shoe trend from Paris Fashion Week?
Wed 02.26
Okay, thigh high is almost an understatement here. These are basically pants (albeit ones that require a nice dress and in spite of what some forgetful starlets think, a pair of panties!). Leave it to Maison Martin Margiela to have us questioning whether shoes are pants or pants are shoes.
Tue 12.03
At just shy of 6″, Brian Atwood's sexy rendition (at Saks Fifth Avenue for $1,256) of the classic hiking boot will turn heads and heels. Find more options below – just don't expect to do much hiking in them!
Wed 10.30
Aperlai always has a masterful way of catching the attention of both Shoe Snobs and celebs alike with distinct designs you can't find anywhere else. The Parisian brand's most recent conquest is none other than Katy Perry, who wore designer Alessandra Lanvin's pink Geisha Doll pumps to her new album's release party.
Tue 09.24
Okay, we're not even halfway through the decade, so there are certainly more trends to come! But we already spotted quite a few, ranging from vampy cutout shoes to simple ballet flats. It seems that we've finally learned to mix style and comfort. There's a little something for everyone, whether you like a bird's eye view atop skyscraper heels or prefer to stay grounded.
Tue 09.17
This is the most exquisite line of shoes I've seen in a long time. Maison des Talons designer Susanne Villiger's awe-inspiring accents are like nothing you've seen before. I borrowed the Swarovski-encrusted Les Tinettes for Fashion Week (the only time I'm grateful to be a runway sample size 10!) and wore them to the Socialyte Blogger Awards.
Thu 08.15
While doing some "R&D" on Farfetch (that's what shopping's called in our world), I stumbled upon these stroke-inducing Saint Laurent boots. Honestly – my heart just about stopped. When was the last time you saw something so perfect??
Mon 08.12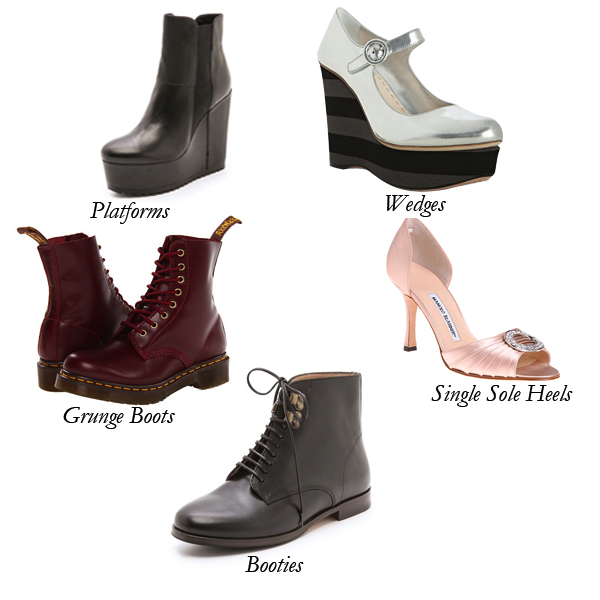 When it comes to shoes, I definitely peaked in the '90s – partly because the platforms were so high! On MTV Asia, I would interview celebs like the Spice Girls, all of us sporting those same crazy shoes.
Mon 07.29
Sometimes great designers do terrible things, and all you can do is stand back in shock and awe. After all, when the inspiration for shoes is a cartoon character or a clown, you know it's not going to turn out too well. Wanting attention is one thing – getting ridicule is another. Which of these circus acts needs to be booed off the stage the fastest?