Press
The Dallas fashion scene just gets better and better all the time (remember the Chanel Pre-Fall '14 rodeo?), and now D Magazine has named our very own Tina Craig as one of its 10 finest arbiters of style. Check out their gorgeous Bag Snob shoot here…
See which Oscar clutches made the top 10 in my interview with The Hollywood Reporter!
Valentine's Day came early for us Snobs with our bestselling Jewel Box getting a mention in today's WWD!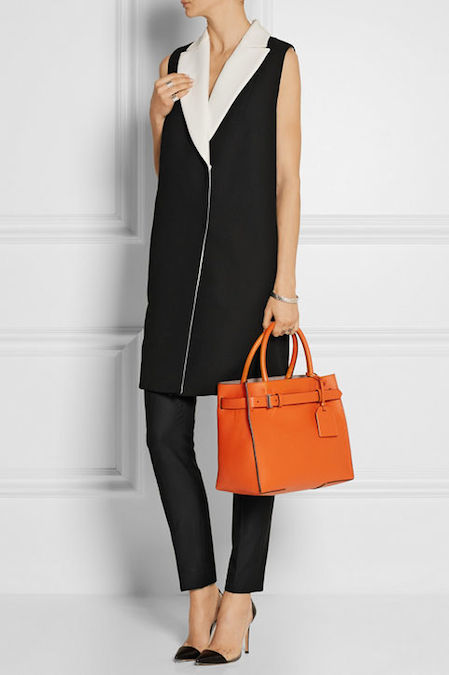 Curious to see what spring '15 will bring to the bag world? Tina shared her predictions with Glamour.com! Read the full interview here…
Everyone has their special magical place. For some, it's Disneyland. For others, it's a secluded beach in the tropics. For me, it's the city of Florence.
Last week I appeared on Good Morning Texas to talk packing tips. The less you have to lug around when traveling, the better, but you also want to bring everything you need. With a few special tricks and some organizers, you can fit everything and maybe even have room left over for some shopping!
After over a year in the making, our Snob Essentials handbag collection is finally available. Actually, we have already finished designing the Spring 2015 collection; it's crazy how the fashion timeline works! But for now, Spring/Summer 2014 backpacks!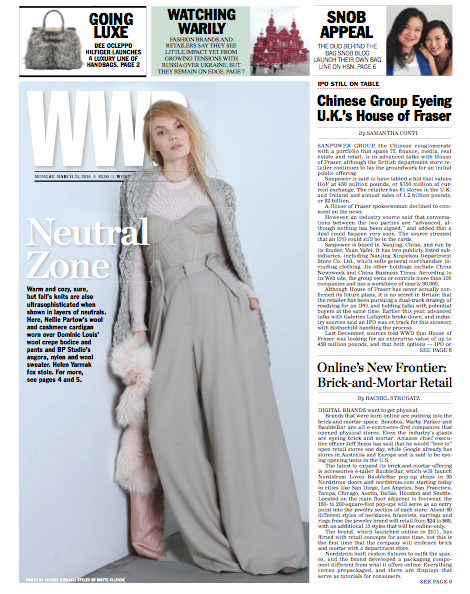 Our heartfelt gratitude goes out to Women's Wear Daily for making the launch of our Snob Essentials bag line today's front-page news! As the name suggests, we have covered all the bag essentials a Snob needs, from clutches to backpacks to everyday totes. Using vegan leathers, we've designed the whole line within an affordable price range ($68 to $128) without sacrificing quality.