Sandals
Thu 04.24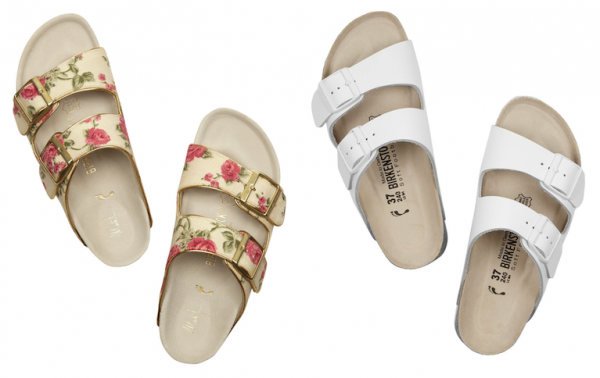 I've been wearing Birkenstocks' Gizeh thong-style sandals for years, suffering ridicule from many friends including Kelly (who came around once she felt how incredibly comfortable they are!). Now that the fashion set has embraced the look, though, it seems the company also wants us to suffer higher prices.
Tue 04.15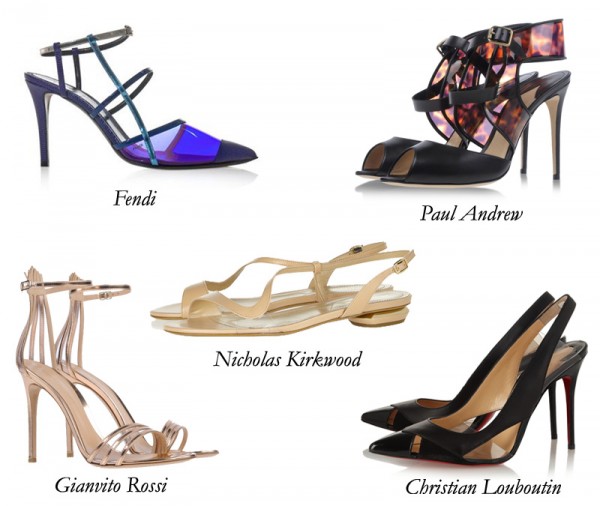 While a hint of PVC evokes thoughts of bright summer days, too much of it can send you down a slippery slope – literally. I don't need to explain the sticky situation you find yourself in the latter case (shoes made entirely from PVC are gross in more ways than one).
Fri 04.11
An Italian shoe line just launched at Nordstrom, and believe me, this is a name you're going to want to remember – Paolo Bentini. He's a fifth generation shoemaker who ensures that every last sandal is handmade by skilled craftsman using the finest soft leathers. Sounds like they must be pretty expensive, right? Surprisingly, no! All of the sandals are under $100.
Fri 04.11
I'm sorry, but this must be a case of mistaken identity. Is this really you, Givenchy? People ask me all the time, "What is the current 'it' bag?" Though seeing that every editor has Givenchy in their hands makes it an easy question to answer, this python sandal has me taking back my words.
Mon 04.07
I have never, ever liked this trend, and am always surprised to see it live through yet another spring season. Unless your name is Gisele Bündchen, I would stay far away. Sausages have a better chance of looking sexy! The sandals can also be too big or sit at an awkward place on your calves. Even if you like the gladiator look, this is definitely not a click-and-buy purchase.
Thu 04.03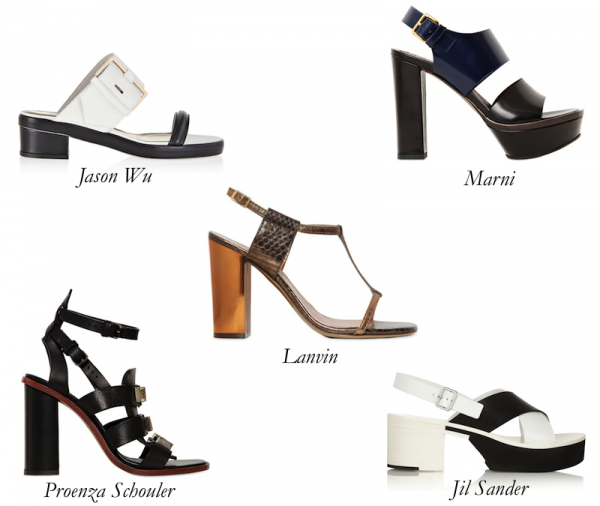 Whether you're the kind of girl who wears 2″ heels or never anything under 5″, you're going to want to jump on the block heel trend stat. The nod to the '70s is an absolute godsend for your feet – a step up from flats and a comfy alternative to razor-thin stilettos. Here are the picks you need to have a block party at any height…
Mon 03.31
The Michael Kors era at Céline ended over a decade ago, and today it seems his namesake brand couldn't be more different than the French house. But once upon a time, Michael Kors was the king of Céline, and he made the most amazing platform shoes you'd ever seen. I still have two pairs of stacked heels from his tenure, and they're not unlike these here.
Mon 03.31
Now that spring has officially begun, it's time to stock up on the next season's must-haves – summer sandals!
Mon 03.24
While flowers may not be in bloom everywhere just yet, they certainly are on shoes! I've already starting shopping floral appliqué bags, but I'm sticking with prints for my footwear. From barely-there blooms to abstract flourishes reminiscent of Monet paintings to clear-cut florals, there's a look available in any style, for any occasion.