Sandals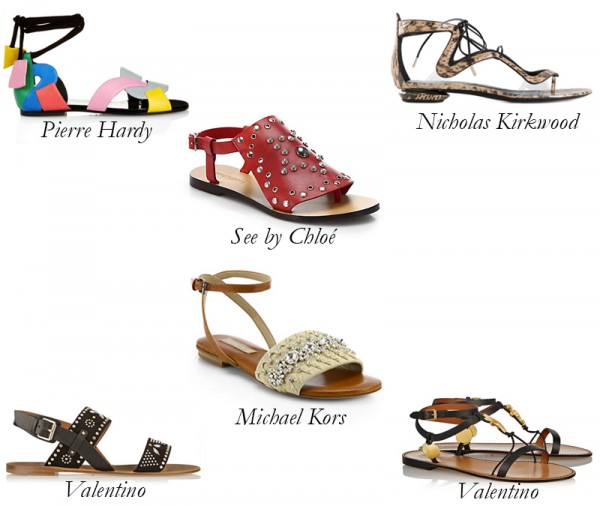 Sandal flats are an essential part of summer. They exude the effortless attitude of the season and allow you to relax. I'm guilty of wearing flip flops far too often…
Though there are those of us who live in temperate climates and get to wear espadrilles all year long (sorry!), I know you're not all in that same sun-kissed boat. With the back-and-forth between winter and spring weather…
At the end of a long night, when your feet are in so much pain from wearing heels that you actually consider sleeping on the sidewalk (don't tell me you haven't been there!), you have one of two options…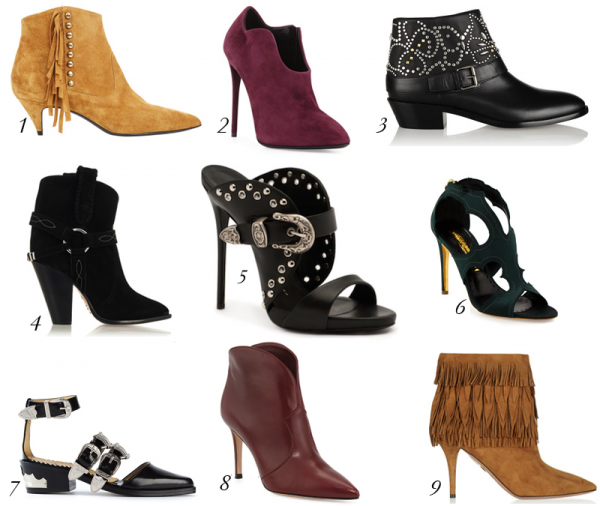 These western-inspired Giuseppe Zanotti mules in the center fulfill every single cowgirl dream I've ever had. I can't wait to wear them with distressed boyfriend jeans or an ankle-grazing skirt.
Slip from spring into summer with the most laidback sandal of the season: the slide. Once worn by lazy college students with dingy tube socks (Adidas shower sandals, anyone?), slides are now Snob-tested and Snob-approved.
When Victoria Beckham released her style guide, That Extra Half an Inch, in 2007, in which she stresses the importance of, yes, an extra half-inch when it comes to shoes, she was one year shy of becoming a designer.
I've long been an avid proponent of the platform. As chic as single sole pointed toes are, nothing is more comfortable than platforms, and when you wear heels as often as I do (all the time), a little element of comfort goes a long way.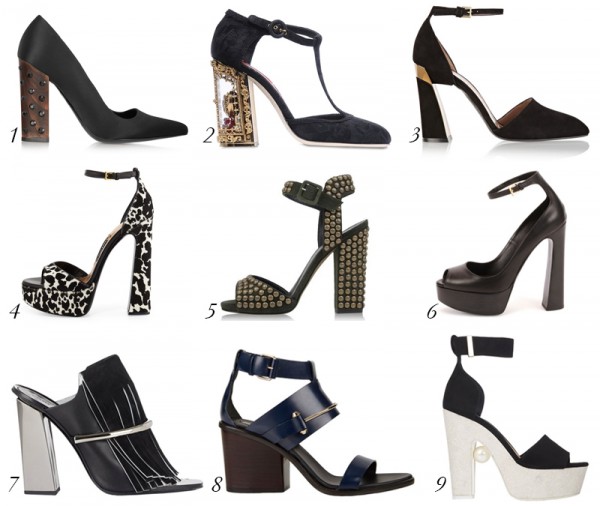 Those with weak ankles, rejoice! And pretty much all of us can enjoy a break from sky-high stilettos. Because it's all about the chunky heel right now. When working a heel with some heft, it's important the shoe have some feminine details. Otherwise, the look gets trashy way too quickly.
One of my favorite things to do in Florence is shop at uniquely Florentine boutiques like the new Aquazzura store at the Palazzo Corsini. Besides the concept space serving as the brand's headquarters and flagship, it's located in a gorgeous, historical building built by the Medicis in the 15th century that was later bought by Maria Machiavelli.