Slingback
I've been so busy, I've been putting off my regular pedicures for far too long. I need some motivation to sit for an hour in pursuit of perfectly trimmed toes, and there's nothing that inspires a trip to the nail salon like shoes so hot, you'll also travel to a warm-weather locale just to wear them. Like these five splash-making sandals, guaranteed to turn up the heat anywhere…
Featured Items
I have three brothers, and I grew up a tomboy, until I discovered boys. But I still loved borrowing their clothes into my teenage years, and now I often steal my 10-year-old son's cute little sweaters (to his dismay).
Featured Items
Forget awning, Bengal, zebra, Breton, repp, and candy stripes. Even pinstripes. The chicest of all breeds of stripes is chevron! Not to mention it's the most flattering.
I got my first pair of pointed toe pumps in college and proceeded to wear them almost daily – even to class. I loved those white heels (Yes, white! It was the '90s – don't judge), but with my abnormally narrow feet, they were always slipping off. To remedy the problem, I tried every solution imaginable – heel pads, going down a size…nothing would make them fit.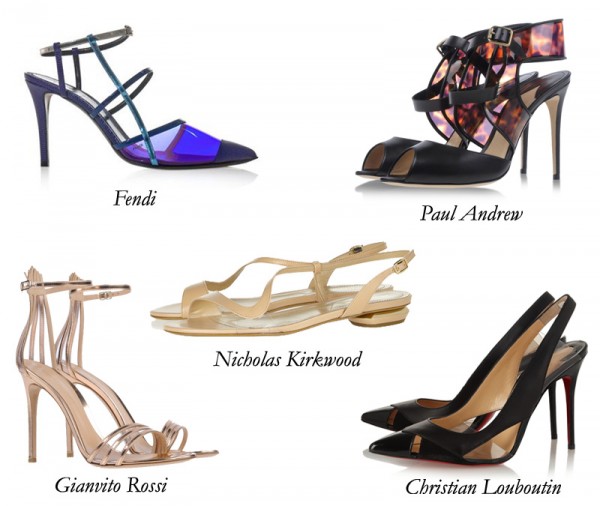 While a hint of PVC evokes thoughts of bright summer days, too much of it can send you down a slippery slope – literally. I don't need to explain the sticky situation you find yourself in the latter case (shoes made entirely from PVC are gross in more ways than one).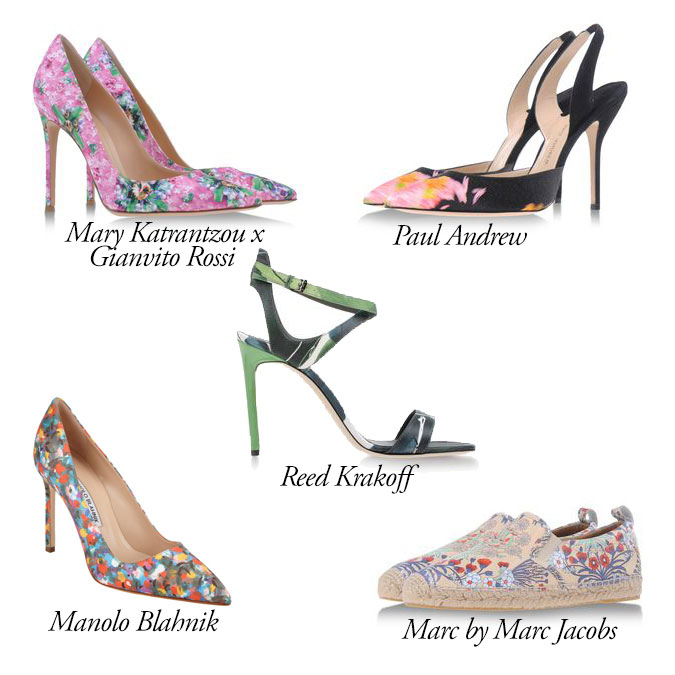 While flowers may not be in bloom everywhere just yet, they certainly are on shoes! I've already starting shopping floral appliqué bags, but I'm sticking with prints for my footwear. From barely-there blooms to abstract flourishes reminiscent of Monet paintings to clear-cut florals, there's a look available in any style, for any occasion.
When Carrie met Manolo, it was on-screen magic. When Sarah Jessica met George, it was real-life retail magic. Meet the SJP Collection, currently sold exclusively at Nordstrom. I've seen my fair share of celebrity line launches, none as well-received as the response Ms. Parker just enjoyed.
Nothing is easier than a slingback, but at the same time, nothing is more annoying than a sling that keeps slipping. Enter Philippe Model's Elastique collection. For Spring 2014, the Parisian accessories brand (originally a famed millinery) updated and electrified the straight-laced staple with a shot of upbeat youth.
Hayden looked the part while attending the Armani Milan Menswear Spring Summer 2014 show recently wearing head to toe, what else, menswear inspired Armani. The top is a little aggressive but I like the idea of the bow-tie inspired fem twist of the top. The sandals are sweet, chic and a mix of loafer meets pump meets sandal.