Snob Living
Thu 04.17
I'm completely matcha obsessed. It was such a dream to be able to have it all day, everyday and with everything when I was in Japan. Aside from having the tea in restaurants and tea shops I had matcha Oreos, matcha chocolate, matcha ice cream, matcha pastries, literally matcha EVERYTHING!
Thu 04.10
This is absolutely insane. Dominique Ansel's croissant-doughnut hybrid became NYC's biggest food trend last summer, and continues to draw a huge line that stretches along the block and around the corner…
Wed 04.09
Danish designer, artist, and architect Verner Panton blurs the lines between art and furniture with his Living Tower. This is modern design at its best (or rather, mid-century modern design at its best, as this was dreamt up back in 1968). It's like an indoor tree house, only much more chic and comfortable. The upholstery coats soft foam, so this isn't some inaccessible piece of art – it truly is furniture.
Wed 03.26
Whether spring break takes you to the ski slopes or to the beach, be sure to pack Tatiana Boncompagni's latest thriller, Social Death, in your new bag. The mystery revolves around the murder of an Upper East Side socialite who carried with her a weighty secret.
Fri 03.21
Whether you're visiting New York or call it home, the City that Never Sleeps is always a fun time to be had. With spring in bloom, I thought I'd pull together a weekend itinerary for those in town. What are your favorite NYC haunts?
Fri 03.07
After a month of dashing between runway shows and presentations across two continents, I'm ready to take some time to relax. What better way is there to spend a Friday night than at an intimate wine and cheese party with your closest friends? Trouble is, being a hostess can also be draining, so I've rounded up all the greatest gadgets for minimizing the work and maximizing the enjoyment.
Wed 03.05
This week is all Paris Fashion Week, Chanel, and good food from our Snob Instagrams!
Tue 03.04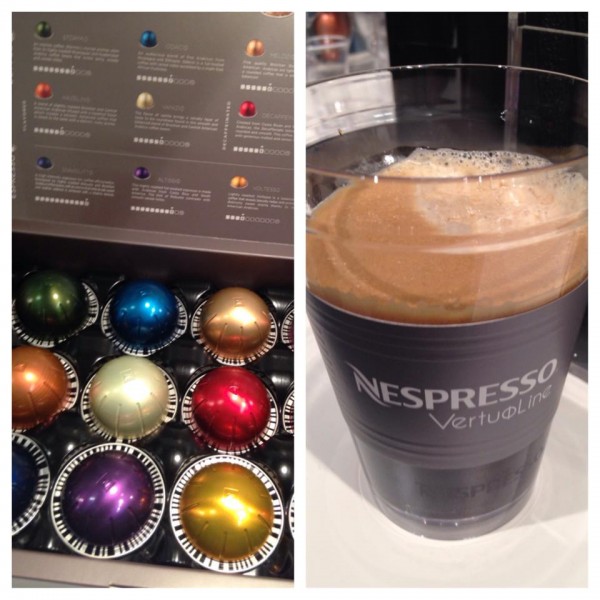 Nespresso has finally launched a machine were you can brew a large cup coffee. Unfortunately, the pods required to make this coffee do not fit into any of the Nespresso models aside from the just-launched VertuoLine.
Mon 03.03
I've been a fan of Enlightened ice cream ever since I first tasted it about six months ago. Their flavors are super low-calorie, low-fat, high in fiber, high in protein and most importantly super delicious and not filled with chemicals. Better yet, unlike its competitors, this is actually flavorful ice cream – it doesn't taste like frozen water…even my father likes it (only because I never told him it was healthy)!