Snob Living
As much as I would love to buy an entire chicken each week and make chicken soup, there just isn't always time. Skinning, deboning…the whole process could end up taking 30 minutes to an hour that I don't have.
We're about to fall face first into BBQ season and while there are plenty of healthy options to be had (veggie skewers, grilled watermelon, grilled salmon…), things can get really bad, really quick when you add condiments.
With the euro so low, now is the perfect time to plan a European getaway. I recently went to Berlin, the third-most visited city in Europe and it makes for a great long weekend destination spot.
Like many people, I'm a diet voyeur (I read the Grub Street diets religiously). I'm especially curious about what celebs eat (because they've got access to anything and everything) and wellness experts (for obvious reasons…).
We've had juice cleanses, we've had soup cleanses…is a gazpacho cleanse up next? Not exactly. While Tio, a new brand of savory, chilled organic soups, is meant to be enjoyed straight out of the bottle, its various flavors are not designed as any sort of cleanse.
Kusmi has long been known for their beautiful tins and now two special ones have gotten a high fashion makeover thanks to Jean Paul Gaultier. The limited edition teas have the couturier's signature sailor stripes, seaside blue, and rebel tattoos.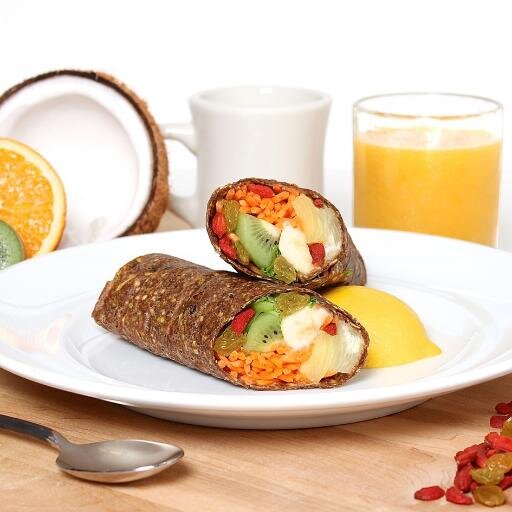 Who doesn't love a wrap? Have you ever read the ingredients of one? People who read ingredients labels, that's who doesn't like them!
One of the simplest-in-theory, but hardest-in-practice ways to lose weight is to simply eat SLOWLY. It takes about 20 minutes for your brain and stomach to register that you're full, so unless you're eating slowly you'll be eating past the point of satiety.
Are you drooling just looking at the above cover? If you've ever had a Momofuku Milk Bar cookie or cake, I bet you are. I keep both perennially stashed in my freezer (trust me, the only thing better than Milk Bar sweets is semi-frozen Milk Bar sweets).