Food and Wine
I'm not a big drinker, but when it's hot and muggy, who doesn't love relaxing on a rooftop or in a backyard with a refreshing, ice cold drink? Brownie points if they're made with fresh, in-season fruits.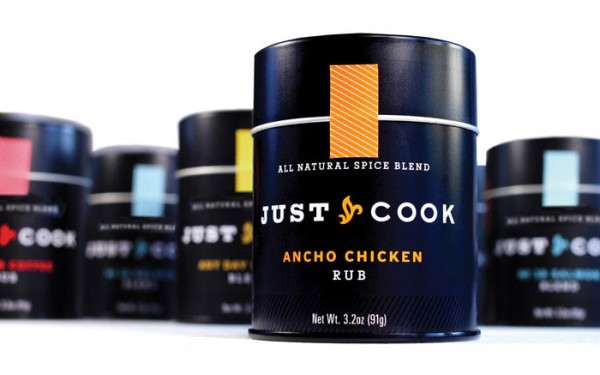 San Francisco specialty foods company Just Cook is a "mom and pop," all-natural, artisanal brand that makes a line of gourmet spice rubs. They're awesome for someone like me who hates to cook. Left to my own devices I'm stuck with either bland food or dishes covered in calorie-heavy sauces.
Talk about an unlikely (but awesome) next venture! Harley Bauer, of Crumbs Bake Shop fame, has just launched a new brand, LIQS cocktail drinks, which sells portable cocktails for your summer picnicking (or other) pleasure.
Just when you think, I'm gonna poke my eyes out if I hear about one more juice cleanse, along comes Clean Drinking, a new start-up that makes cold-pressed juices each of which are meant to be used as cocktail mixers. "Vodka Cleanse," "Tequila Cleanse" and more are in the mix…
They say perception is reality and if you can convince yourself of that you might just be able to swap your pasta craving with a veggie one thanks to Hungryroot. The recently-launched brand offers up a variety of farm fresh, 7-minute meals designed by Bravo Top Chef Masters' Franklin Becker.
Who doesn't love Nutella? I saw an Instagram post that read, "you can't make everyone happy…you're not a jar of Nutella." And it's so true!! Until you read the calories, sugar, and fat content, that is.
As much as I would love to buy an entire chicken each week and make chicken soup, there just isn't always time. Skinning, deboning…the whole process could end up taking 30 minutes to an hour that I don't have.
We're about to fall face first into BBQ season and while there are plenty of healthy options to be had (veggie skewers, grilled watermelon, grilled salmon…), things can get really bad, really quick when you add condiments.
With the euro so low, now is the perfect time to plan a European getaway. I recently went to Berlin, the third-most visited city in Europe and it makes for a great long weekend destination spot.