Home
Wed 04.09
Danish designer, artist, and architect Verner Panton blurs the lines between art and furniture with his Living Tower. This is modern design at its best (or rather, mid-century modern design at its best, as this was dreamt up back in 1968). It's like an indoor tree house, only much more chic and comfortable. The upholstery coats soft foam, so this isn't some inaccessible piece of art – it truly is furniture.
Fri 03.07
After a month of dashing between runway shows and presentations across two continents, I'm ready to take some time to relax. What better way is there to spend a Friday night than at an intimate wine and cheese party with your closest friends? Trouble is, being a hostess can also be draining, so I've rounded up all the greatest gadgets for minimizing the work and maximizing the enjoyment.
Thu 02.20
Each season I sit spellbound as Oscar's stunning collection floats along the catwalk, but this man's sense of style is not reserved solely for the runway.
Fri 02.07
I am not a crazy dog owner. Of course I love my pup like she's a person, but my house is certainly not full of crazy dog lady accoutrements. I have normal stuff. Her bed is forest green, so this majorly froufrou alternative with a tufted head board, tutu skirt, and too many bows would normally be way past the line for me. It's literally called OMG. As in, OMG I must have it!!
Fri 01.24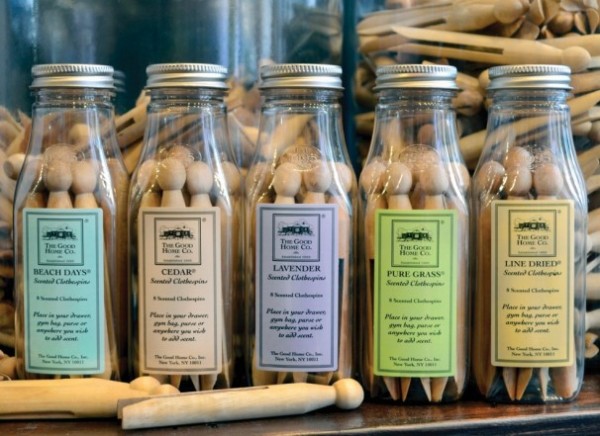 It's miserably cold and snowy here in NYC, and my plans to escape to Miami keep running into hurdles so I did the only thing I know how and indulged in a few little luxuries to cheer myself up. Yes, yes I know material things will never bring true happiness, but when it's so cold that buying almond milk a block away is tedious, it really is the little things that make all the difference.
Tue 01.21
Finding information and stats on the outside temperature is easy, but if you're looking for stats on what's going inside your home, things aren't as simple as an iPhone swish – until now.
Mon 12.16
We all dream of walking in a winter wonderland, but in the cold? No, thanks! Spanish designer José A. Gandía-Blasco has come up with a way for us to lounge in the middle of it all without any of the winter wind or chill ruining your moment.
Mon 11.25
The special day has almost arrived. No, not Thanksgiving – Black Friday! To sharpen our bargain hunting teeth, I've started the week off with a few deals from Ceylon et Cie, a home décor company renowned for its one-of-a-kind designs.
Fri 11.15
If I had one ultimate pipe dream, this kitchen would be it. The La Cornue custom built stove is the pinnacle of luxury living, well specifically, of cooking. The likes George Clooney and Brad Pitt have it, but seriously, I'd like to go and cook for them because I highly doubt they are enjoying this grand masterpiece in their kitchen themselves.