Home
Mon 11.25
The special day has almost arrived. No, not Thanksgiving – Black Friday! To sharpen our bargain hunting teeth, I've started the week off with a few deals from Ceylon et Cie, a home décor company renowned for its one-of-a-kind designs.
Fri 11.15
If I had one ultimate pipe dream, this kitchen would be it. The La Cornue custom built stove is the pinnacle of luxury living, well specifically, of cooking. The likes George Clooney and Brad Pitt have it, but seriously, I'd like to go and cook for them because I highly doubt they are enjoying this grand masterpiece in their kitchen themselves.
Thu 11.07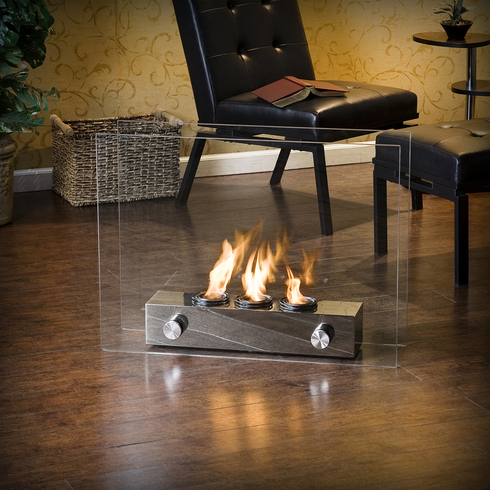 One of the best things about winter weather is snuggling up near a warm fire. Yet even though I have a fireplace, I never use it. I just don't want to deal with the hassle of keeping it clean and well stocked. Why bother when I can get the same fire fix from a sleek, portable (and discounted!) alternative?
Tue 10.22
With the holiday season coming up, you're sure to have family and friends over quite a bit, and the best way to welcome them into your home? With gorgeously scented candles! I love decorating my table with the warm glow of candlelight. This year I'll be using Wicked's high quality, pre-dripped pillars. So far I've put them on pretty much every surface in my home.
Tue 10.08
Accessorizing your home is as important as accessorizing yourself. I'm always excited to find inspiring, decorative pieces, and Jung Lee's new home décor store in NYC is chock full of them. She goes all around the world to plan lavish events, discovering designers and gorgeous creations like these Brazilian geode bookends along the way.
Wed 10.02
Furniture is a serious investment. You don't want to buy a new headboard every time you feel like a change, but there's no reason you should be stuck staring at the same one for the rest of your life. NOYO Home Décor offers a modern, innovative solution. Slipcovers to switch out whenever you please!