Bag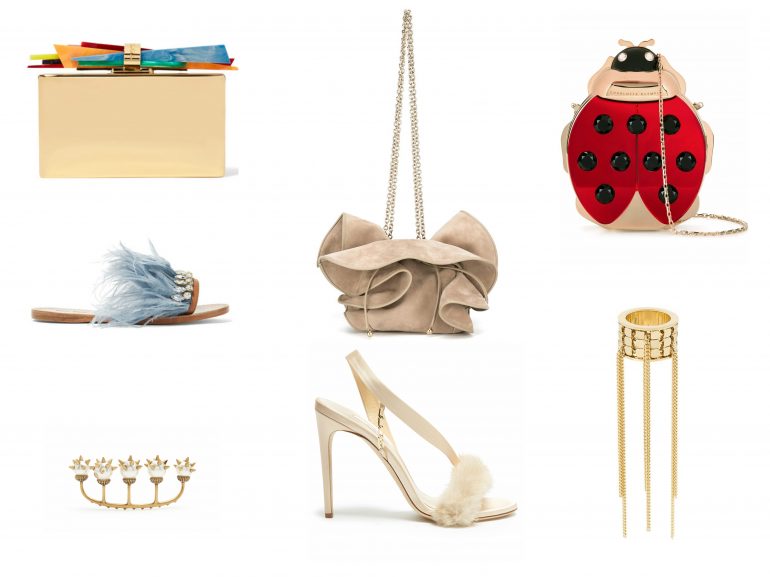 Let's start the new year off properly with exuberant impracticalities. There is no way I can start of a brand spanking new year with timeless black totes and rounded toe pumps. Hell no! Gotta have reckless abandonment now, then when the year starts to weigh down on us, we can go back to pragmatic perfunctory (psst … Continue reading "New Essentials for the New Year"
READ MORE >
What will you get for yourself this sales season? Because let's be honest, Black Friday is all about you. Next week is when the giving spirit actually starts. I've been eyeing this Saint Laurent crossbody bag for way too long, I couldn't swing it for $1,890 but for 30% off at $1,323 it's way doable. … Continue reading "Gift to Myself, a Saint Laurent!"
READ MORE >
Mama needs a brand new bag and I'm not even gonna make you pay for it. Call it early Christmas thanks to YOOX and their amazing team for sponsoring the perfect bag for the holidays, this leather Fendi Jewel Embellished Baguette (retail value of $4300) is the wow factor we all need in life. Did … Continue reading "Embellished Fendi Giveaway Sponsored by YOOX"
READ MORE >
The best is here now, don't wait! This is what went in my shopping bag but it's probably selling out as we speak. But do not fear, there are still a ton of really great bags on sale.
READ MORE >
I never thought that a flat bag would appeal to me. After all, structure and interesting details are both literally and figuratively what give an accessory depth. But after lugging one heavy tote after another, I found myself seeking a sleek bag that packs well, is easy to store, and won't cause my shoulders to slump in discomfort. Conveniently enough, Guillaume Henry had exactly the same idea in mind. His latest design, the Irrisor, is about as simple and clean as a bag can get.
READ MORE >
For those looking forward to Tom Ford or Burberry's Autumn/Winter 2016 runway shows this upcoming Fashion Month, I have some disappointing news: they won't be taking place until September. The upside? You'll be able to buy the pieces as soon as the models step off the catwalks! It's crazy to think that every brand isn't doing this yet, but I have a feeling many will soon be shifting runway and retail to coincide over the next few years.
READ MORE >