Jewel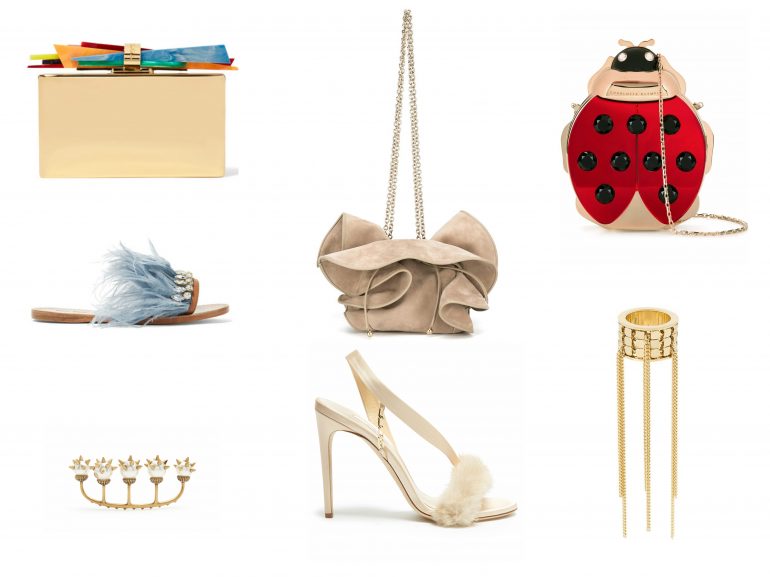 Let's start the new year off properly with exuberant impracticalities. There is no way I can start of a brand spanking new year with timeless black totes and rounded toe pumps. Hell no! Gotta have reckless abandonment now, then when the year starts to weigh down on us, we can go back to pragmatic perfunctory (psst … Continue reading "New Essentials for the New Year"
READ MORE >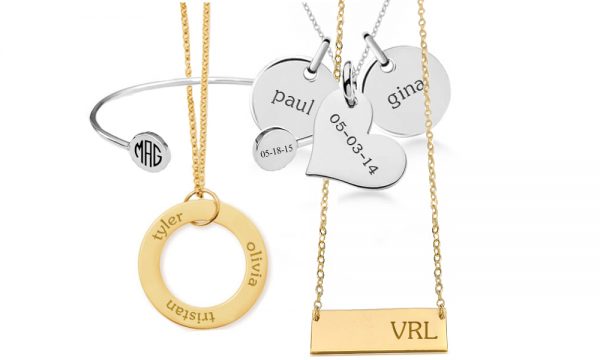 There is one necklace you will always find on me, they are little tags with my daughter's names on them. For me, jewelry has to be sentimental, whether it is something my mom gave me or my engagement ring, otherwise, you will not find me wearing it much. Of course costume jewelry is a whole … Continue reading "Tiny Tags has Giant Heart"
READ MORE >
The best is here now, don't wait! This is what went in my shopping bag but it's probably selling out as we speak. But do not fear, there are still a ton of really great bags on sale.
READ MORE >
For those blessed with beautifully skinny thighs, or those with a cardio regimen that earns them, this style is perfect to draw some attention to those gams. Leg chains have been on the party set as well as the festival set this summer…
READ MORE >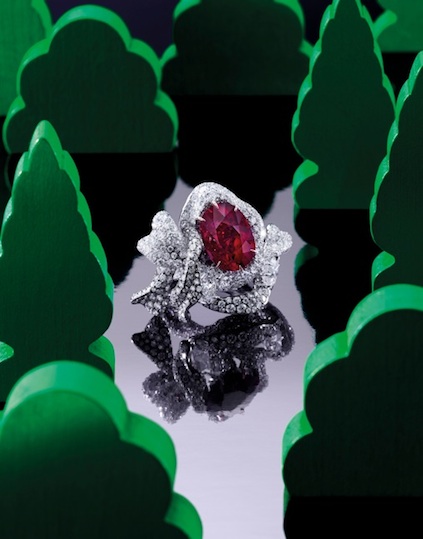 Words cannot describe how proud I am of my dear friend Cindy Chao. In a very short time, she has taken the jewelry world by storm. And redefined the very definition of fine jewelry. As a supremely gifted sculptress, she has elevated jewel art to the next level, raising the bar with her fantastical creations.
READ MORE >
Halloween and costumes go hand-in-hand, but that doesn't mean your jewelry has to follow suit. Have fun with the holiday's themes – just do it with pieces that you can also wear outside the month of October! Orange and black, skulls (of the McQueen variety), and creepy crawlies are all on the table. Which will you be sporting for the witching hour?
READ MORE >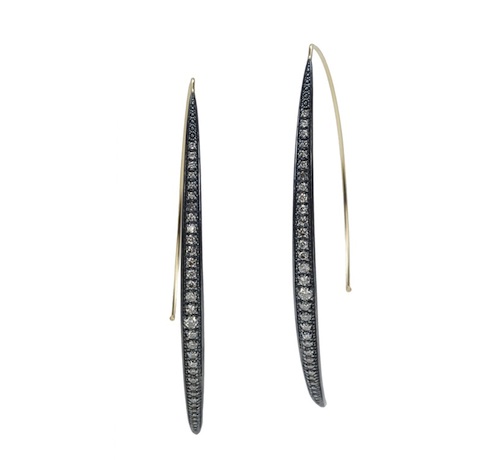 If there's one thing I love as much as bags, it's jewelry. I'm always excited to discover different designers, and on a recent shoot in NYC for LifestyleMirror.com, I was introduced to Fragments, an insanely cool jewelry store that stocks incredible and unusual fine jewelry. The first pieces to catch my eye were Mizuki's icicle diamond earrings ($3,130).
READ MORE >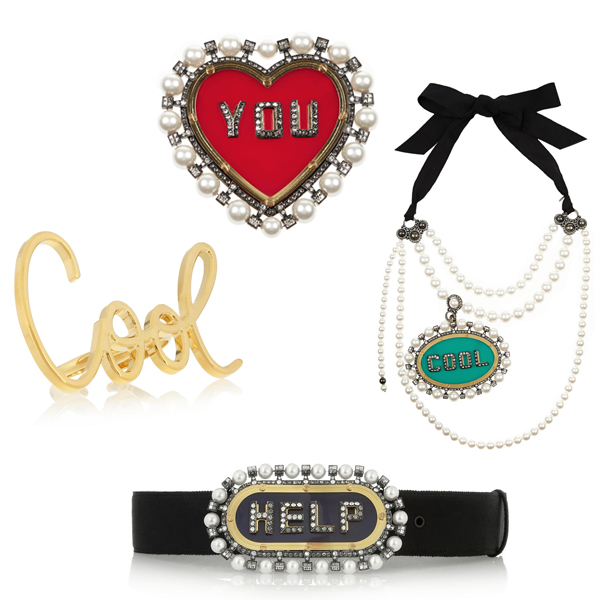 Subtlety? What's that? For Fall 2013, Lanvin is making the message clear – and that message is go big or go home. Accessories emblazoned with single words like "cool," "love," and "help" are the kind of pieces you'd expect to see Rihanna wear with aplomb. They sound a little kitschy, yet in pewter and faux pearls, Alber Elbaz makes them as sophisticated as can be.
READ MORE >
I've found your next obsession – Paire! The new site sells runway pieces that you can't find anywhere else, and what better to wear as you're watching the latest hit the NYFW runways than runway jewelry? I just had to bring a few pieces to NYC. First up was Rodarte's snake collar ($595) – it's exclusive to Paire and somehow also on sale.
READ MORE >