Jewel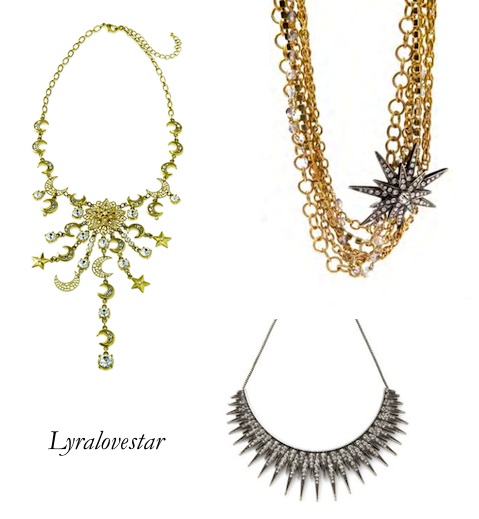 High impact jewels with a low impact on your wallet – what's not to love? With Lyralovestar's pieces, you could wear something as simple as a white tee or LBD and still make a splashy statement. The brand was started up by celebrity stylist Crystal Streets who dresses the likes of Rihanna and Mariah Carey.
READ MORE >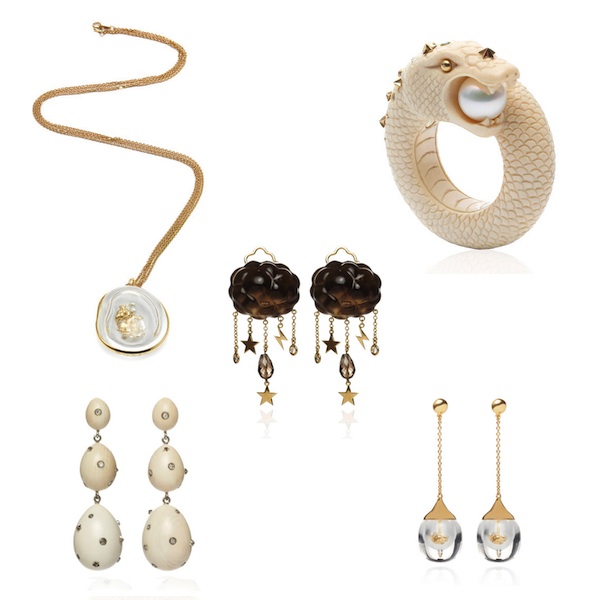 When you think of statement jewelry, some of the first things that come to mind are large pieces, bright color combos, and unusual shapes. Bibi van der Velden knows that it's what jewels are made of that sends the true statement, though. The NYC born, London and Netherlands bred designer crafts her pieces with rare materials like Chinese jade, Italian coral, and oh yeah – 40,000-year-old Mammoth tooth dug up from the Siberian tundra!
READ MORE >
When it comes to accessories, decadence is back, which to me always seems like a sign of an upswing in the economy. It's excess all the way, but if you're like me and not the type to pile on baubles, you need to make your statement in one fell swoop.
READ MORE >
A simple cocktail ring is no longer enough to start up a conversation. But a full-finger ring? Well, that's something no one can miss. The trouble is that not all of these are articulated, limiting your basic movement and turning day-to-day tasks into serious challenges. Enter hinged rings!
READ MORE >
As summer cools down we start to bundle up, and our jewels are no different! Woven cotton adds a boho feel to even the most elegant pieces, relaxing them to optimal wearability without losing any of the chic style. Which artisanal jewel will you be wrapping yourself in this fall?
READ MORE >
Seeing costume jewelry priced at nearly $2,000 definitely makes you take a pause, but let's examine the facts. First of all, it's Lanvin, so the cost will be high. Yet with the variety of colored stones mismatched on each side, these are versatile pieces that are bound to match at least one hue in your ensemble.
READ MORE >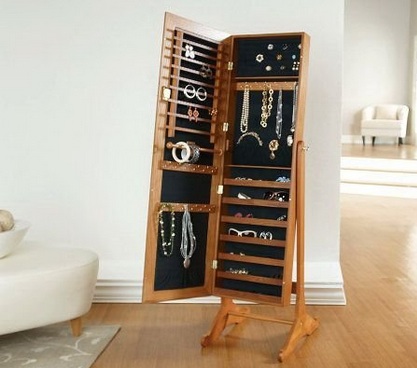 This is the most brilliant invention ever. I've been looking for a way to store my fashion jewelry (it's big and chunky – definitely not fit for a delicate little box), and here it is! Lori Greiner's full-length mirror hides away all of your valuables, helping to best maintain your sanity, time, and space.
READ MORE >
There are hand cuffs that you don't want to find yourself in and then there are Ana Khouri's. The responsibly sourced gold jewels are for the Snob who has everything and now requires a new kind of accessory to make a statement. Cue Khouri.
READ MORE >
Tassels have a long and versatile history. Think about it – the same accessory that hangs from your mortarboard at graduation is worn on stage by burlesque performers. Somewhat ironically, the first mention of the tassel came in the Bible when God claimed that wearing one would help you remember the 10 Commandments.
READ MORE >