Eco-chic
The closing of fashion month doesn't just mean the chance to take a moment to look away from the runway (whether it be front-row or online). It's time to reflect on the best bags of the Spring '15 season, courtesy of the grand finale in the City of Lights.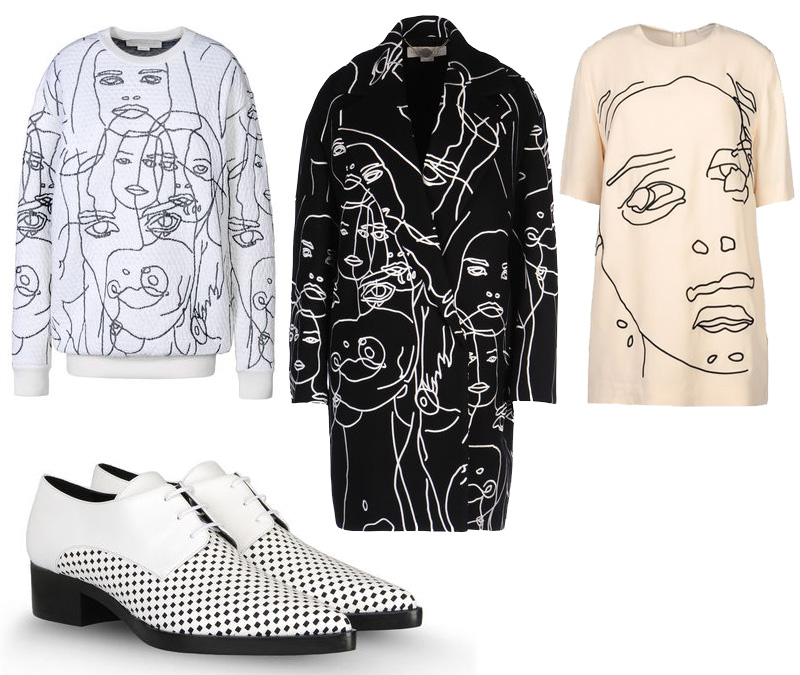 The passionate love affair between fashion and art continues, and the latest collaboration between high-end designers and fine artists is from Stella McCartney and British painter Gary Hume. Unlike the major statement made by Prada's latest foray into the art world, this collection veers slightly more towards the understated side.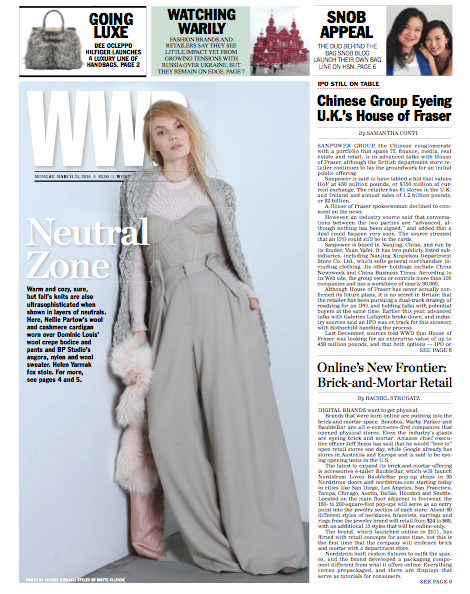 Our heartfelt gratitude goes out to Women's Wear Daily for making the launch of our Snob Essentials bag line today's front-page news! As the name suggests, we have covered all the bag essentials a Snob needs, from clutches to backpacks to everyday totes. Using vegan leathers, we've designed the whole line within an affordable price range ($68 to $128) without sacrificing quality.
Camouflage bags are a tricky business. The inherent irony about them is camo print was invented to blend in, but it doesn't outside of the forest. And no, the urban jungle does not count. Actually, it's a pattern that's tough to wear if you're not basically monochrome and free of other prints.
We may have questioned the originality of Stella McCartney's Beckett bag, but the Beckett hobo? It's in a league all its own! This comes down to the Brit designer's incomparable use of faux leather. A great hobo is hard to find. A vegan one? Even harder.
Another day, another set of designers added to the NET-A-PORTER sale! Now pieces you've been eyeing all season from Givenchy, Alexander McQueen, Stella McCartney, Proenza Schouler, and Thakoon are discounted up to 50% off. Which are you most excited for? Wait, don't answer – just go ahead and shop the sale!
In 2010 alone, 1.6 million new cases of breast cancer were discovered worldwide, and yet I have to admit that the disease was an abstract concept to me until a close friend was diagnosed last year. Watching her fight (and WIN!) has been one of the most inspiring experiences.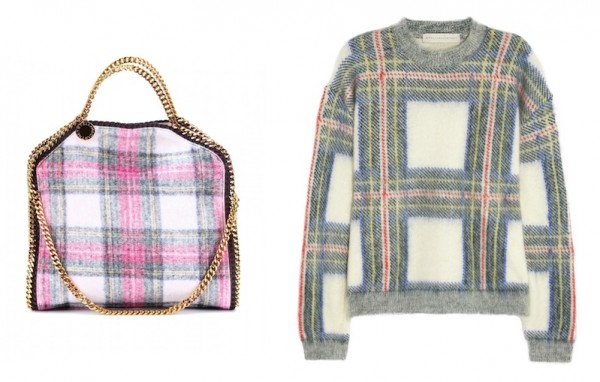 Okay, now that we've complied our wish lists for Spring 2014, let's focus on the present – autumn! The hottest look of the season? Red tartan à la Stella and Céline. Just don't wear multiple pieces together – you'll look like a Scottish Halloween costume gone wrong.
Anne Hathaway has an easy, confident style that's hard not to adore. She's always carrying something unique – this time it's Freedom of Animals' black and teal Melia. Besides its standout look, the bag is also noteworthy for being vegan-friendly. Its NYC-based brand constructed it from vegetable-dyed, recycled faux leather and lined the interior in organic cotton.