Photography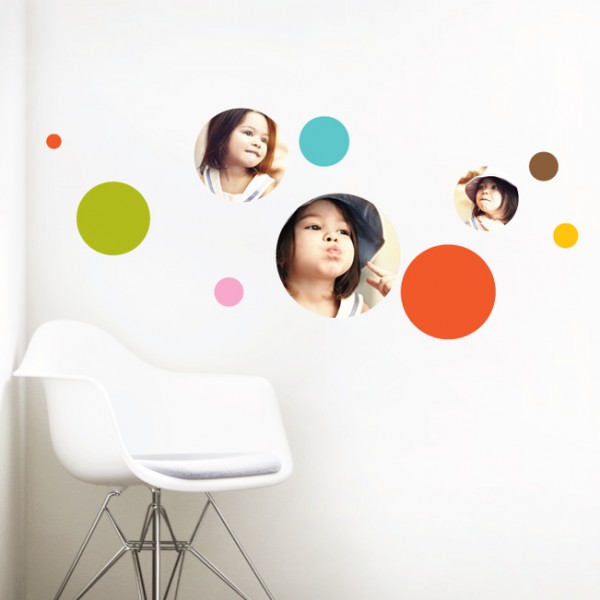 I just had holiday pictures taken, and now that I've spent all that money on such precious photos, I want to make sure they're well displayed! These vibrant wall decals would brighten up any room, but since tots love looking at themselves, their bedrooms would be the best places.
Age 1: Blocks My pediatrician specifically instructed me to buy blocks for my girls to help develop their motor skills and minds. Real wood blocks are the best, but these are lighter – easier for tiny little hands to handle (plus, if you have a thrower, these will do less damage). I've had this Edushape … Continue reading Girls Gift Guide for Every Age: From Babe to Big Kid
We all put a lot of thought and love into our holiday cards each year, so I want to cherish the ones I receive. I insist on displaying all of them, and the Umbra Fotofalls Tree is a fun and organized way to exhibit every last card (standing them up on every available surface in … Continue reading Umbra Fotofalls Metal Photo Tree: O Christmas Tree
If you give a tot a camera, she will want to go on vacation. When you're on vacation, she will take lots of photos, and some of them might even reveal where she is. Others will be of her toys. When taking pictures of her toys, she will want to go to the toy store … Continue reading If You Give a Tot a Camera….
Nostalgia has never been more charming. Anya Hindmarch's bespoke pouches are the best Mother's Day gift ever, especially lovely for new moms. Just send in your own photograph by e-mail or post, and receive a satin bag (100% silk thread for a glossy, truly photo-like appearance) with your own picture as the design. Choose among … Continue reading Anya Hindmarch Washbag: A Picture's Worth a Thousand Words
A must have for all with growing tots. You design your photo gallery but you have 100 new pictures every day. When will you really change out your pictures? These frames are ingenious and designed for parents and grandparents. They also store old photos (up to 36) so you can switch things around at will. … Continue reading Gallery Photo Frames, Switch and Store
Have a favorite picture you want to make into art? Erin Condren is having a sale on canvas prints, everything is 30% off. I have done these and if you choose the right picture to put on canvas, it is amazing! I would recommend doing more scenic pictures rather than snapshots – I did one … Continue reading Erin Condren Canvas prints 30% OFF!
Get your annual picture framed for the Spring in a personalized bunny frame! This make a perfect gift but is also a great way to have your favorite picture framed for the mantel. You can never have enough pictures around the house and this sterling silver is understated and elegant for any decor. Personalize with … Continue reading Cunill Personalized Silver Bunny Frame
I have always felt that I take better pictures than any professional photographer because my tots are more comfortable with me so will be more cooperative and therefore, I will get better pictures. Well, it turns out, I just had the wrong photographers!! I do take some pretty good pictures, but compared to what I … Continue reading Blueberry Sky Photography