Room Decor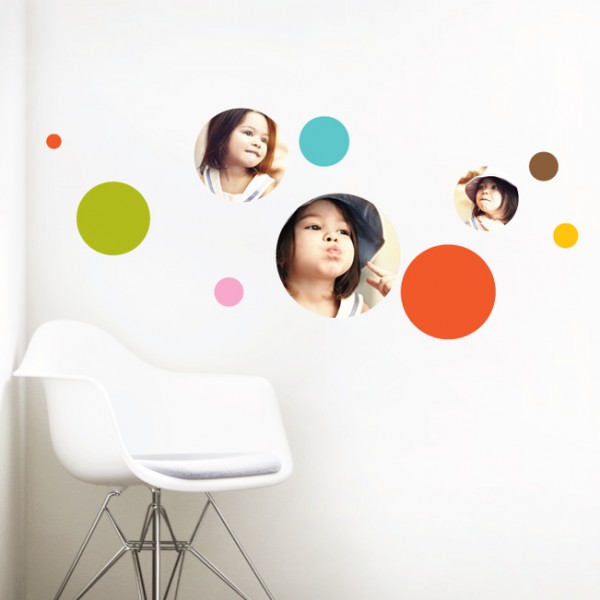 I just had holiday pictures taken, and now that I've spent all that money on such precious photos, I want to make sure they're well displayed! These vibrant wall decals would brighten up any room, but since tots love looking at themselves, their bedrooms would be the best places.
When it comes to what tots want, who (short of the tots themselves) would know better than moms? That's the idea behind Estella, a shop in NYC that stocks only mom-designed brands, ranging from unknown designers to household names. There's even an organic collection! Which pieces will be you picking up for your kids this holiday season?
With the extensive collection of play tents taking up residence in my house, the last thing we need is another. But how cute is this big top?? At least you can fold tents up and put them away, and besides, Ikea is more than affordable! This circus-themed fun house will inspire so many creative make-believe … Continue reading Ikea Cirkustalt Children's Play Tent: Circus Act
It's important to teach your boys that Easter is about more than what they get in their baskets. One of the best parts of the holiday is spending time with the family, and I'm not just talking about on the actual day. There are countless opportunities to get everyone together leading up to Easter, so … Continue reading Easter Treats for Boys: Bunny Hops and Baskets
I love Alex Marshall's charming tot collection. This Northern Californian artist creates all sorts of ceramics, but she seems to have the tone of tot-friendly pieces down pat. A perfect balance has been struck between the cuteness of babyhood and a level of sophistication that elevates the style to that of a truly snobby nursery. … Continue reading Alex Marshall Baby & Kids Collection: Feats of Clay
We all put a lot of thought and love into our holiday cards each year, so I want to cherish the ones I receive. I insist on displaying all of them, and the Umbra Fotofalls Tree is a fun and organized way to exhibit every last card (standing them up on every available surface in … Continue reading Umbra Fotofalls Metal Photo Tree: O Christmas Tree
I've toyed with the idea of painting clouds on the ceiling of my girls' room but I really can't commit and besides, I've seen how it could turn out cheesy. What is not cheesy is this cloud ceiling lamp. It is the perfect way to incorporate the outside to your decor. No matter what the … Continue reading Cloud Ceiling Lamp: Light and Airy
When it comes time for the "big girl or boy bed," there are a few things to consider. Safety is number one: you don't want mission or slatted-style headboards and baseboards that little heads or feet can get stuck in.
Whether you want just the initials or the entire name spelled out, you can't refute the greatness of these jumbo letters. If you have a vast expanse of wall in your nursery, filling it with too much art can look cluttered. And we don't want purposeful clutter since you'll be able to take care of … Continue reading Jumbo Wooden Letters: Say It Loud and Proud