Tot Fashion
When it comes to dressing up tots for the holidays, there's no better brand than Ralph Lauren. You don't want to spend a million (*cough* Lanvin *cough*) on seasonal wear that they might outgrow next year, but those special family photos call for special outfits.
When it comes to what tots want, who (short of the tots themselves) would know better than moms? That's the idea behind Estella, a shop in NYC that stocks only mom-designed brands, ranging from unknown designers to household names. There's even an organic collection! Which pieces will be you picking up for your kids this holiday season?
While it's not unusual for tots to play dress up, these celeb kids take the game to a whole new level. Suri Cruise leads the pack in a navy bow-embellished dress from Oscar de la Renta (at Oscar de la Renta for $295). She's the picture of a classic schoolgirl, save for her furry bright pink coat, a touch that ODLR probably wouldn't have added, but that any little girl would love.
With the holidays coming up, I'm on the lookout for unique tot gifts. While it's nice to get your kids what they ask for, it's even more fun to see their faces when you've gotten them a gift they didn't even know they wanted and Lotty Dotty is certainly not something you see everyday.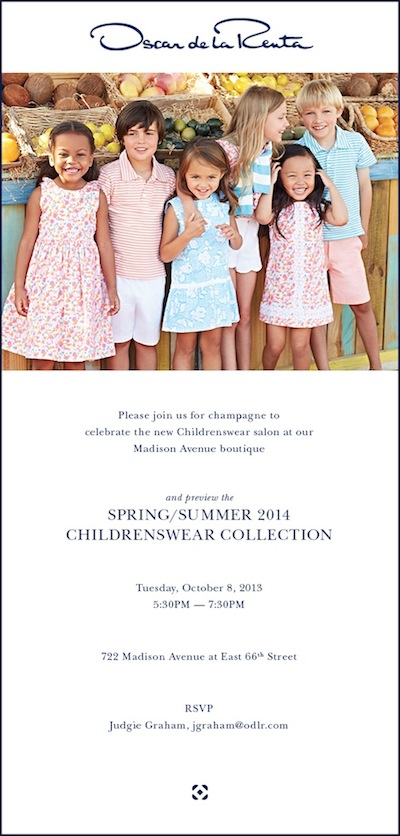 Oscar de la Renta isn't just the master of glittering gowns and sparkly minaudières – he's equally skilled in the children's department! So it only makes sense that his luxe Madison Ave. boutique has a salon for tots. They'll be holding a party there on October 8th to celebrate its opening with champs for the adults and plenty of cute clothes for the little ones.
We all love to dress our kids in the chicest gear, and yet if it's not comfortable, they're not putting it on. This is why I love Little Giraffe – their pieces are soft, cute, and well priced. If you don't already have one of their blankets, go now. It's hard to describe the cloud-like softness in words, but once you experience it first-hand, you never forget.
Charlotte Olympia's quirky creations are finally available for tots! Really, it makes a lot of sense – who would love a pair of kitty cat flats more than little girls?? The collection is named after the "Incy Wincy Spider" nursery rhyme – seriously appropriate considering Olympia's logo is a web.
What better way to get kids interested in fashion than with a catalogue modeled on a child's picture book? The creative campaign mixes photos of Fendi-wearing tots with wintery illustrations of cute little animals. In a collection inspired by the great outdoors, fur naturally takes center stage, appearing on hats (only tots can pull off the Davy Crockett look), boots, coats, and even collars.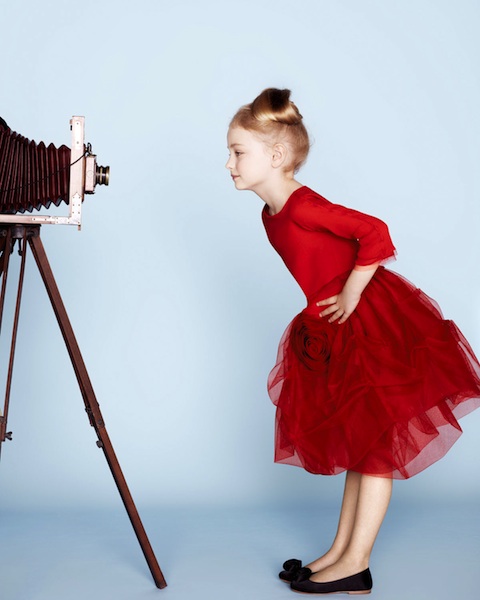 I was shopping at Baby Dior today – well, more like perusing because honestly, I would never. I made the mistake once of getting my girls Dior dresses and a coat on sale. It only took one wear to destroy them, so I stopped wasting my money. And while I haven't ventured into baby couture since, I have to admit that this dress is extraordinary (it's in the name, after all!).