Beauty News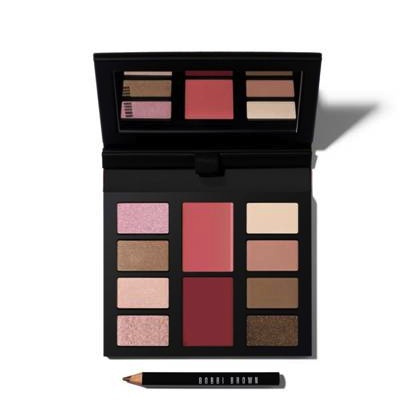 Two of my favorite ladies have come together for one great capsule collection! What's not to love? Even though Bobbi Brown's company has been in business for more than 20 years, Katie Holmes is the first celebrity to act as its face. This makes sense – quality products like Bobbi's need no endorsement. The collaboration with Katie came about organically.
The NYTimes recently published a very interesting story on lipsticks – and by interesting I mean I'm thanking my lucky stars that I usually opt for Blistex instead of a color product. We've long heard that some lipsticks have lead in them – lead has been associated with a slew of ailments including infertility, learning and behavior disorders, seizures, and even death, and that's exactly why it's been banned from products we're exposed to everyday like paint.
Normally age inappropriateness comes from the more mature set trying to look younger (think 40-somethings with ombre-hued hair), yet at last night's Teen Choice Awards, it was the 20-something celebs who committed age inappropriateness. What's going on? Is Lady Bird Johnson trending?
I love blowouts. In Taipei, it's completely normal to have them done two-three times a week. Seriously, everyone I know does it! It's not as expensive as you'd think – most places charge $10 USD, or in a fancier salon, $15 – $20. My daily routine in the summer is yoga, shower, then off to […]
You might remember (but I hope you don't) when Burger King put out a men's body spray in 2008 that smelled like their flame-broiled burgers. Now the Daily News is reporting that Pizza Hut has followed suit with its limited edition Eau de Pizza that smells like fresh-out-of-the-oven dough. Originally a joke on the pizza […]
Nails Inc's leather effects nail polish hasn't even been released yet, but there's already a waiting list of almost 900! What caused this quick-burning firestorm? Just one little tweet from Alexa Chung. The fashion trailblazer wore the sexy polish to the British Fashion Awards, where she won her third style award! Between her undeniable style influence […]
Ever woken up with a skin crisis that had you wanting to crawl back in bed and hide? Renee Rouleau knows just the solution! The New York Times recently gave love to the skin care guru in an article on a new trend she has spearheaded – skin coaching. All you have to do is […]
Wear your jewels on your nails! No, I'm not talking about sticking on little stones – brush on luxe coats of diamonds. Azature, a Hollywood jewelry designer who calls himself "the Black Diamond King," has created the world's most expensive nail polish. Made from 267 carats of black diamonds, the bottle (only one was made) […]
Bobbi Brown's 7th and most powerful book is also my favorite — and not only because I am in it (though it's one reason!). I love this book because all of the women featured are personal friends of Bobbi's, not models. Friends who inspire her and who are inspired by her. As Bobbi herself said, […]