Beauty Secrets of the Fab
Thu 08.28
If you're a fan of YouTube beauty tutorials, odds are you know about the talented Ms. Camila Coelho. MakeUpByCamila2 has well over half a million subscribers, and that's not even including the ones keeping up with her Portuguese channel, which has about a million more!
Thu 07.24
I'm planning a Gwyneth Paltrow-themed potluck dinner party – themed dinner parties are kind of my thing…I don't like to cook, but I love getting people together and I find that if it's around a theme like Momofuku, raw vegan, or Gwyneth, it makes everyone else get more excited about partaking.
Tue 07.15
I've been obsessed with side braids for years now, especially during the hot summer months when you want to keep your hair off your neck as often as possible. Emma Stone makes the style seem effortless, but the relaxed, "undone" look actually requires a bit more doing than you'd expect so I'm turning to the professionals!
Fri 06.20
Normally we see summer frizz and think, "No, thank you!" We buy all sorts of sprays and serums to keep the dreaded f-word at bay, but what if for once we just let it happen – or to be more exact, made it happen?
Tue 08.20
Good hair can make a girl's day, and I have yet to see a celeb scowl with Jen Atkin at her side. Not only is she the hottest hairstylist in the biz, regularly taming the locks of clients like Sophia Vergara, doing hair for national ad campaigns, and working her magic on TV and in music videos for iconic artists like Madonna, Jen is also a social media wizard.
Mon 07.15
Two of my favorite friends, Elizabeth Holmes and Aliza Licht, show us how to get chic, frizz-free summer hair!
Tue 06.04
My latest obsession is By Terry's Radiance Renewing Mask! It's the best complexion brightening and deep hydrating mask I've ever tried – not a bit oily. I've given it a regular spot in my beauty routine. I apply the mask to my face and neck before I go to sleep and leave it on all […]
Fri 04.26
I'm sure you've already starting panicking about the impending bikini season, but never fear – Tracy Anderson has come to our rescue with this short and sweet exercise video. She gives us the goods on two easy but effective exercises that you can do at home anytime you have a few extra minutes to spare. […]
Thu 03.28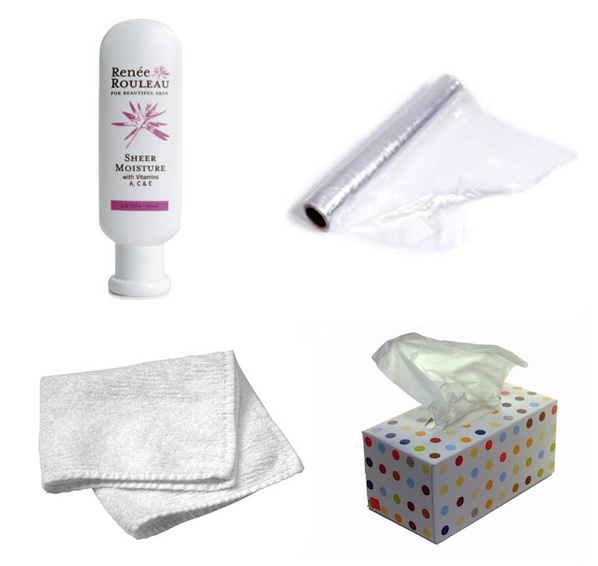 Blackhead and clogged pore removals are a common step in a professional facial but did you know there's a way to safely remove them yourself at home? Here's my expert skin care advice for do-it-yourself extractions to keep your pores clean and clear without harming the skin.