Beauty Secrets of the Fab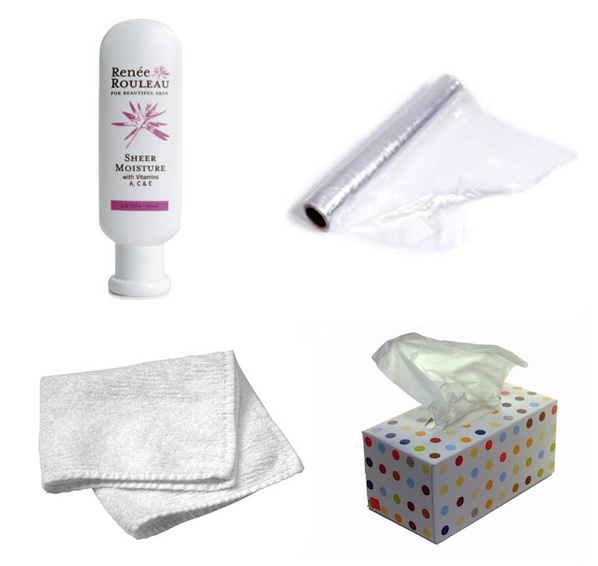 Blackhead and clogged pore removals are a common step in a professional facial but did you know there's a way to safely remove them yourself at home? Here's my expert skin care advice for do-it-yourself extractions to keep your pores clean and clear without harming the skin.
My spin class is no joke. Serious riders are kicking serious ass. When I feel like dialing back I look at the girls with the tight ass bums and flat tummies, and I bear down and keep pushing (always take one of the bikes in the back of the room). I found out a slim-down […]
A good eye cream is one of the most important anti-aging essentials – that and sunscreen! The skin around our eyes is very delicate and requires extra special attention, so Estee Lauder's Re-Nutriv Replenishing Comfort eye cream is a staple in my beauty regime. It uses an Omega3 Phyto Complex (sounds intense, but it's derived […]
There are a few brands that I consider my mainstays, and Burberry is definitely one of them. I mean, a girl cannot have enough Burberry trench coats (coated canvas, quilted, leather, studded, metallic – I have all of them!), boots, scarves, sharply tailored clothes, or perfectly fitting sunglasses. All are easy, chic pieces that I […]
Recently, I was asked to try the Vaser Shape, an ultrasound treatment that zaps fat cells and essentially does what liposuction does, but – keyword – non-invasively. Phrases along the lines of, "immediate results, painless, and free" were the factors that made the decision easy an easy yes for me. "What can I lose?" I […]
Beauty Expert Renee Rouleau on the importance of staying hydrated: Does Drinking Water Really Help to Hydrate the Skin? You've heard through the years from many skin and health experts how much drinking water helps your skin to stay hydrated. But did you know that research has actually shown that drinking water is actually the […]
Thanks to hairstylist Marcus Francis and makeup artist Adam Breuchaud– Kirsten Dunst looked fresh and youthful for the On the Road Photo Call at the 65th Annual Cannes Film Festival. Steal her look after the jump!
I had an in-depth skin analysis from DDF (Doctor's Dermatologic Formula) at Sephora during Fashion Week. Consultants from the skincare line were doing a free cross-country tour throughout February, and I'm so happy I made it in. I have to thank Roy, the lovely skincare expert who helped me discover I've been treating my skin […]
I have been non stop traveling since this year started. From Florence to Las Vegas to New York to Florida (and next month Cancun!), saying that my skin and everything else for that matter, is dehydrated is an understatement. I am completely tapped out!  While on a flight, I drink water like crazy, but I […]