Beauty Tips
I've been obsessed with side braids for years now, especially during the hot summer months when you want to keep your hair off your neck as often as possible. Emma Stone makes the style seem effortless, but the relaxed, "undone" look actually requires a bit more doing than you'd expect so I'm turning to the professionals!
New York published an interesting blog post on the beauty habits of a French beauty editor. I was most struck by what she said about how women in France view food as it relates to skin…
In the midst of summer, travel plans are in full swing for many. Hopefully, you know that even when you're on vacation, it's important to keep up with your skin care routine.
In my latest Harper's Bazaar column, I talk beauty tips for Asian hair and skin! Read the full article here…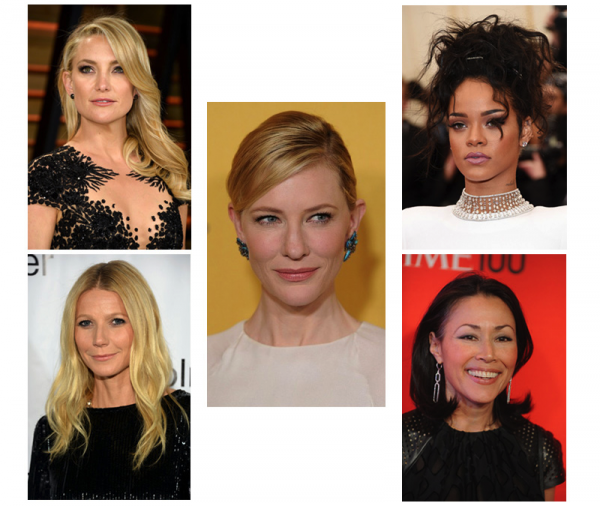 Celebrity esthetician Renee Rouleau shares which celebrity skincare tips are myths and which are the real deal!
Do you remember the first experience you had with eyeliner? I do! It was an encounter with a drug store liner stolen from my 7th grade bestie's older sister's make up drawer. We drew raccoon-like circles around our eyes and thought ourselves the most glamorous girls alive.,,
I love the sexy beach waves that off-duty models always seem to be sporting. Is it because they're coming from a job where some genius hairdresser carefully crafted the look? Do they live on the beach?? I've been trying for years to learn the secret, only to realize that the appearance of effortlessness actually requires a pretty serious effort
With so many chic women cutting their hair into pixies or bobs, the desire to chop off our locks is stronger than ever. But when I cut my waist length hair into a straight bob on whim in my twenties (I cried for hours!), I vowed to never go that short again. My hair now falls a few inches below my shoulders, and tempted though I may be for a quick change, I'm not willing to make the cut again.
Have you started an anti-aging skin care regime too young? Celebrity esthetician Renée Rouleau explains why you might want to hold off, and what preventative measures you can take in the meantime.