Beauty Tips
Luca Blandi, a celeb stylist at the Oscar Blandi salon who has worked with stars like Sarah Jessica Parker, Jessica Biel, Sarah Michelle Gellar, Kate Winslet and Michael J. Fox, knows a thing or two about hair.
Kyly White is one of the best in the biz when it comes to hair color. He has been singled out in New York Magazine's "Best of" issue multiple times, and has been featured in ELLE, Vogue, In Style, The New York Times, Allure, Glamour, Marie Claire, Cosmopolitan, Self, and countless other glossies – he's even appeared on Oprah.
When it comes to protecting our hair color most of us know the basics – use shampoos and conditioners made specifically for colored hair and protect your hair with at least one UV protecting product during the summer.
If you're a fan of YouTube beauty tutorials, odds are you know about the talented Ms. Camila Coelho. MakeUpByCamila2 has well over half a million subscribers, and that's not even including the ones keeping up with her Portuguese channel, which has about a million more!
I've been obsessed with side braids for years now, especially during the hot summer months when you want to keep your hair off your neck as often as possible. Emma Stone makes the style seem effortless, but the relaxed, "undone" look actually requires a bit more doing than you'd expect so I'm turning to the professionals!
New York published an interesting blog post on the beauty habits of a French beauty editor. I was most struck by what she said about how women in France view food as it relates to skin…
In the midst of summer, travel plans are in full swing for many. Hopefully, you know that even when you're on vacation, it's important to keep up with your skin care routine.
In my latest Harper's Bazaar column, I talk beauty tips for Asian hair and skin! Read the full article here…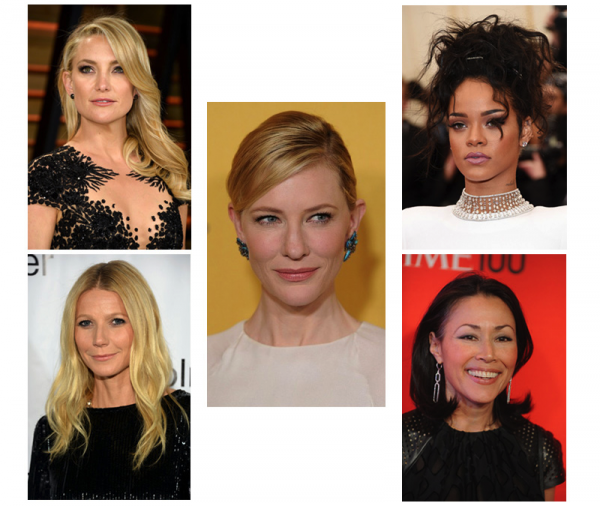 Celebrity esthetician Renee Rouleau shares which celebrity skincare tips are myths and which are the real deal!