Beauty Tips
My latest obsession is By Terry's Radiance Renewing Mask! It's the best complexion brightening and deep hydrating mask I've ever tried – not a bit oily. I've given it a regular spot in my beauty routine. I apply the mask to my face and neck before I go to sleep and leave it on all … Continue reading By Terry Radiance Renewing Mask: A Good Night's Sleep
When it comes to anti-aging, our main priority always seems to be the face. That's smart – it's the first thing that people notice about us. But evidence of that little number on your driver's license can pop up basically everywhere. In fact, hands age faster than our faces. One day they look young and … Continue reading Anti-aging for Hands: Tips from Dr. Paul Carniol
Summer is right around the corner so here are five things you need to know about sunscreen to ensure you're getting the best protection for your skin.
No one would accuse punk style of seeming very put-together, which makes the punk nail art inherently confusing. In the '80s, it was all about chipped, black nails. Of course no one dared try that at the MET Gala (she would have been the truest punk there). It was all about fancy gowns, big jewels, … Continue reading Trend Alert: Punk Nail Art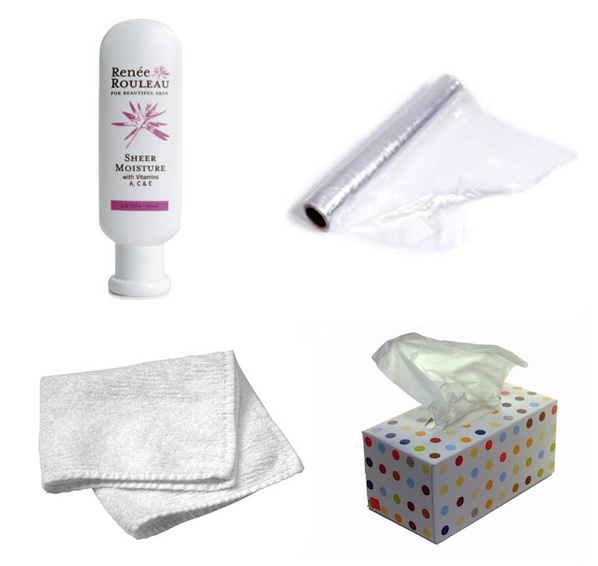 Blackhead and clogged pore removals are a common step in a professional facial but did you know there's a way to safely remove them yourself at home? Here's my expert skin care advice for do-it-yourself extractions to keep your pores clean and clear without harming the skin.
My spin class is no joke. Serious riders are kicking serious ass. When I feel like dialing back I look at the girls with the tight ass bums and flat tummies, and I bear down and keep pushing (always take one of the bikes in the back of the room). I found out a slim-down … Continue reading Sports Research Sweet Sweat: Feel the Burn
A good eye cream is one of the most important anti-aging essentials – that and sunscreen! The skin around our eyes is very delicate and requires extra special attention, so Estee Lauder's Re-Nutriv Replenishing Comfort eye cream is a staple in my beauty regime. It uses an Omega3 Phyto Complex (sounds intense, but it's derived … Continue reading Estee Lauder Re-Nutriv Eye Cream: Just in the Neck of Time