Beauty Tips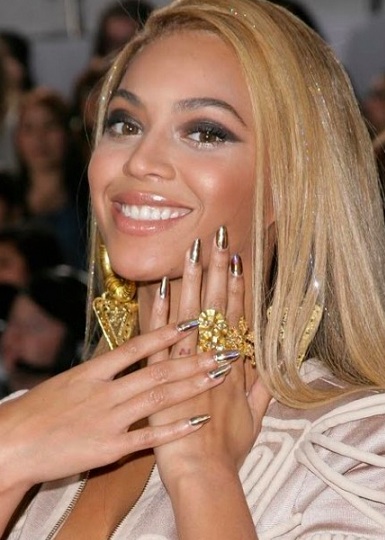 Judging by most of the influencers in the nail color game metallics are it for fall. Countless brands including essie and Estee Lauder are launching metallic collections for the coming season and I'm loving them because for once they're saturated metallic hues! Remember when Minx nails were having a moment?
If you're a beauty junkie it's time to get reallllly excited because Sephora is re-launching their beauty loyalty rewards program come August 12 and they've got a bunch of amazing things in store – so get ready to shop! I went to a breakfast to hear about all the new changes and additions and … Continue reading Sephora Beauty Insider Program Gets a Makeover
The brains behind Beauty Bio-Science, Jamie O'Banion, shares her summer make up tips!
Two of my favorite friends, Elizabeth Holmes and Aliza Licht, show us how to get chic, frizz-free summer hair!
Summer's finally here, which means there's no excuse to walk around pale as a ghost. Get a glow going with bronzing gels! I only tan my body, so I used to apply Bonne Bell's washable gel (on DrugStore.com for $3.95) on my face. You just mix a few drops into your tinted moisturizer or foundation … Continue reading Best Bronzing Gels: Sunless Tan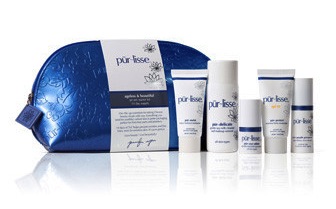 Getting ready for all your summer trips? Traveling is made easier with this jet set kit from Pur-lisse, it's got you covered to keep you youthful, beautiful, protected and hydrated. That's quite a tall order but just take one look at Jennifer Yen (the creator and owner) who is a former model and actress, and you will see proof of how effective her products are.
My latest obsession is By Terry's Radiance Renewing Mask! It's the best complexion brightening and deep hydrating mask I've ever tried – not a bit oily. I've given it a regular spot in my beauty routine. I apply the mask to my face and neck before I go to sleep and leave it on all … Continue reading By Terry Radiance Renewing Mask: A Good Night's Sleep
When it comes to anti-aging, our main priority always seems to be the face. That's smart – it's the first thing that people notice about us. But evidence of that little number on your driver's license can pop up basically everywhere. In fact, hands age faster than our faces. One day they look young and … Continue reading Anti-aging for Hands: Tips from Dr. Paul Carniol
Summer is right around the corner so here are five things you need to know about sunscreen to ensure you're getting the best protection for your skin.