Body
Oh, Ellis, you had me at small batch. Lately, I have been a broken record about the lack of luxury in, well, luxury. And it's not just relegated to the fashion industry. Beauty has been suffering the same big box fate. On the flip side, what is more luxurious than small batch and hand-blended products? Created by a veteran New York Times beauty columnist, no less?
READ MORE >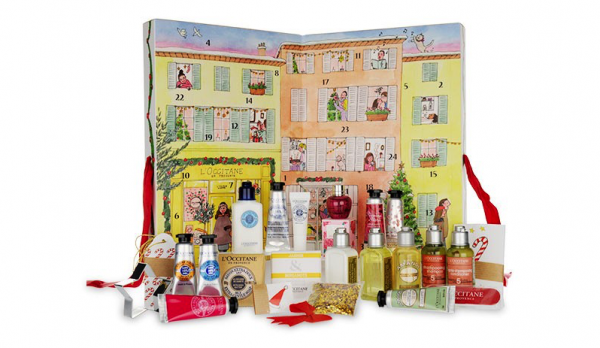 Now is the best time of year to shop for beauty products; not only as gifts, but for yourself! Brands that ordinarily never discount offer value sets and limited edition gift sets this time of year, many of which sell out well before the holidays. Here's a look at four favorites…
READ MORE >
Ever since I read that the FDA allows up to 80 synthetic ingredients to be included in gum, I've been perturbed. If there's that much junk in our gum, what the heck is in the stuff we put on our faces and worse, our lips?!
READ MORE >
The oft-quoted statistic says that 20% of New Yorkers go to bed hungry, and that one in four children in New York goes to bed hungry. Horrifying. A close friend of mine was one of those kids, and to this day she has anxiety about ever returning to the times when creditors were knocking on her parents' front door and dinner wasn't guaranteed.
READ MORE >
There's nothing that will affect my mood quite the way the weather will. When it's sunny, minor annoyances just roll off my shoulder; when it's cold or stormy, I'm just PISSED.ALL.THE.TIME. To this day, I question how I survived four years at Cornell…though, truth be told, I didn't go to class all that much because of my issues with the weather
READ MORE >
Sometimes you just have to spice things up in a relationship to keep it interesting. I'm about the last person to get out of my comfort zone, which is why I was intrigued by Luz de la Riva.
READ MORE >
Bathing and eating chocolate both sound pretty fabulously indulgent (and I hate the word fabulous!). As I write this, I'm munching on some brandy-infused chocolates I bought at Demel while in Vienna. You have to pop each chocolate whole into your mouth or risk some liquid dribble. Needless to say, it's making it a bit easier to deal with my 4 p.m. slump.
READ MORE >
I started using Aveeno back in college. Whenever I had skin issues, switching to Aveeno helped get me on track; so after I gave birth, I wasted no time in making my baby boy a convert, as well.
READ MORE >
I've been spending a lot of time in Tel Aviv lately and one thing that took me a while to get used to is that over there seemingly everyone uses wet wipes (to clean multiple body parts…) and toothpicks on a regular basis – even at fancy restaurants.
READ MORE >