Body
Tue 07.30
If you're a beauty junkie it's time to get reallllly excited because Sephora is re-launching their beauty loyalty rewards program come August 12 and they've got a bunch of amazing things in store – so get ready to shop! I went to a breakfast to hear about all the new changes and additions and […]
Mon 07.22
From the rejuvenating face and body bars to the moisturizing antioxidant milk bars, every last one of Jabonería Marianella's natural soaps smells wonderfully fragrant and feels just as divine. As a mom, I love that it's a mother-son operation!
Wed 07.17
I love Thymes…it's actually one of the few brands I found out from my mother (she's a brand loyalist and rarely tries anything new). They make these great little beauty gift sets that she'll bring for friends when she's invited for coffee or something. I'm pretty sure she gets them at Gracious Home here in the city, which is her go-to shop for that kind of stuff.
Thu 07.04
Once summer starts, all of the bugs come out of hiding. Kelly finds the best protection!
Thu 07.04
I'm a huge fan of Salma Hayek because of her entrepreneurial ventures. She's the woman behind Cooler Cleanse and in 2011 she launched a range of beauty, hair, and skin products called Nuance, sold exclusively at CVS. I was sent a few skin product to try out and was impressed at how light and clean the scents were.
Wed 07.03
Two recent Harvard Business School grads just launched an amazing new functional botanical fragrance called Aromaflage ($65), which doubles as insect repellent.
Mon 07.01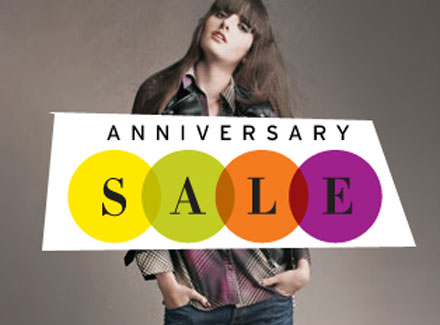 Every year Nordstrom has a highly anticipated beauty sale. I had the chance to check out some of their offerings at a recent event and trust me, this is not something you're going to want to miss. The only time you'll get values in-store and online that are even a little bit close to this is over the holidays when they come out with gifts set.
Thu 06.27
Miranda Kerr's skincare line, KORA Organics, is now available on NET-A-PORTER – we're merely a click away from supermodel gorgeousness (that's what I tell myself anyway). Between Kerr's collection and Josie Maran cosmetics, it seems models have a love of all-natural beauty.
Thu 06.27
I am the biggest Clarisonic pusher. I bring it with me to the gym every day so I couldn't begin to count the times I'm asked about it and every time I go on and on about how amazing it is – seriously it's the best investment for your skin! Exfoliation is key for preventing signs of aging and the Clarisonic will gently exfoliate while cleansing skin and helping treat and prevent blemishes.