Body
If your father is anything like mine he's a total Beauty Snob. While my mother has a handful of go-to beauty products and is completely unadventurous, my father will try anything and everything and loves to pamper himself.
Do you ever wake up so tired you wish you could just shower your body in caffeine so that all your pores could soak it up? I kind of feel that way every weekday morning when my alarm rings…meh! Luckily now I can shower myself in caffeinated goodness, pre my Nespresso shot, thanks to Mr. Bean Body Care.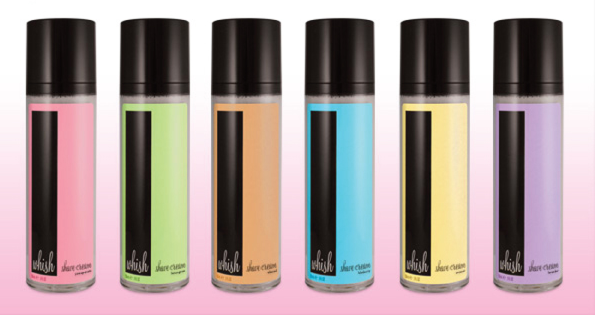 I just saw The Other Woman and Leslie Mann's character admittedly doesn't even bother to shave her legs…maybe if she had a few bottles of Whish's products that would be different!
When it comes to body care, Rodial and their Frugal Snob spinoff, Nip+Fab, are among my favorites and now the brand has not only launched new packaging for their body products, but new makeup.
I recently posted a fun Instagram asking followers what advice they would give their younger selves. The most popular response? "USE SUNSCREEN!" I can definitely relate.
Razors have been getting a lot of attention lately thanks to this article in New York Magazine and while I will agree that a rotating razor seems like a gimmick and that I am always surprised at just how expensive my refills are ($26ish for 8 new cartridges?!), there are some new developments worth getting behind in the realm of razors, one of which will actually save you money.
I'll resist the urge to make some hemp-related joke as the truth is hemp and hempseed oil in particular make for fantastic skincare ingredients! Hempseed oil is very high in omega 3, 6, and 9 fatty acids so they'll help to moisturize, but also nourish your skin. The Body Shop Hemp Range is a fantastic frugal way to get those benefits.
Somehow it feels like every week a different friend of mine is going through some sort of a crisis! Whether career issues, boyfriend issues, family issues…I find myself putting together care packages more often than I can recount. I'm always looking for fun things that will put a smile on someone's face and that's where lines like Be Delectable come in.
I'm one of those people who only gets "tanned" when she misses a patch of skin and accidentally gets burned first. While I love the sun I always shield myself from it to prevent both wrinkles and burns. I wish I could tan; maybe it's because the grass is always greener on the other side, but tan people seem to have it so much easier than us pale girls!