Scrub
Anti-aging shouldn't stop at the neck. In fact, hands are one of the easiest places to spot someone's age; they're rarely cared for as well as the face is, and the rest of the body often ends up equally overlooked. If you really want to stay soft skinned, you must pamper yourself from head to toe…
I've never been all that into potions, spells or tarot cards..maybe more out of fear than disbelief. Sure I read my Susan Miller horoscope, but I've never actually had my cards read or mixed up a love spell. Valentina, however, was started by woman with a long fascination with these spells (good witch spells, of course!).
The name of this brand, Waxing Kara, is a little bit misleading. It's not actually some sort of at-home waxing brand…or am I the only one who thought that?!
I'm a dog person, but I'm also a sucker for cute packaging so I fell hard for Honeycat Cosmetics. And lest you blame me…Donny Deutsch said this brand has "$10 million dollar packaging."
The Body Shop always makes me nostalgic. I remember spending allowance money there growing up so I love that nearly two decades later they're still alive and kicking! I will say their packaging could be a little swankier, but their new collection, Wild Argan Oil, smells so delicious I'm giving them a pass.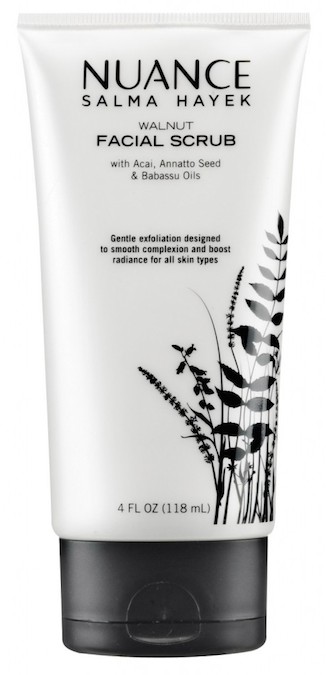 It's no secret that big companies more often than not try to cut costs with no regard to the effects on the planet or even the consumer as long as it helps their bottom lines. That's exactly why a few years ago a number of them started using plastic exfoliating beads in their facial and body scrubs – versus natural products like coffee grounds or nuts.
Hands down my favorite drugstore brand is Yes to Carrots especially now that drugstore brands seem to be either super cheap and chemically filled or fairly pricey (at least in NYC where more and more drugstores are carrying higher end brands). Yes to Carrots stays true to their natural philosophy and continues to deliver superfood-inspired skincare products.
Do you ever wake up so tired you wish you could just shower your body in caffeine so that all your pores could soak it up? I kind of feel that way every weekday morning when my alarm rings…meh! Luckily now I can shower myself in caffeinated goodness, pre my Nespresso shot, thanks to Mr. Bean Body Care.
Somehow it feels like every week a different friend of mine is going through some sort of a crisis! Whether career issues, boyfriend issues, family issues…I find myself putting together care packages more often than I can recount. I'm always looking for fun things that will put a smile on someone's face and that's where lines like Be Delectable come in.