Bronzers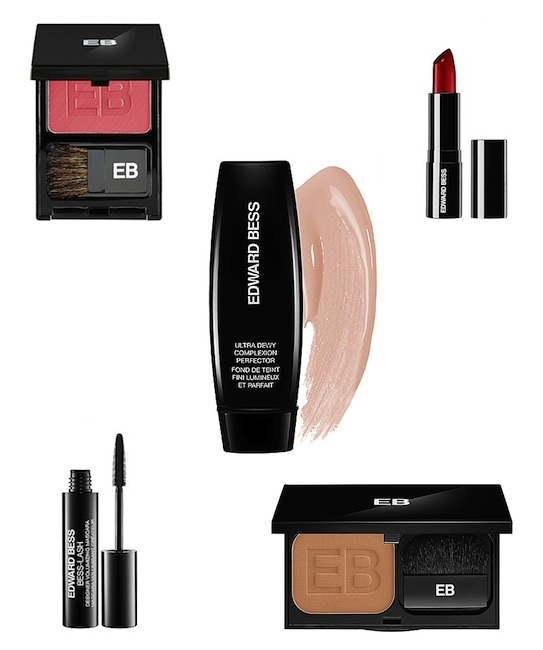 When I met Edward Bess at Bergdorf Goodman in NYC, I was struck not only by his gorgeous face and locks (hair envy does not even begin to describe my feelings on that perfectly tousled mane) but also by his maturity and poise.
Like I said yesterday, I'm 100% fine with summer coming to a close. I just got CHANEL's new Les Beiges Healthy Glow Sheer Color compact, and I can already tell that it'll keep my glow going through fall and winter. When it comes to Asian skin, bronzers tend to be either too orange or too brown, but #40 (there are seven shades in all) is nearly perfect.
Summer's finally here, which means there's no excuse to walk around pale as a ghost. Get a glow going with bronzing gels! I only tan my body, so I used to apply Bonne Bell's washable gel (on DrugStore.com for $3.95) on my face. You just mix a few drops into your tinted moisturizer or foundation … Continue reading Best Bronzing Gels: Sunless Tan
Tom Ford has obviously found and bathed in the fountain of youth, so he knows that looking bronzed should be a matter of makeup, not deadly rays. His Summer 2013 limited edition line is honestly the best bronzing collection I've ever tried, and as a former sun worshipper/tanning salon addicted LA girl, I know my … Continue reading Tom Ford Beauty Summer 2013 Collection: The Bronze Age
A tanned leg is a skinny leg, so even if you're been ignoring the gym like it's an evil ex-boyfriend, you can still get bikini ready at a moment's notice. The guru of tanning makes it quick, easy, and sunspot free. Plus, unlike pretty much every other self-tanner out there, James Read's products don't stink. … Continue reading James Read Tanning: Sunlessly Sun-Kissed Skin
I nearly toppled over with excitement when I received a delivery with the above cougar-licious box of Dolce & Gabbana beauty goodies. The leopard print is an instant mood booster and the colors in the new makeup collection are in line with my current penchant for neutrals. The Eyeshadow Quad in Desert ($67) is my … Continue reading Dolce & Gabbana Animalier
I'm completely obsessed with The Detox Market. I'm not even sure how exactly I stumbled upon this website, but they've got a killer selection of beauty products, including a number of under-the-radar brands. They specialize in non-toxic, natural brands and they have a store in Venice, California…how I missed it when I was on Abbot … Continue reading Shopping Find: The Detox Market
Most of the time, I am so good. I avoid the sun and bury myself in wide-brimmed hats, breezy cover-ups, and cabanas the size of a small house. Key words: most of the time. Hell, it's the summer, I'm finally at Laguna Beach after braving typhoons and viruses in Asia, and I need a little … Continue reading Maui Babe Browning Lotion: Hawaii Five-Ooh!