Celeb Beauty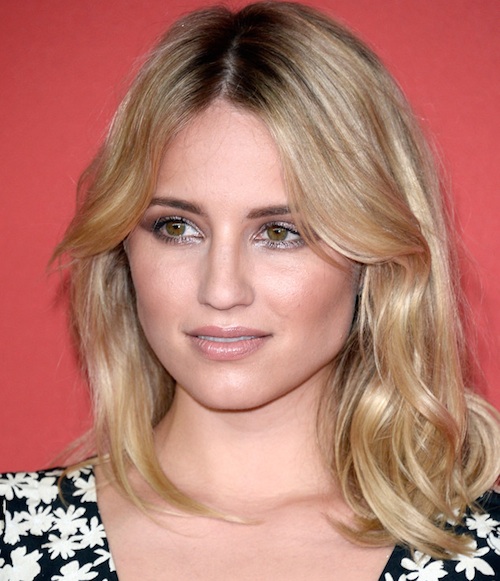 Everything darkens come autumn – the skies, clothes, and especially our makeup. It's no surprise to see celebs sporting the smokey eye, but what is surprising? How many colors we've seen it in!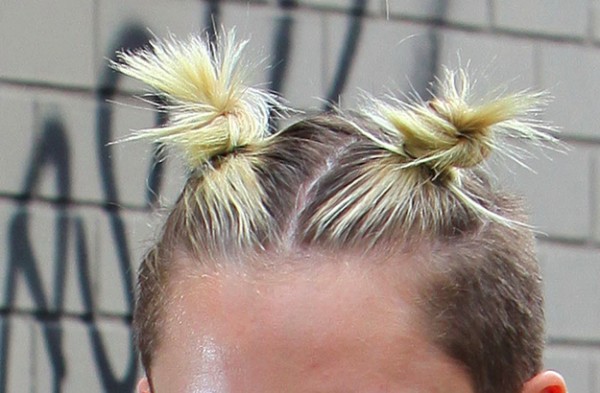 Thank you Miley Cyrus for not only convincing me that we are doomed as a culture, but for ushering in one of the worst hair trends in years. I can't count the number of women I've seen at events these last few weeks sporting a nubby devil bun hairstyle and not one of them has looked anything other than ridiculous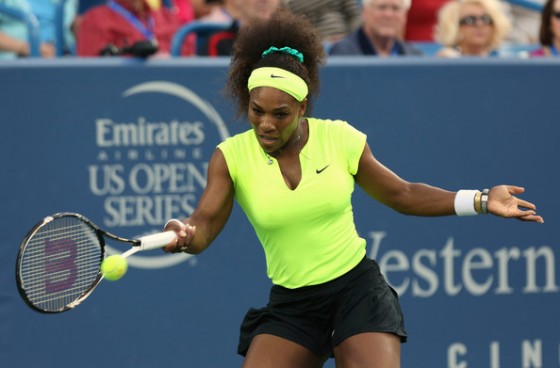 Until recently I might have rolled my eyes at the thought of wearing a sweatband – how 80's Olivia Newton-John! Truth be told however my hair gets to be pretty gross after most of my workouts because they're very long and try as I may, it's never totally out of my face when I'm running or moving around in power yoga.
Here's a celebrity beauty trend I'm horrified by, and I'd be surprised if everyone else wasn't on the same page…grills! The only thing I found more disturbing and frankly disgusting than Miley Cyrus' VMA performance was the number of celebrities wearing grills…OK, maybe not worse than Miley, but close!!
Judging by most of the influencers in the nail color game metallics are it for fall. Countless brands including essie and Estee Lauder are launching metallic collections for the coming season and I'm loving them because for once they're saturated metallic hues! Remember when Minx nails were having a moment?
Normally age inappropriateness comes from the more mature set trying to look younger (think 40-somethings with ombre-hued hair), yet at last night's Teen Choice Awards, it was the 20-something celebs who committed age inappropriateness. What's going on? Is Lady Bird Johnson trending?
Jen Aniston's friend and hairstylist Chris McMillan posted a picture of the actress on Instagram a few days ago without a stitch of makeup and wow does she look amazing! I love that she hasn't gone crazy with the Botox. Her forehead lines add to her carefree image without distracting from her beauty and she seems to have great skin.
I'm completely obsessed with Jessica Biel ever since I heard she was at a Barry's Bootcamp class in the Hamptons working out alongside all the "common folks" and… Justin Timberlake. I had a few friends in the class and they all said the two were totally laid back and did nothing to draw attention to … Continue reading Get The Look: Jessica Biel's Natural Highlights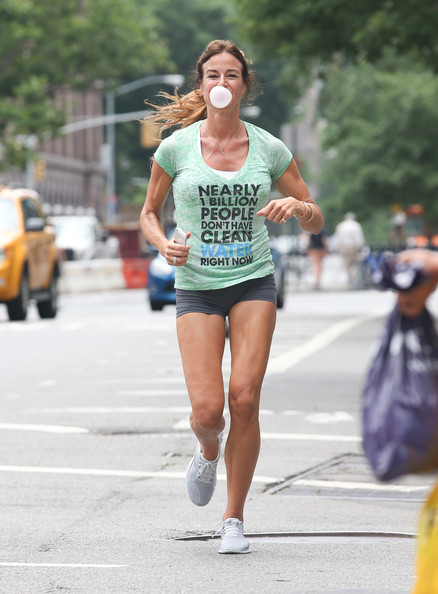 Oy! Is there any better word to describe what is going on in the above image of Kelly Bensimon? I'm all for a casual tousled ponytail – in fact I love it! It's one of the few looks that looks easy to achieve and actually is, but it does take some effort.