Diet and Exercise
It's bad enough that my waist expands every time I overindulge in sweets (and cereal…my weakness!!! I could eat a whole box!), but my skin goes crazy when my diet gets off track as well. It's no fun to have blotchy skin…
One of the biggest "jokes" is the fact that Diet Pepsi is called "diet" when countless studies have shown that diet sodas actually lead to weight gain! Despite what Michelle Obama would like you to believe, it's not just about calories in and calories out…
If I had a penny for all the WTF looks I get every time I do Tracy Anderson's live stream workout at the gym in Tel Aviv! The gym I go to there is pretty much populated by Hulk-like men and they certainly have not seen anything close to Tracy Anderson's workout.
I recently spoke with Marcus Antebi, the founder of Juice Press, and he had some very interesting insights about the American diet.
Dairy is a sore subject for many in the wellness space. It's widely maligned by health experts for containing lactose and casein, two ingredients that are difficult for many of us to digest, and dairy cattle are also often injected with rBGH…
Do you always feel like you're complaining about being tired even when you've slept a full night? Do you find yourself getting odd tingling sensations? You might be surprised to learn that it could be a vitamin deficiency that's ailing you.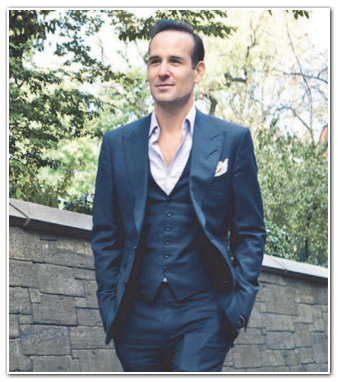 Just when you thought it couldn't get worse, it turns out sugar isn't only bad for your waistline, it's also bad for you skin; and we're not just talking possible breakouts, but signs of aging too.
I'll admit it: The first time I attended a Pure Barre class, I was skeptical of the website's claim that it is the "fastest, most effective way to change your body." In the past, I've been more of a traditional, 30-minutes-on-the-elliptical kind of girl…
There's always a lot of hype around the New Year when it comes to fitness, but the truth is most people are looking (or at least hoping and wishing!) to up their fitness game year-round.