Diet and Exercise
The holiday season is upon us. As every radio station and shopping center sound system will remind you, it's the most wonderful time of the year….but it's also the busiest, which gives you a great excuse to skip trips to the gym. Don't do it!
There are a million and one reasons why you can't fit in a workout into your everyday life and while it's certainly true that many people don't have enough time to head to the gym, we all owe it to ourselves to take a few minutes a day and devote them to our health.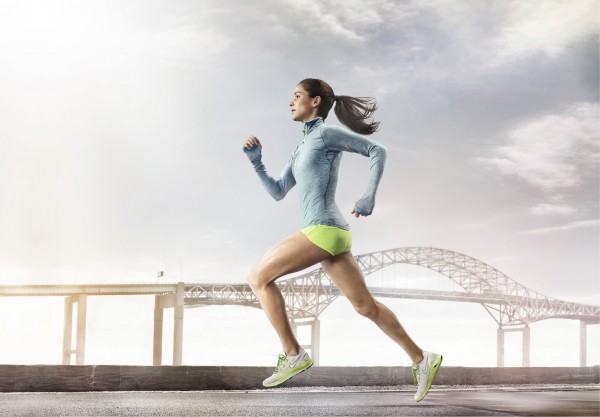 I run every day so I wasn't that excited when one of New York City's top vein specialists, Dr. Luis Navarro of the Vein Treatment Center, said that there was long thought to be a relationship between running and varicose veins.
One of the biggest fitness myths is that protein powder is just for bodybuilders. In fact it can make a huge difference for active women of all fitness levels looking to build and maintain lean muscle.
New York published an interesting blog post on the beauty habits of a French beauty editor. I was most struck by what she said about how women in France view food as it relates to skin…
When Gwyneth Paltrow and Tracy Anderson speak…I listen. Say what you may but if it weren't for Anderson there's no way dance cardio would be the craze it is today, and does anyone else credit Paltrow for their Organic Avenue discovery?
When I asked one of my favorite trainers what's one thing he couldn't live without, he said his orthotics. I always thought they were for old or injured people so I never looked into them, yet it turns out sports orthotics are great for people who are on their feet all day and for those who are very active as they can help to not only treat but also prevent injury.
Wang pioneered luxe sportswear so it's fitting that he's expanded with sportswear "objects" as he calls them, and, well, I'm obsessed! At first I kind of rolled my eyes thinking these fell into the category of superfluous nonfunctional frills, and while maybe spending $135 on a jumprope is superfluous, it's function and to-die-for chic.
Looking for a place to stock up on supplements, vitamins, sports powders, natural beauty products, and more? Puritan's Pride has them all and sells them at affordable prices. That's not all, though – they've got a ton of detox tea, coffees, pet products, children's products, and a whole section dedicated to sports nutrition.