Exfoliant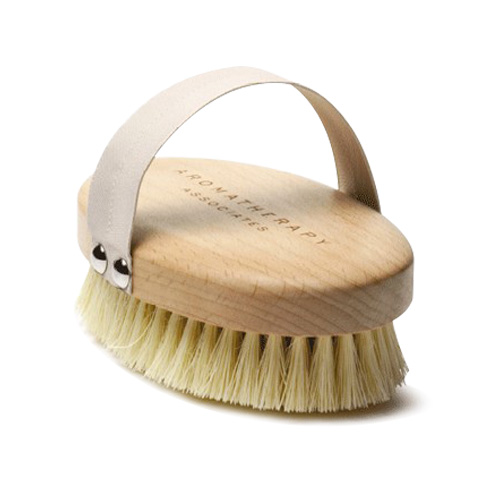 When I was in Thailand I had my first experiences with dry brushing at a spa. I was told it would help not only exfoliate, but stimulate circulation. Makes sense! That's why I use "rough" scrubs on my body. In speaking with my therapist, however, she also said it was one of the most effective ways to fight cellulite.
I have an elaborate 13-step beauty routine, and while I consider all 13 of those products as personal essentials, a few stuck out from the pack as the top five of the year. So without further ado, here are the best beauty products of 2013 – the ones that I just couldn't live without. What were yours?
Skin care expert Renée Rouleau helps us slow down the aging process with a few key tips!
The bath is my sanctuary. A nice, long soak solves all most problems, whether it's exhaustion, a headache, an oncoming cold, or just general crankiness. It's about as close to the Fountain of Youth as we're going to get. You step in after a long day, and reemerge fresh and new.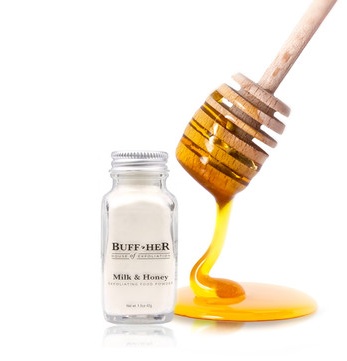 Who isn't a sucker for good packaging? There are so many fantastic products out there that it's one of the key things we all use to pick one over the other. It's also one of the key things that comes into play when I'm considering trying a product from a brand I'm unfamiliar with – especially when it's face and not body.
To know me is to know that I love and swear by my Clarisonic, so when the brand comes out with new products I'm always, ALWAYS, always excited. Their newest launch is called Pedi ($199), and it's basically a Clarisonic for your feet.
I've been using Arcona's skincare products on and off for years. My absolute favorite was the kiwi mask, which of course got discontinued. A girlfriend told me that their raspberry resurfacing peel ($68) does the same thing, but I didn't believe her (plus, I had Renée Rouleau's amazing triple berry peel).
I've been looking like dead woman walking lately…uch. I've been tired and stressed and the effects are showing up on my face. I've also had minor breakouts that don't seem to be going away…this is not acceptable!!! I stopped by one of New York magazine's top rated dermatologists Dr. Schultz's office (his office is about as luxe as it gets…), to see if there's anything he can recommend.
Freeze 24-7 IceCream Double Scoop Anti-Aging Moisturizer ($105) is one of my fave products, so I was excited when the brand announced that they were launching something new, SkinSmoothie Retexturizing Glycolic Pads 10% ($75). I've been all for glycolic exfoliation ever since meeting with famed dermatologist Dr. Schultz who swore that after daily sunscreen application, … Continue reading Freeze 24-7 SkinSmoothie Retexturizing Glycolic Pads 10%