Eye Shadows
Mon 10.07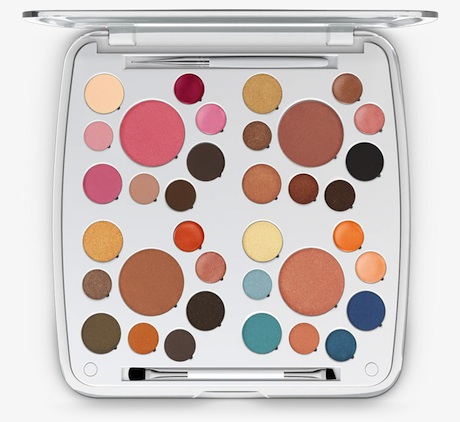 I've been watching Michelle Phan's YouTube videos since she started out in Florida, and from Barbie tutorials to everyday tips, I'm obsessed. It's incredible to see where she's taken her career. The beauty maven's latest move? A full cosmetics line – em michelle phan.
Wed 09.25
Despite the fact that Frida Giannini was inspired by sportswear for her collection this season, it wouldn't be Gucci without serious sex appeal. To complement the designer's mesh tops and sheer bras, Pat McGrath opted for a shimmery golden-brown shadow with V-corners for a dewy take on the cat eye.
Tue 09.24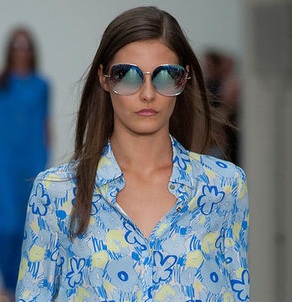 The 70s are back at Matthew Williamson… down to the sunglasses – I'm obsessed! I mean seriously…how amazing are those sunglasses and that sleek, side-parted hair? Skin was kept dewy with Benefit's Hello Flawlessicon, while cheeks were heavily contoured (eye shadow was even used to amp them up), and brows were made heavy.
Mon 09.23
The silhouettes may have been taken in this season, but Marchesa was as Cinderella-like as ever. The clothes were inspired by a Victorian-style curiosity case, which tied into the beauty look. The focus was on the lip, as was the case at many of the major shows this season.
Wed 09.18
The hype around Marc Jacobs' makeup has turned out to be very justified. This weekend, I tried out the Mod eye palette and mascara gifted by Tina and was instantly excited.
Thu 09.05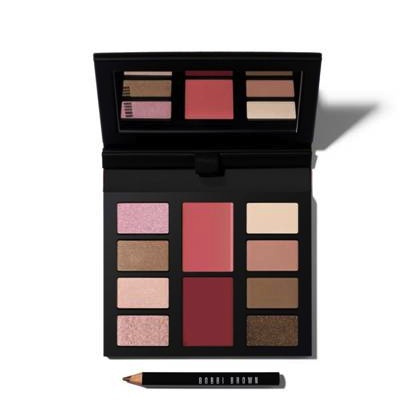 Two of my favorite ladies have come together for one great capsule collection! What's not to love? Even though Bobbi Brown's company has been in business for more than 20 years, Katie Holmes is the first celebrity to act as its face. This makes sense – quality products like Bobbi's need no endorsement. The collaboration with Katie came about organically.
Wed 09.04
Just looking at the picture above has me jumping in my skin with excitement. Tom Fordicon reminds me of why I love makeup so much. He knows that it's about more than just color. The texture and packaging have to be as immaculate, and he has managed to far and away always exceed expectations – and I'd venture to guess that anyone who thinks that sounds over-the-top hasn't been to a Tom Ford Beauty counter!
Wed 08.21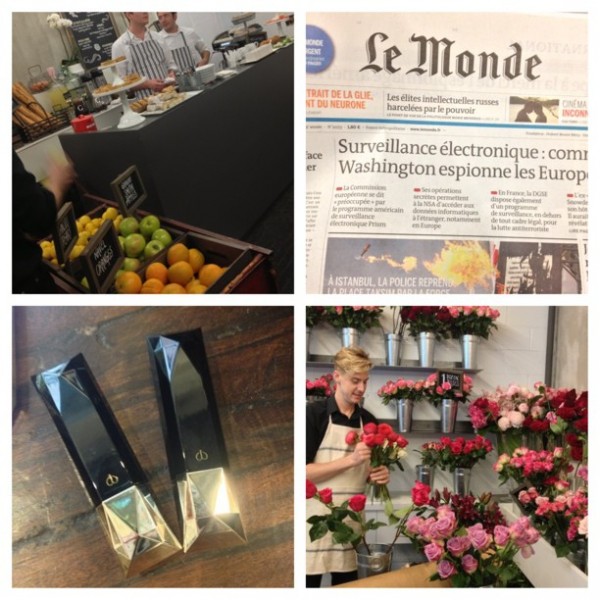 It has been a few weeks since I went to the launch event for the Fall 2013 Clé de Peau collection and I've been dying to share everything I learned! The stunning rose-inspired collection was showcased in a Chelsea flower shop to hit the message of the market fresh, floral inspiration home.
Wed 08.07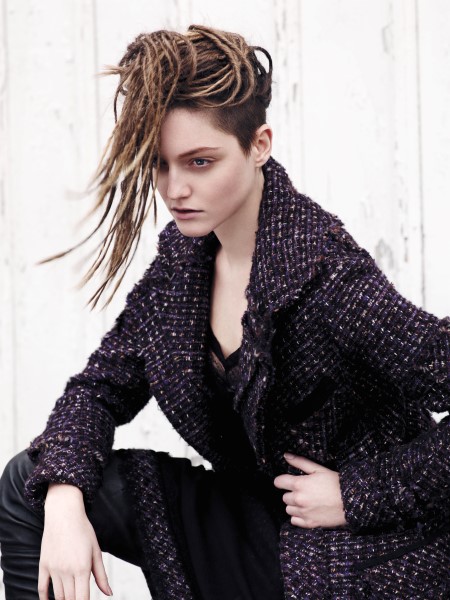 I recently spoke with NET-A-PORTER's president Alison Loehnis about fashion trends and she said that muted shades, especially pink, will be big for the fall. It's no secret that beauty often takes its cue from fashion, so the Fall 2013 Aveda collection seems to be on the right track.