Eye Shadows
Sparkly eye shadow is as essential to holiday beauty as red and green are to the season as a whole. We expect to see it each year. That said, this year's silvers, golds, and other shimmers are more metallic than ever…
Right at the top of my Beauty Bucket List is having Charlotte Tilbury do my makeup. This weekend, I came one step closer when her right hand, Nelson Catarino, worked his special Tilbury magic and gave me her signature Rocker Chick face.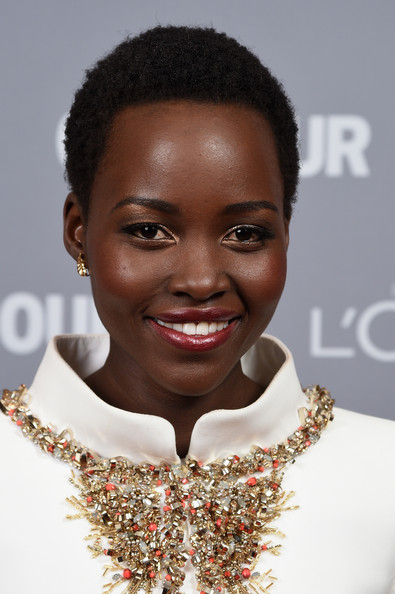 It's time for the holidays and I'm feeling particularly inspired by Lupita Nyong'o's eye look. It's easy to go cheesy come the end of the year with green and red overload; going with a deep lip and a soft metallic eye is the perfect way to circumvent that while still rocking a festive look.
Giorgio Armani launched his new limited edition beauty collection, Fade to Grey, on the Fall 2014 runwayicon. The products were all tested out backstage and while Armani has had a successful cosmetics line for awhile it was only recently that I started using his products. I was lured in by the gorgeous packaging.
Sure we're always going to see smokey, winged, and cat eye looks in black, but this season there were a number of colorful eye looks on the London runways. Here's to rocking something bold and colorful! And all the more reason to take great care of our skin…
Remember those pastel – or I should say, pasty – lipsticks we wore in the ninth grade? We all looked like defective Barbies with our frosty blue eye shadow and pale pink lips. Fortunately, the science behind our makeup has only improved since then, as have the trends! Today's pastels involve just a glimmer of shimmer, rather than a chalky, unflattering consistency.
Who isn't a sucker for a good value? Usually the best value sets pop up around Christmas, but LORAC has just launched a few new ones including Close Up: Real Life to Red Carpet Eye Tutorial – a $111 value that retails for just $39.
When it comes to applying eye makeup, we might choose a color based on our skin tone or hair color, and we might try to contour the shadow to flatter, but have you ever done makeup thinking about the shape of your eyes? Just like we dress for our body types, we should contour for our eye types!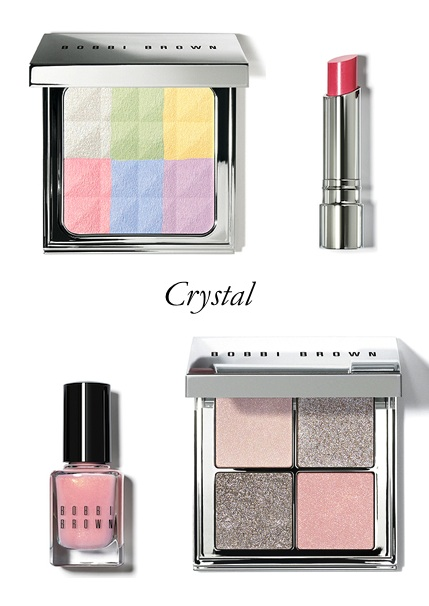 Bobbi has a way of knowing what we need, when we need it. These frigid temperatures are giving us seriously rosy cheeks, and not in the cute, flushed way – in the patchy, blotchy mess kind of way that even the best skincare routine has trouble fighting off.