Eye Shadows
Who isn't a sucker for a good value? Usually the best value sets pop up around Christmas, but LORAC has just launched a few new ones including Close Up: Real Life to Red Carpet Eye Tutorial – a $111 value that retails for just $39.
When it comes to applying eye makeup, we might choose a color based on our skin tone or hair color, and we might try to contour the shadow to flatter, but have you ever done makeup thinking about the shape of your eyes? Just like we dress for our body types, we should contour for our eye types!
Bobbi has a way of knowing what we need, when we need it. These frigid temperatures are giving us seriously rosy cheeks, and not in the cute, flushed way – in the patchy, blotchy mess kind of way that even the best skincare routine has trouble fighting off.
Sure you can buy L'Oreal products on pretty much every street corner in New York City, but now through December 30th, you can also buy them underground. That's right…you can buy your eye shadow and foundation when you're on the go now that L'Oreal has unveiled the first ever "intelligent vending experience" in the Bryant Park subway station.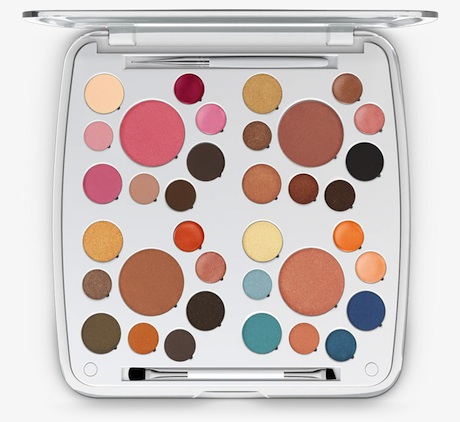 I've been watching Michelle Phan's YouTube videos since she started out in Florida, and from Barbie tutorials to everyday tips, I'm obsessed. It's incredible to see where she's taken her career. The beauty maven's latest move? A full cosmetics line – em michelle phan.
Despite the fact that Frida Giannini was inspired by sportswear for her collection this season, it wouldn't be Gucci without serious sex appeal. To complement the designer's mesh tops and sheer bras, Pat McGrath opted for a shimmery golden-brown shadow with V-corners for a dewy take on the cat eye.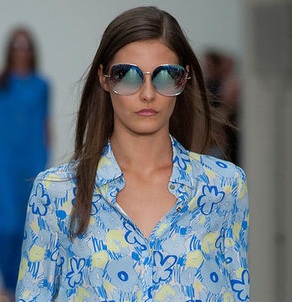 The 70s are back at Matthew Williamson… down to the sunglasses – I'm obsessed! I mean seriously…how amazing are those sunglasses and that sleek, side-parted hair? Skin was kept dewy with Benefit's Hello Flawlessicon, while cheeks were heavily contoured (eye shadow was even used to amp them up), and brows were made heavy.
The silhouettes may have been taken in this season, but Marchesa was as Cinderella-like as ever. The clothes were inspired by a Victorian-style curiosity case, which tied into the beauty look. The focus was on the lip, as was the case at many of the major shows this season.
The hype around Marc Jacobs' makeup has turned out to be very justified. This weekend, I tried out the Mod eye palette and mascara gifted by Tina and was instantly excited.