Mascara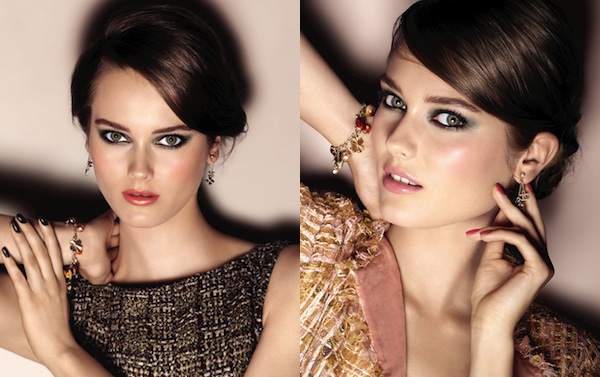 Chanel seemed like the kind of Snob who made her own luck in life, but when it came down to it, she was superstitious. The icon kept tons of good luck charms around her, and I have a feeling these products will be ours this fall. After all, looking good makes you feel good, and when you feel good, you do well, right?
It's one thing to dye your hair blue for a quick stint, but coloring your brows? Even though you're covering less real estate, it makes a much bigger statement. Possibly one that's a little cartoon characterish. If you want to get the look for yourself, try Anastasia's Hypercolor brow and lash tint. It's available in … Continue reading Blue Eyebrows: Snob or Slob?
The Fall 2013 shows brought us countless beauty looks to try (some crazier than others!), but the ones that caught my eye were at Bottega Veneta and Jil Sander. Both runways were dominated by prominent brows, flush nude lips, and soft eyes. This focus on easy beauty is just what you want in the summer. … Continue reading Summer Beauty Looks: From Runway to Real Life
Nothing is going to top Tom Ford's mascara. It's just amazing. It's damn expensive however and there are plenty of mascaras that while perhaps not as amazing, more than suffice. Case and point POP Beauty's Peak Performance Mascara ($20). This mascara has my favorite kind of applicator, a structured one. It's the applicator that more … Continue reading Pop Peak Performance Mascara
I am dying over the looks featured in Tom Ford's latest ad campaigns! Interestingly while one is for lipstick and the other one is for a fragrance, it's the eyes I'm captivated by on both. Both models have gorgeous lashes – little surprise because Ford's mascara is out of this world (so much so in … Continue reading Get the Look: Two-Toned Eye Shadow
I've been getting into heated debates about Tom Ford's Fall 2013 ready-to-wear collection lately, but there's no not loving his Beauty Extreme Raven Mascara ($42). I posted about it on Facebook and three of my friends have already bought it! Note that if you're in NYC it's pretty much sold out everywhere except for the … Continue reading Tom Ford Raven Mascara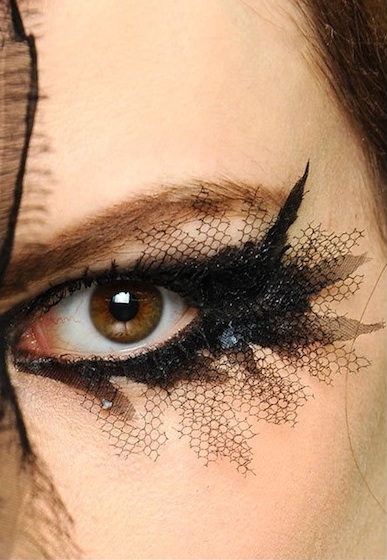 This collection isn't the jaw-dropping fantasy that we're used to seeing, but the setting was certainly fantastical – a fairytale forest brought to life inside Paris's Grand Palais. And for once the couture took a backseat to beauty.
After the harsh neon hues of late, this is a welcome change! A new year calls for a fresh start, and Laura Mercier's limited edition Arabesque Collection is just that. The products are light and airy, just the way I like my makeup, and will flatter your face as it is, rather than try to … Continue reading Laura Mercier Arabesque Collection: Ballet Beauty
Beauty products are like tech products – they just get better and more effective every year. I mean did you know that CC cream is already a thing? I feel like BB just made her first appearance! Some beauty buys can be trendy (dark '90s lip liner hasn't aged so well), but these top choices … Continue reading Best Beauty of 2012: And the Award Goes to…