Eyes
Remember how it was International Women's Day on March 8th? Well, Bobbi Brown knows that one 24-hour period is not enough time to celebrate, so on that day, she launched the second annual Pretty Powerful Campaign for Women and Girls…
Here's a peek at some of the most unforgettable beauty looks that made their way onto Paris' runways.
Who isn't a sucker for a good value? Usually the best value sets pop up around Christmas, but LORAC has just launched a few new ones including Close Up: Real Life to Red Carpet Eye Tutorial – a $111 value that retails for just $39.
When it comes to applying eye makeup, we might choose a color based on our skin tone or hair color, and we might try to contour the shadow to flatter, but have you ever done makeup thinking about the shape of your eyes? Just like we dress for our body types, we should contour for our eye types!
Two of my favorite things – bags and beauty – from one of my favorite designers. What more could I ask for??
Bobbi has a way of knowing what we need, when we need it. These frigid temperatures are giving us seriously rosy cheeks, and not in the cute, flushed way – in the patchy, blotchy mess kind of way that even the best skincare routine has trouble fighting off.
I have an elaborate 13-step beauty routine, and while I consider all 13 of those products as personal essentials, a few stuck out from the pack as the top five of the year. So without further ado, here are the best beauty products of 2013 – the ones that I just couldn't live without. What were yours?
When I met Edward Bess at Bergdorf Goodman in NYC, I was struck not only by his gorgeous face and locks (hair envy does not even begin to describe my feelings on that perfectly tousled mane) but also by his maturity and poise.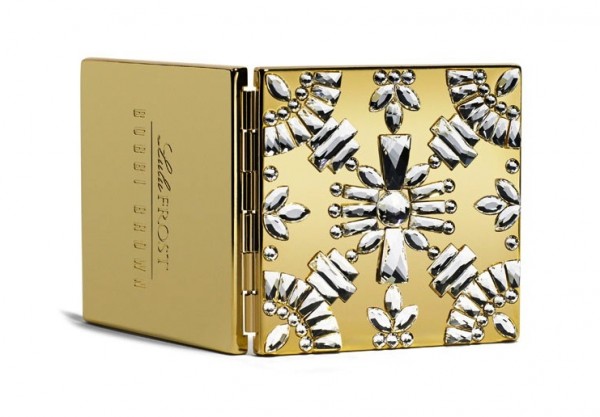 The holidays are all about nostalgia, so to celebrate the season, Bobbi Brown is bringing us back – to Old Hollywood! American screens icons inspired the collection, featuring jet black ink liner ($27), va-va-voom lip color ($28), and glittery polishes ($18). And that's not all Bobbi gotten you for the Holidays – she's also released the Gift Giving collection.