Eyes
Do you remember the first experience you had with eyeliner? I do! It was an encounter with a drug store liner stolen from my 7th grade bestie's older sister's make up drawer. We drew raccoon-like circles around our eyes and thought ourselves the most glamorous girls alive.,,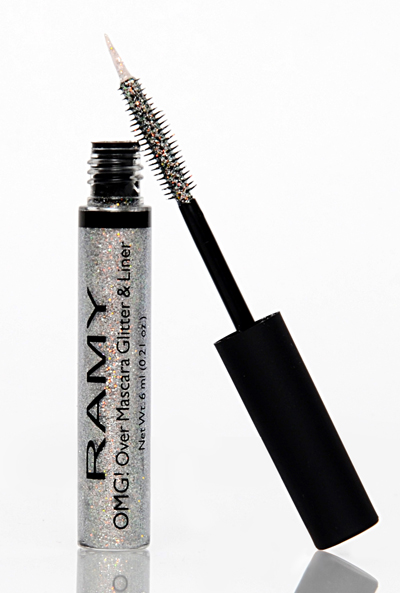 Ramy is one of the biggest names in brows so it's easy to forget that he has a very extensive beauty range as well. I stopped by his New York City brow/makeup studio a few weeks ago and checked out some of his products while I was there…
I'm a master when it comes to faking bright eyes and flawless skin. Applying concealers and skin tone correctors beneath tinted moisturizer has been my go-to for years because like most of us, I certainly don't get a full eight hours of sleep. Even those who do aren't immune to dark circles.
There aren't many products I feel compelled to strong-arm my friends into, but Ole Henriksen (pronounced ooh-la, as in ooh-la-la!) is one of them. The Lemon Strip Flash peel, Walnut complexion scrub, and Ultimate Lift eye gel are must-haves!
A friend of mine recently removed her lash extensions only to find her own lashes greatly reduced in thickness and length. Rather than turn to a lash growth product like Latisse that might discolor eyelids or her blue irises, she tried a peptide-infused mascara.
I've been using Bobbi Brown gel eyeliner ($24) for years. The black-as-can-be formula always stays put throughout the day, even out in the Texas heat. I like to layer my liner, and this is the first layer. The gel glides on, making for an easy application that will define eyes without pulling at the delicate skin and rubbing off lashes.
Anglo-Russian brand Rouge Bunny Rouge recently launched stateside, and I had the chance to play around with some of their products. Initially I was intrigued because it's a Moscow-based brand, and well….I've never, that I'm aware of, come across a luxury makeup brand from there.
Remember those pastel – or I should say, pasty – lipsticks we wore in the ninth grade? We all looked like defective Barbies with our frosty blue eye shadow and pale pink lips. Fortunately, the science behind our makeup has only improved since then, as have the trends! Today's pastels involve just a glimmer of shimmer, rather than a chalky, unflattering consistency.
Remember how it was International Women's Day on March 8th? Well, Bobbi Brown knows that one 24-hour period is not enough time to celebrate, so on that day, she launched the second annual Pretty Powerful Campaign for Women and Girls…