Eyes
Fri 08.02
At least in my opinion the latest Sephora + Pantone Universe collection is the best yet. Tangerine and Emerald (the colors that inspired their first two collections), aren't exactly the easiest shades to pull off aside for nail color and while their new line-up does have some daring shades, there's a good mix to balance them out.
Tue 07.30
If you're a beauty junkie it's time to get reallllly excited because Sephora is re-launching their beauty loyalty rewards program come August 12 and they've got a bunch of amazing things in store – so get ready to shop! I went to a breakfast to hear about all the new changes and additions and […]
Mon 07.29
The brains behind Beauty Bio-Science, Jamie O'Banion, shares her summer make up tips!
Thu 07.11
Chanel seemed like the kind of Snob who made her own luck in life, but when it came down to it, she was superstitious. The icon kept tons of good luck charms around her, and I have a feeling these products will be ours this fall. After all, looking good makes you feel good, and when you feel good, you do well, right?
Mon 07.01
Are you Snobs ready for July 4th?? In honor of Independence Day, turn your vanity red, white, and blue! I'm not suggesting you leave the house looking like a flag, but make sure your Americana meter is on high.
Mon 07.01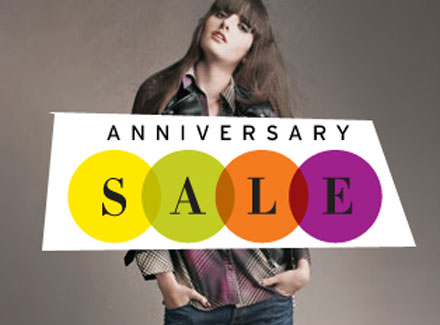 Every year Nordstrom has a highly anticipated beauty sale. I had the chance to check out some of their offerings at a recent event and trust me, this is not something you're going to want to miss. The only time you'll get values in-store and online that are even a little bit close to this is over the holidays when they come out with gifts set.
Tue 06.25
In honor of last Friday's official start to summer, I'm rounding up some of the best cream eyeshadows for the season of water sports, ridiculously humid afternoons, and general madness. Summer is about having fun and relaxing – you want to be able to take a dip in the pool without having to reapply your entire face…
Thu 06.20
My introduction to luxury skin care came when I was 18. A lot of Snobs think it's too early for them to curate an anti-aging regimen and then with the first sign of trouble, they wish they had started much sooner. I'm grateful to have a had a girlfriend with foresight– she was studying to […]
Wed 06.19
I've been so worried about the look of my eyes lately that I actually booked a doctor's appointment. Thank god La Prairie swooped in and pulled me back from the ledge! They sent me products for their ambassador program, but the La Prairie line is not new to me. I've been using their skincare since […]